Hi guys,
After googling and searching, and finding nothing, does anyone know of a quick way to "auto-arrange" pieces in pepakura designer?
I'm using Pepakura Designer v4.
Standard way of doing through
2D Menu>Recalculate Parts Layout...
But this doesn't rotate pieces, leaves huge gaps, and uses loads and loads of pages as in picture below.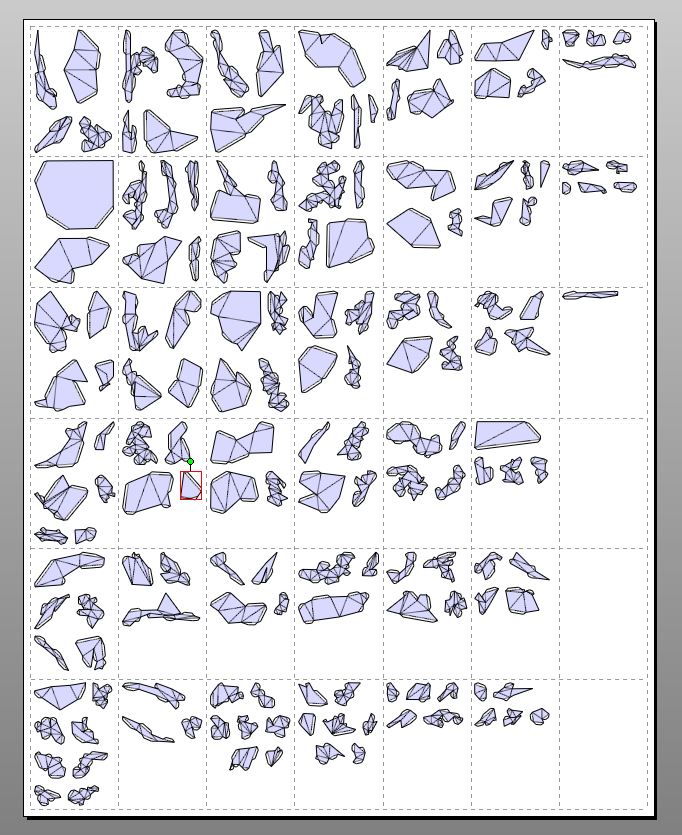 I have been placing each piece using ctrl+m for move....ctrl+r for rotate...ctrl+m and so on. Fast forward to carpal tunnel.
Does anyone know of any software, method or anything that could automate this process for 200+ parts?
Much appreciated.