Hey all! This is my first project. I hope you like it!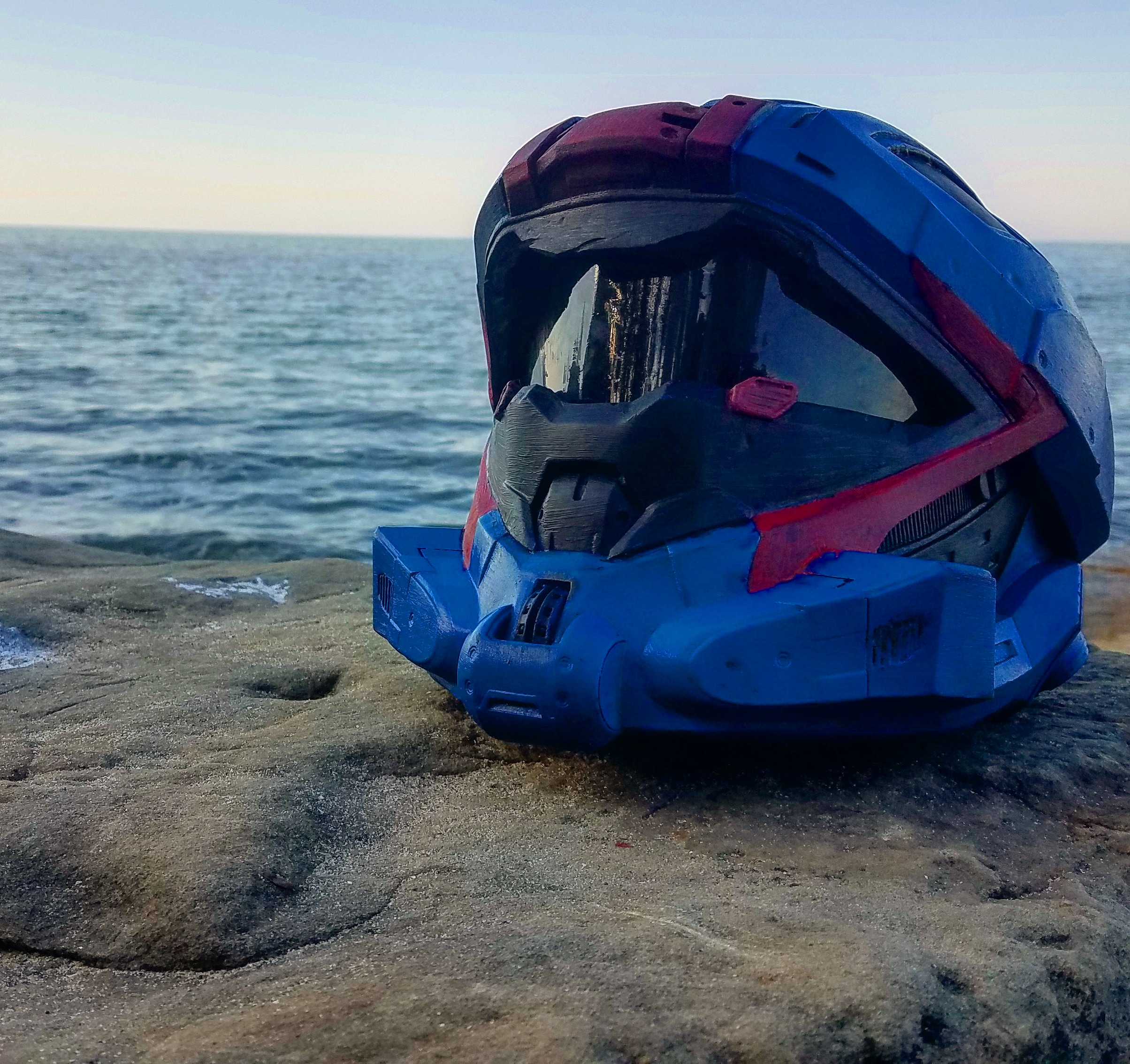 So I started off by picking up a raw cast of the Recon GEN2 helmet on etsy, as I don't have any sculpting experience. By far the longest part of this build was waiting for the helmet to arrive.
When it finally arrived, I got to work cutting out the visor. The process took a pretty long time and I'm not completely satisfied with the way it turned out.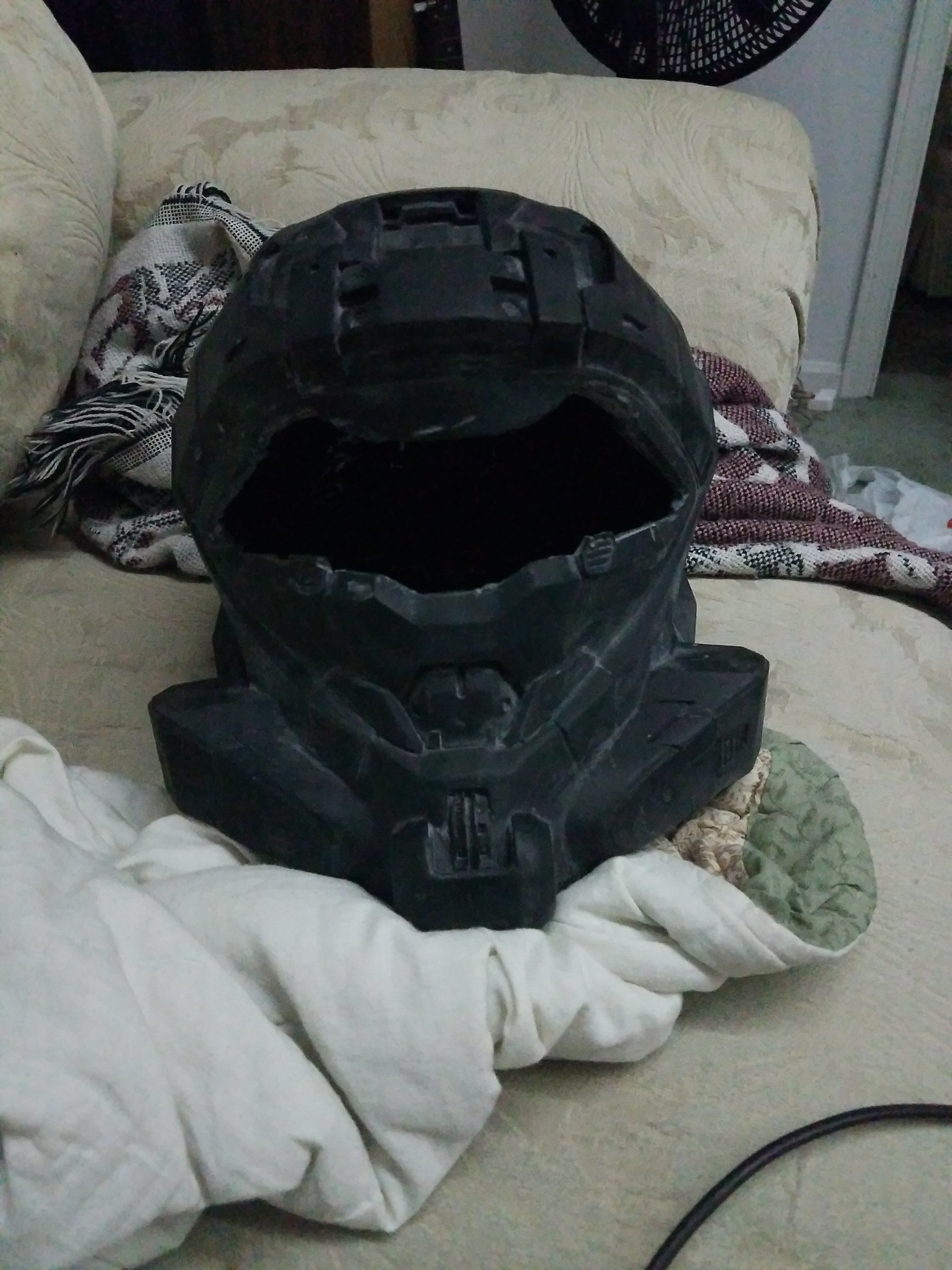 With the visor cut out, I got to work painting the helmet. I started with a coat of primer and a 2 coats of blue spray paint.
After that, I hand painted a used black acrylic paint to paint in the dark areas. At this point I was debating on leaving the helmet the way it was.
After some time, I decided to paint some details red to add a bit more color to the helmet.
With the helmet painted, I found it was pretty uncomfortable to wear. I decided to try to pad it with a few different materials, most of them didn't feel any better until I found a solution. I gutted an old motorcycle helmet and glued the padding from it into the recon helmet, it was a perfect fit and allowed for full range of motion.
Finally the visor, which I still consider to be a work in progress. I took a sheet of clear plastic and cut it down to be the approximate size of the visor hole. Then I took black window tint and applied it to the plastic. It slid right into place and fit like a glove. I am planning on replacing it with a different color visor, I'm torn between either gold or blue. But that'll come much later, as I'm in the process of working on the rest of my armor.
I hope you guys liked my little pet project as much as I do. Thanks for reading!