I recently decided to get into costuming. I've been interested in doing it for a while, and now I have finally decided to try it. I three days ago. It took two of those to days to assemble the helmet.
Helmet Pictures below.
11/4/16

Today I have already completed both hip plates and the belt plate. Let me know how I'm doing so far.
11/5/16
I spent today constructing the shoulders. The first pair came out a little small, so I'm going to use them on my nephews costume. Picture below
11/6/15

Here are the pictures of the knee pad and current helmet progress. Tell me what you guys think so far. Also, would it look weird if I started using 1/2in foam for the rest of the pieces, as I've been using 3/8in. I was mainly thinking of using the 1/2in for the chest assets and vest, and possibly the shins.
UPDATE
I've been posting updates as replies, but I think it's nice to have the initial post up to date aswell. I have completed the chest core, lower chest, and chestplate. I'll post pictures shortly, but today I'm going to try to complete the chest assets.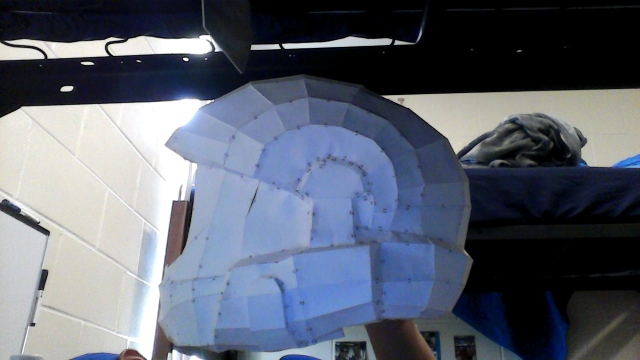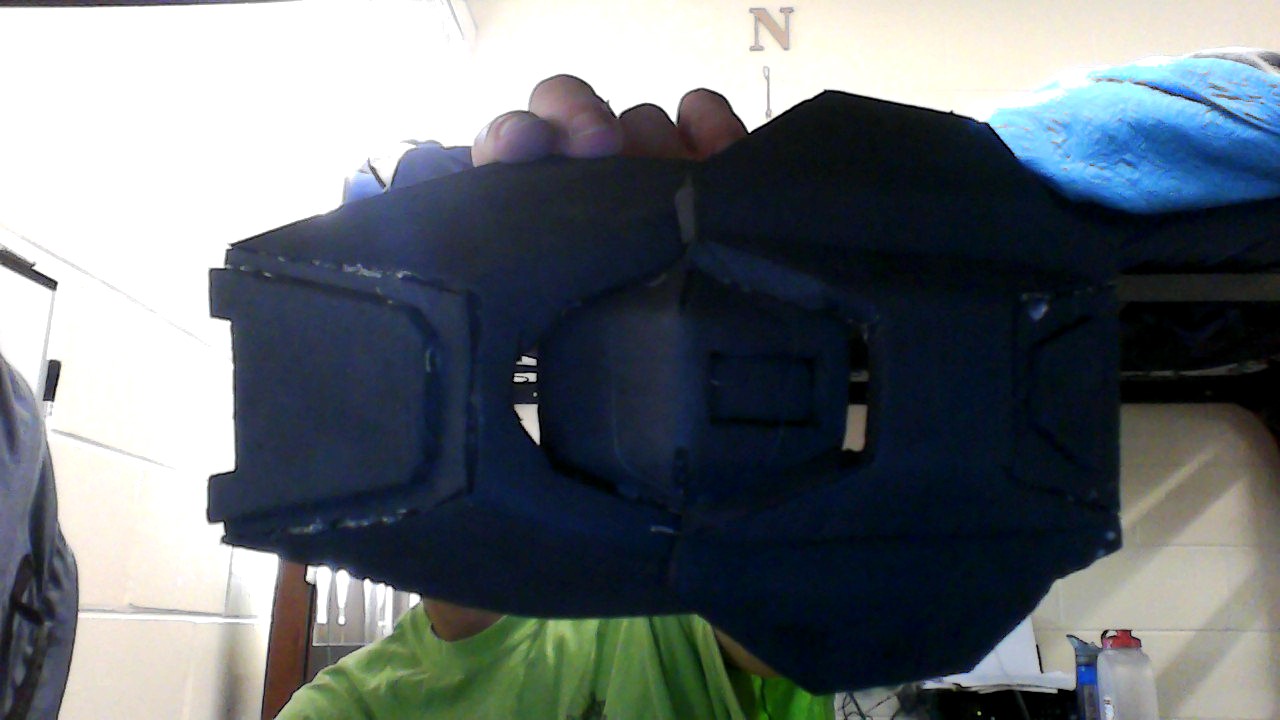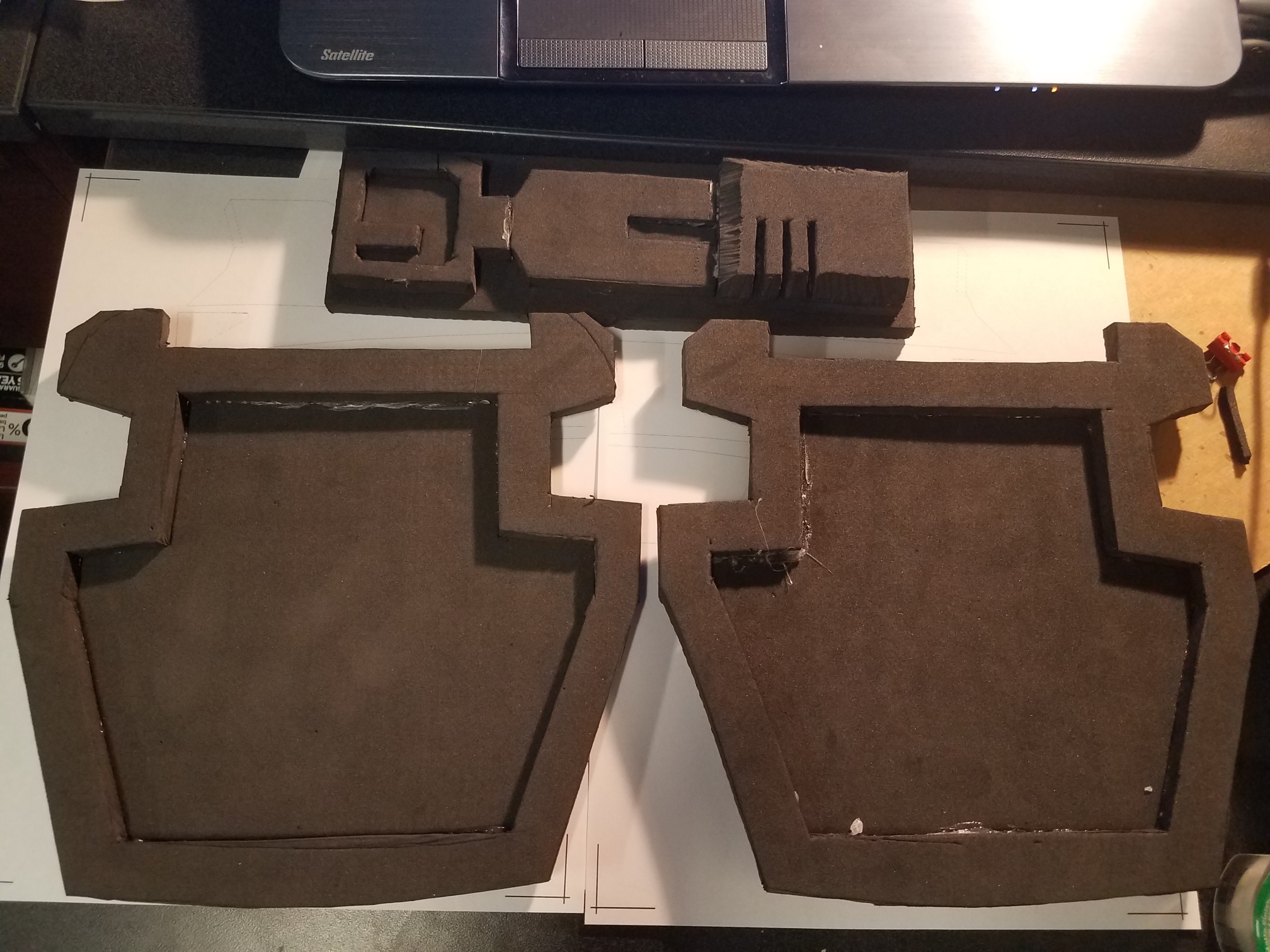 Last edited by a moderator: