I've begun the process of rescaling and improving my existing armor set. I shall call it meowlnir mk2. Lol.
I found a more beefy and robust version of few files of MK7 spartan armor, and with the use of armor smith I rescaled to fit my body a little better.
The first of the test for mk2 is the belt (space diaper). With my Kobra max up and running I was able to print the pieces in one go with no gluing. The new belt has its own snap in connections to fit and also is a solid print. Not a single layer print like my previous version.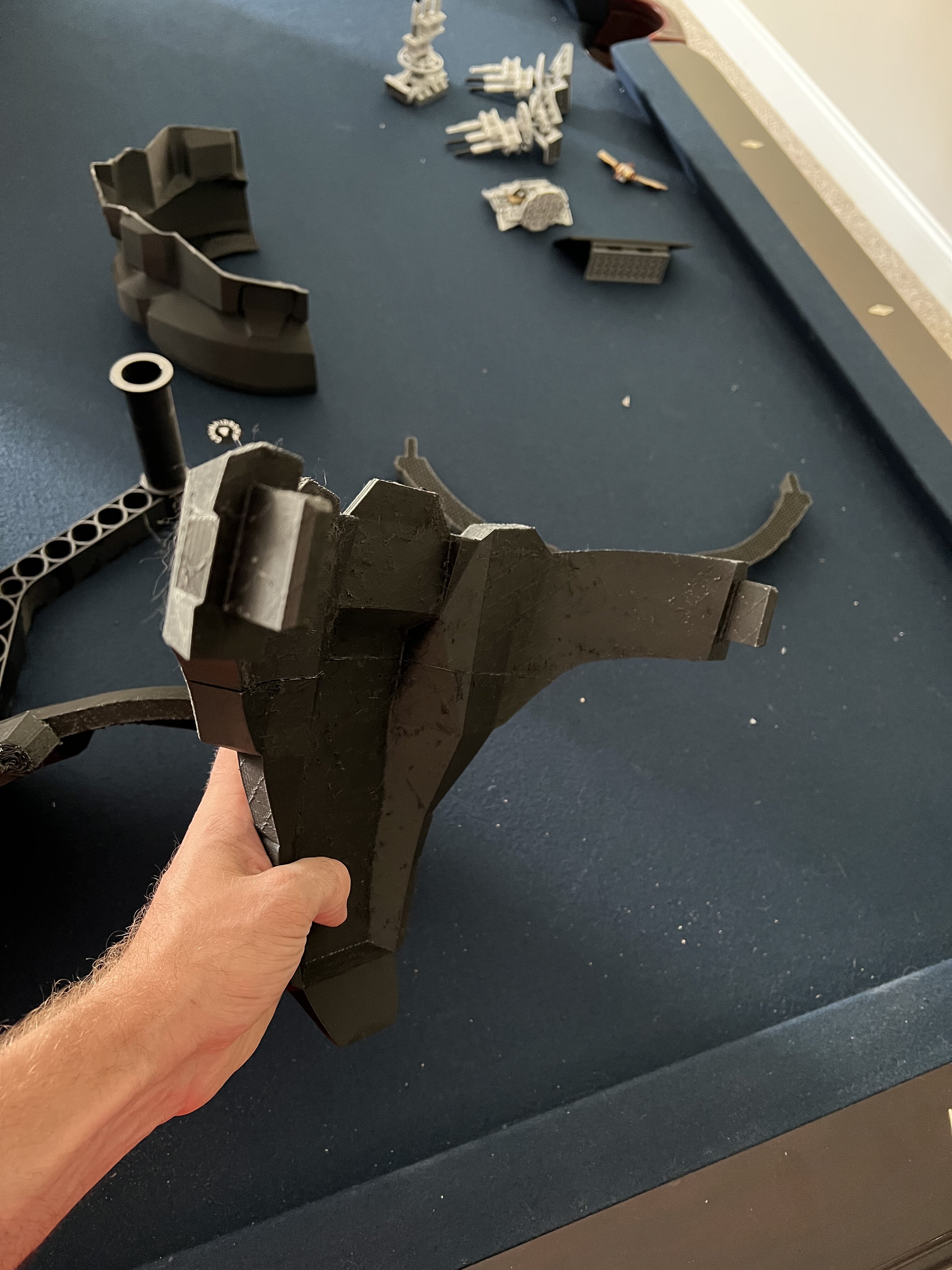 Cod piece has key tabs that slide in to butt plate piece.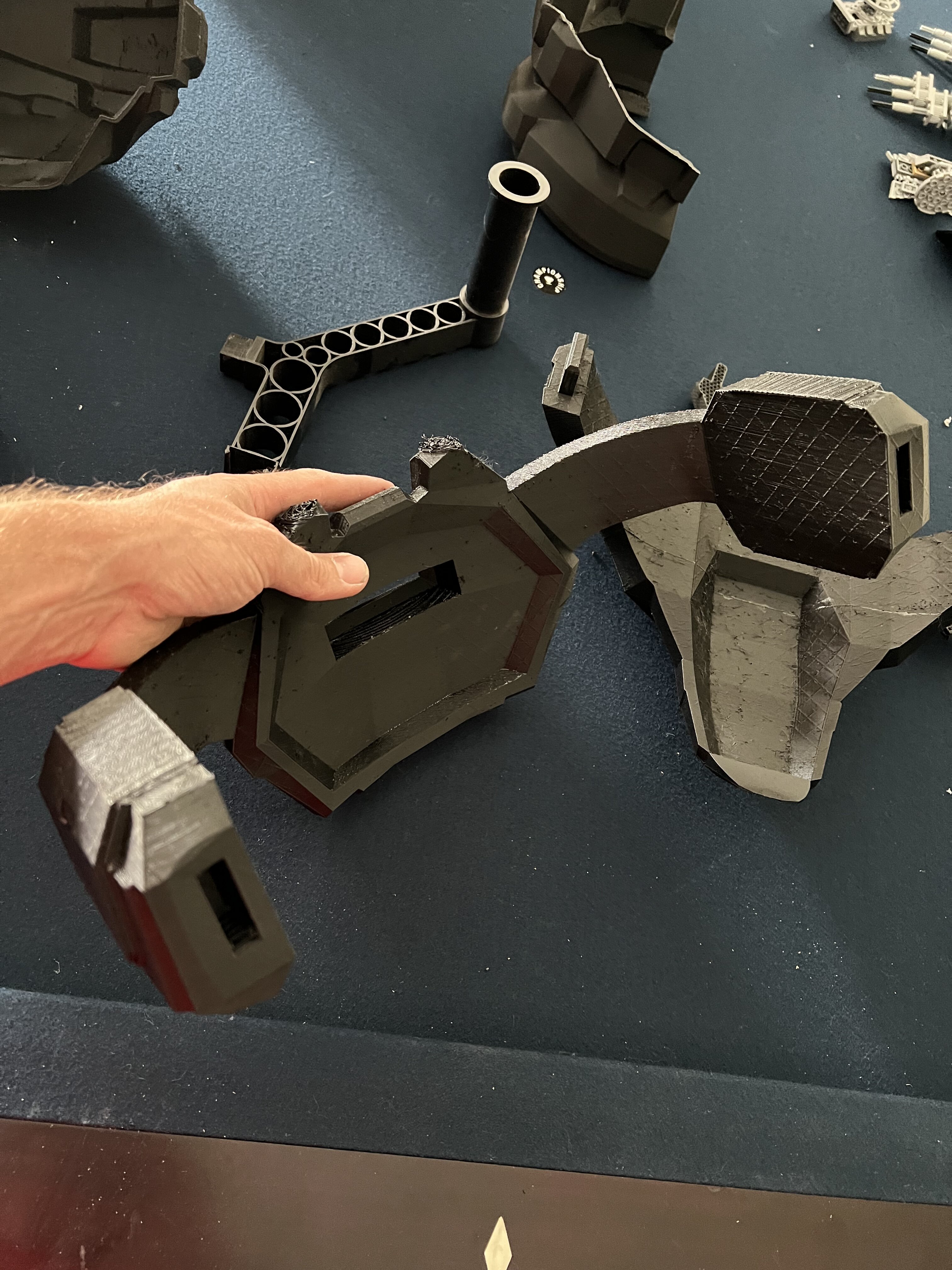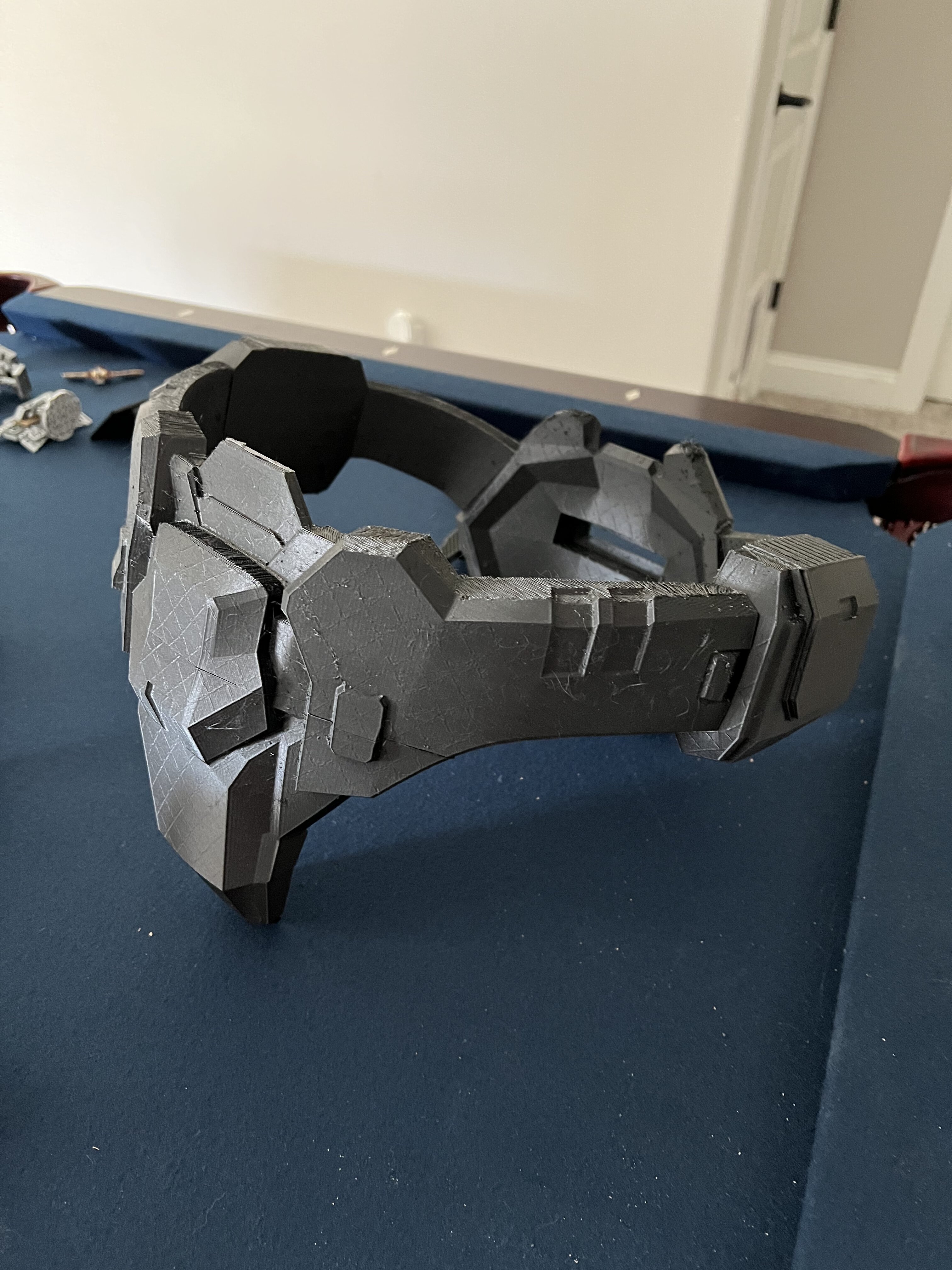 Scaled to about 92% of original print to fit around my waist with no strapping or support from a harness.
The piece in progress will be the thighs. I've rescaled them to sit a little higher above my knee, so that my knee plates don't hit them. I also removed the inner thigh layer piece from the print. I will be replacing the inner with a eva foam replacement for added flex, movement and comfortability.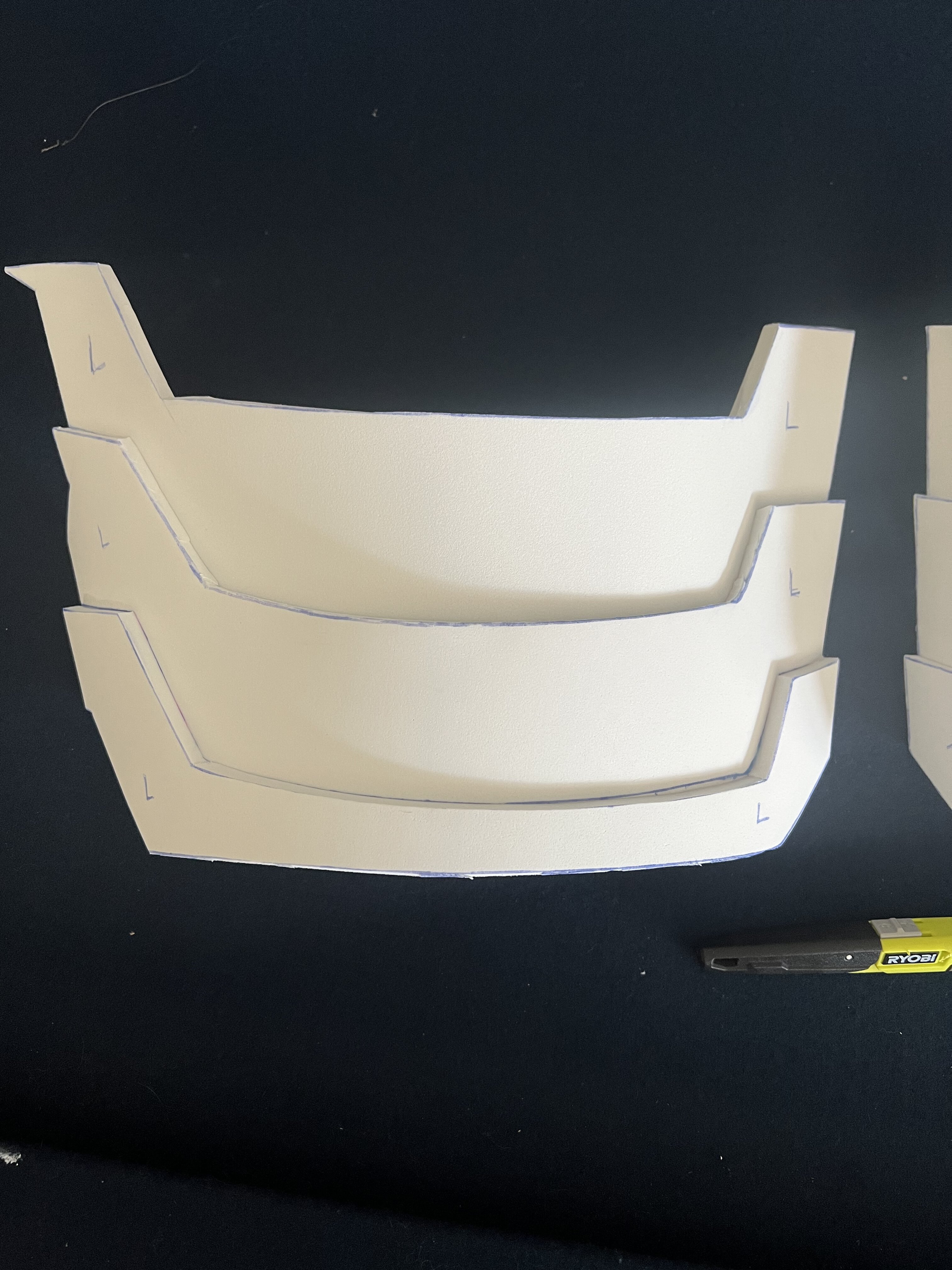 After the thighs are complete, I plan to make new shins that are easier to get on and off. Still mapping and planning this one.
Then I am changing my boots over to eva foam only. I feel like that would be more flexible and easy to walk in.
Updates will come as I progress and tweak. I learned a lot from c2e2 and what I wanted to improve.