Long time Lurker, first time Build-Thread-Poster. I started my ODST build and decided to go with Rookie because I've got limited imagination and even more limited time to work on this week to week. I build a H3 Master Chief back in 2009-2010 out of pepakura and after practically destroying my parents garage It was completed. then I left for basic training in 2011 and my parents tossed it (understandable).
now onto the photos.
A couple profile pictures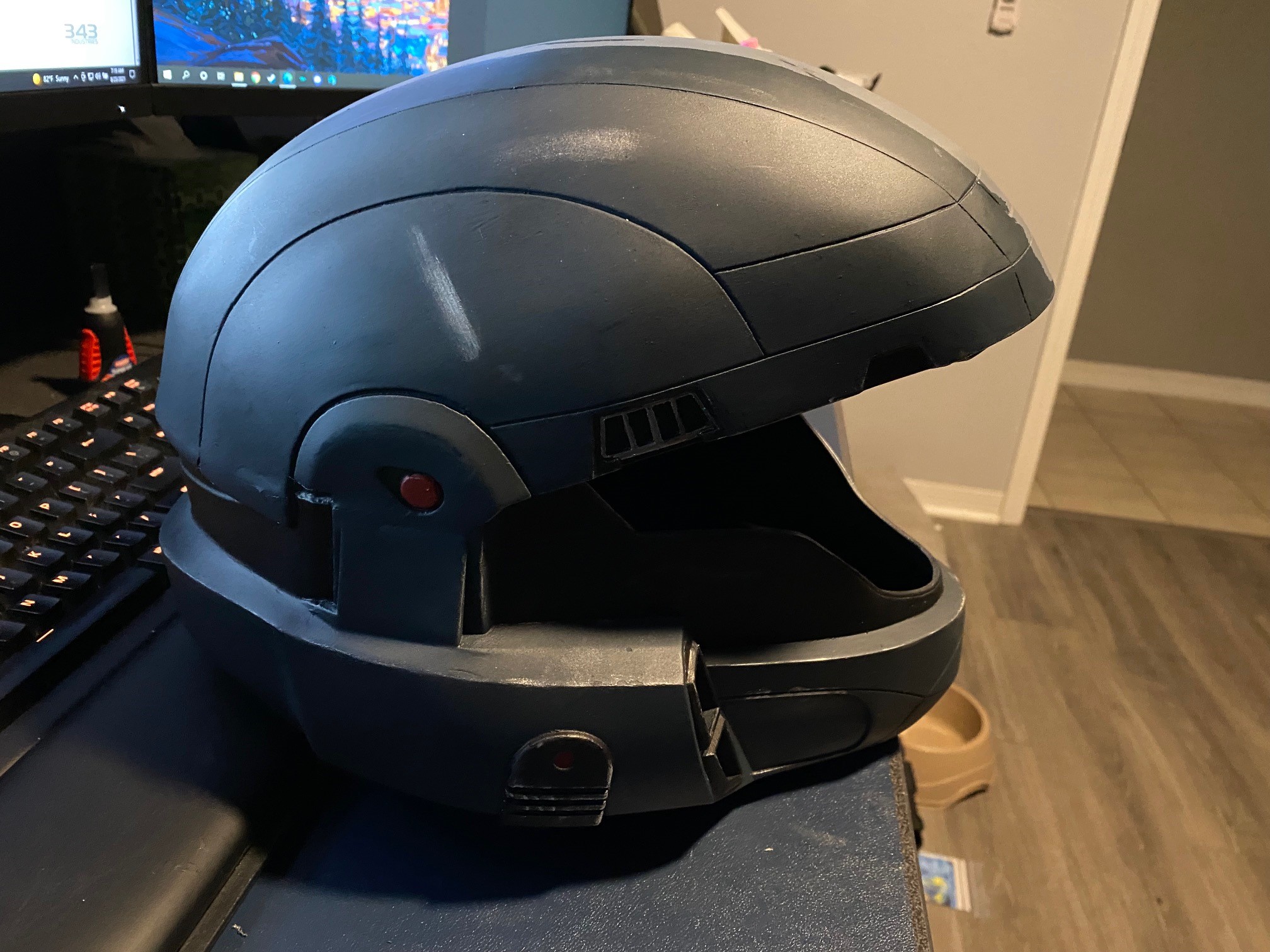 Its all 3D printed in a couple parts, I've got some touch up work still to do on the vents to make sure they're blacked out on the inside, but I didn't want to whip out my airbrush because I was being lazy and my son had woken up from his nap.
as far as build quality I know its got some rough parts, its not super smooth in EVERY WAY but I'm not bothered by that at all. If you're wearing a piece of kit that LOOKS brand new and you're supposed to be Special Warfare you're going to get hazed. I used to go out of my way to make sure that my Kit while I was overseas looked a bit beat up while being fully maintained and operational.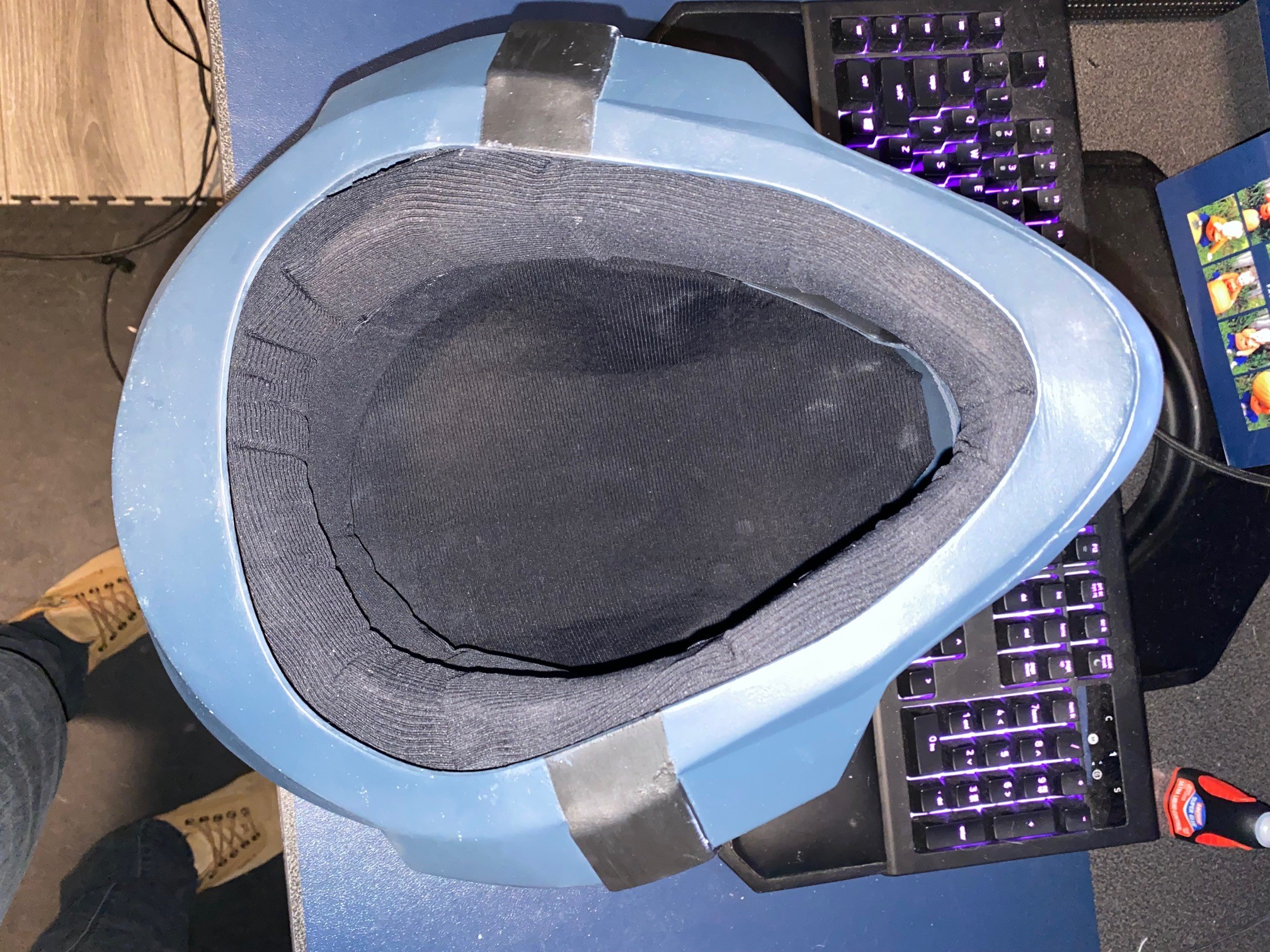 I made the padding from Polyurethane foam specifically because of its breathability and wrapped it with some soft stretchy material. the padding isn't attached to the inside of the helmet permanently because I've got orders out still for Sean Bradley's Visor and Henry's Helmet Fans that are on their way. Once I have them installed and working I'm going to make sure that the padding gets attached. the piece that goes around the Rim is going to be flush with the opening.
One of the things I really liked about ODST was watching helmets go on and off, something about them putting the helmets on was super satisfying to watch, which probably says more about me than anything else. I remember there being a scene in one of the games where the character puts their helmet on in first person and its some serious ASMR for me. I want that experience, I doubt it'll be as satisfying as it is in the game but whatever.
here's some blown out photos....
you can see in the photo where the vent still needs some working darkening the inside of it so it matches the vent itself and I'm not super happy with the weathering yet either but overall I'm happy with it.
I have a few other pieces printed like the gauntlet and most of the chest parts but I wanted to get the helmet done before I moved forward. let me know what you think please feel free to berate me and verbally abuse me and the quality of my work, its my love language.
-mazzy