Active Member
Pacific Regiment
It's been a long time lurking, but I'm back at it again with my Covenant Shenanigans.
You've seen the Hunter, Engineer, and Brute, now time for something a little more... manageable. But still to-scale!
This project I'm taking on will be the Murmillo rank Skirmisher. Y'know, the dudes that skrrrt-skrrrt around with their little arm shields!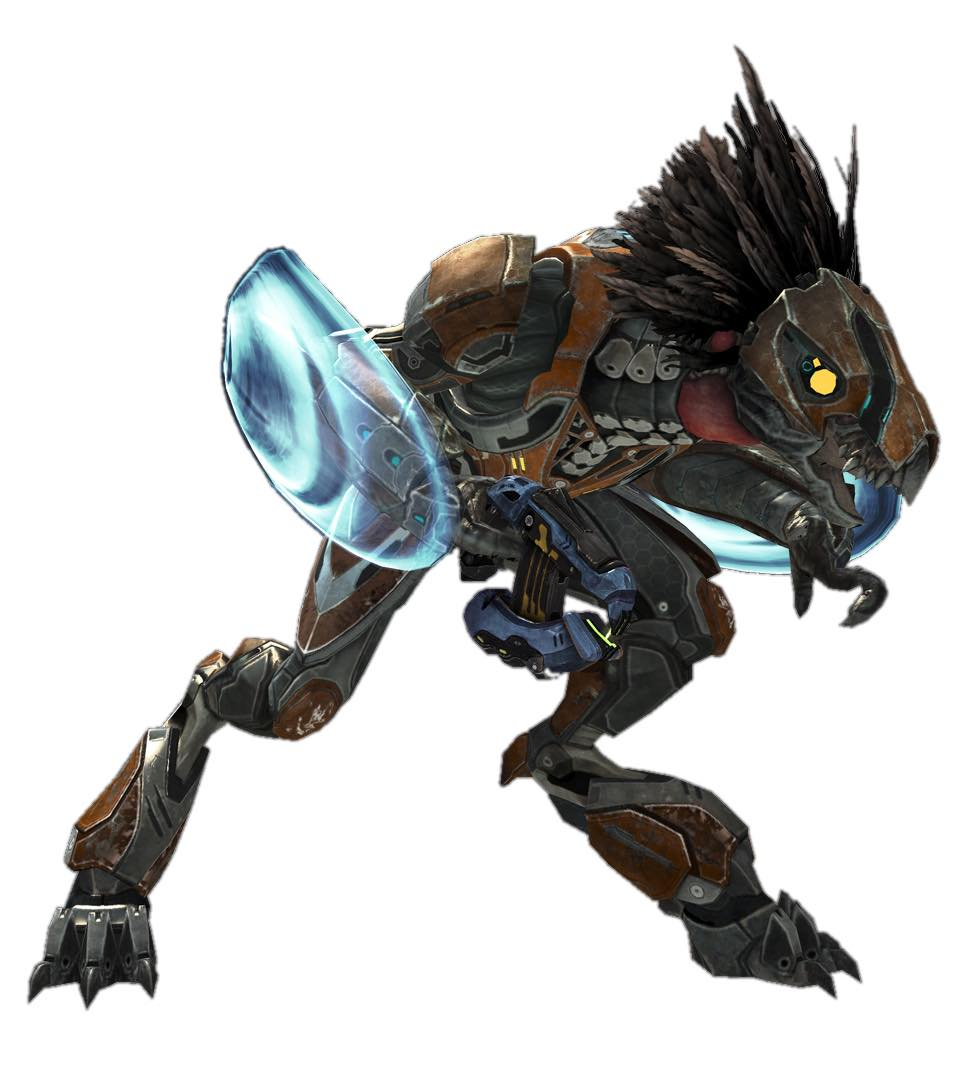 This will be a slow burn project as I have lots of other projects going on at the same time, but I figured I could finally post updates here.
I started with the sculpt of the head.
The plan is to mold the outside AND the inside so I can make a latex foam skin to allow a hollow space for mechanics and animatronics.
A portion of the lower jaw, the tongue, and the fleshy strip between the jaws are all separate for ease of molding in the future. Still a long ways to go by way of sculpting, but a majority of the shapes are down.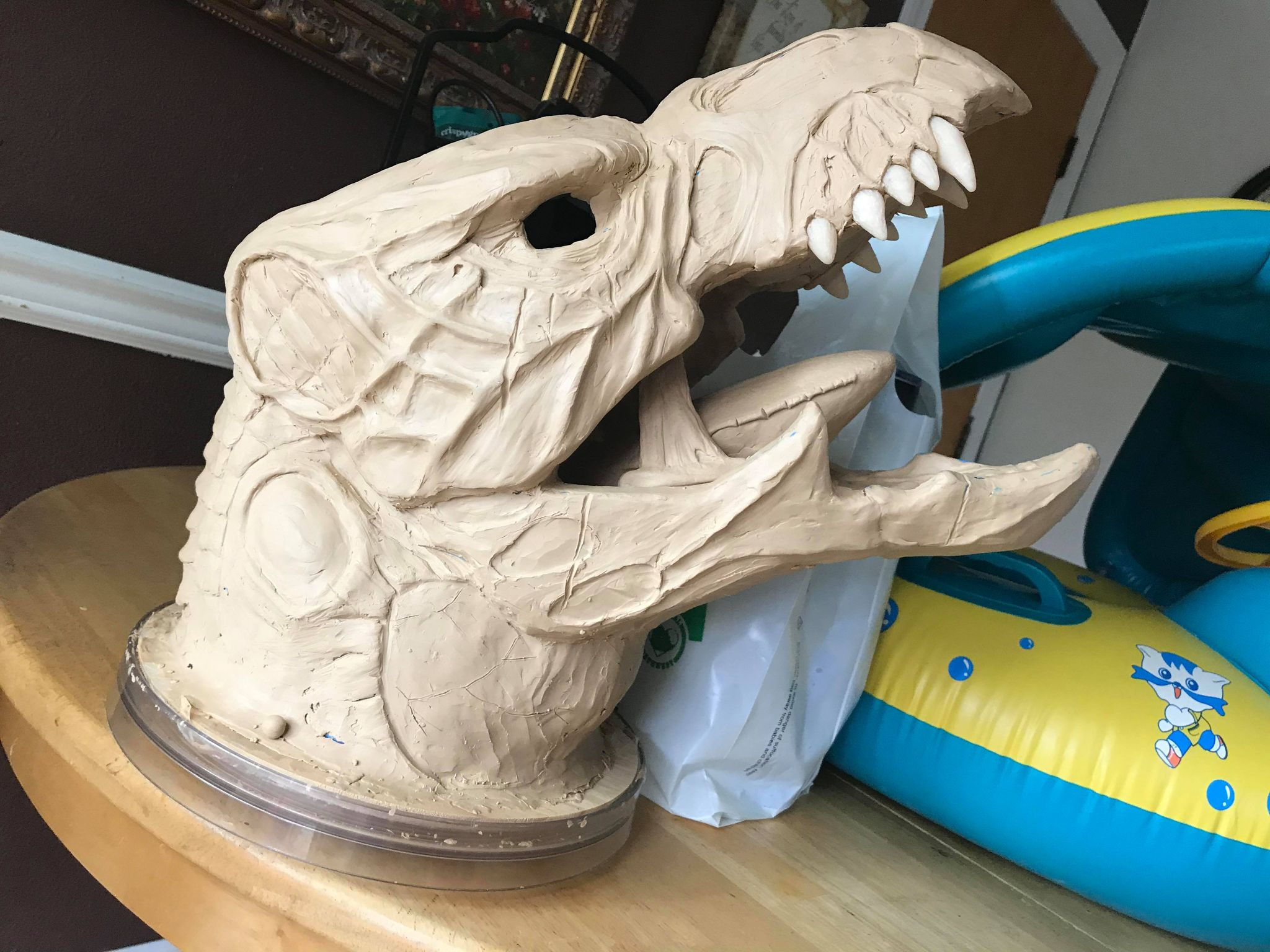 I also got to work on the eyes. Eyes are what captures the spirit of the creature and I wanted to make sure I got this right.
I experimented with following eyes (aka a flat picture behind an acrylic disc) and a sculped iris and I've decided to go with the sculpted eye. It's much more realistic.
Here is a pic of it peering from inside a prototype of the Murmillo rank helmet.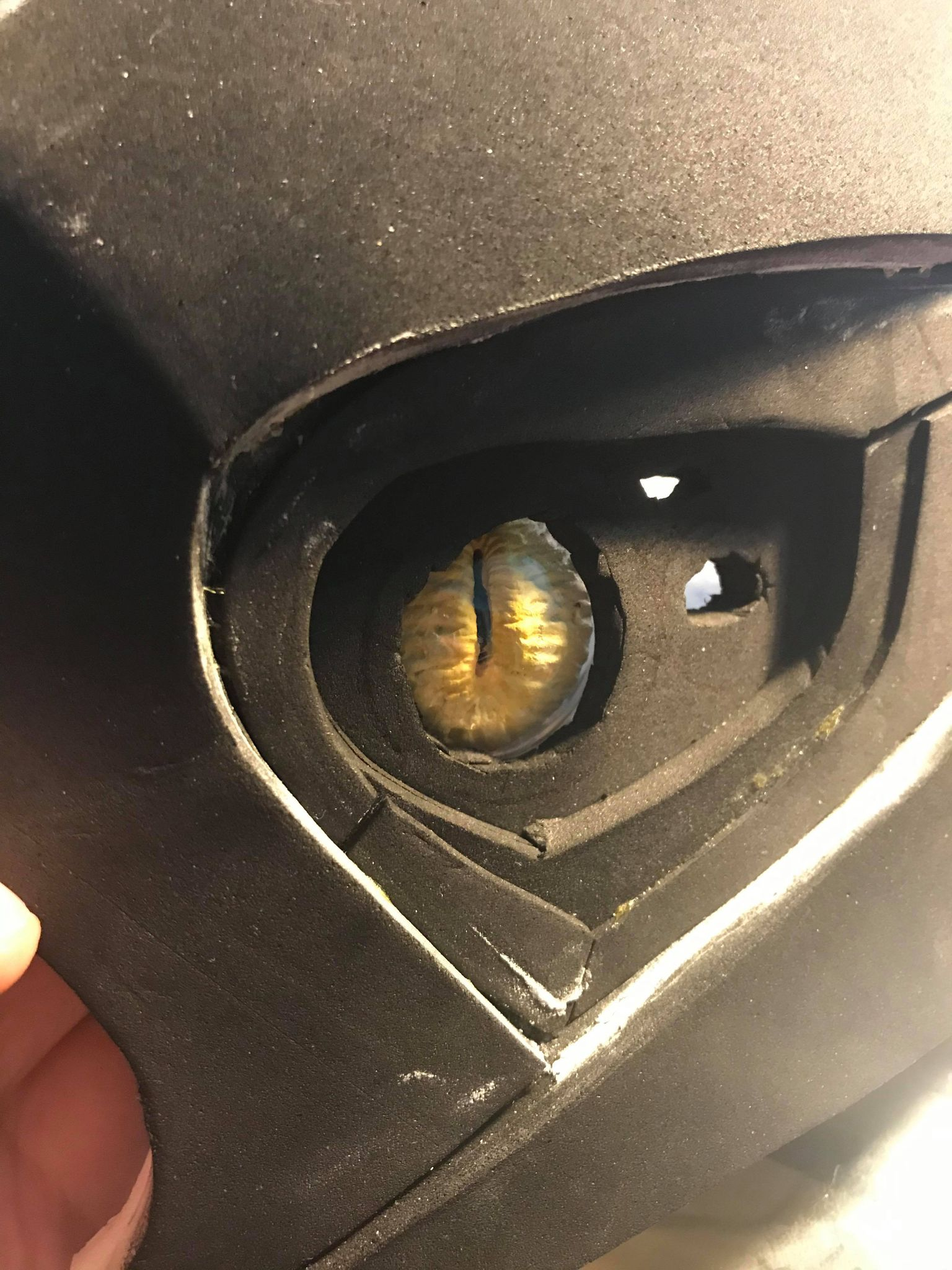 I also needed to decide on which weapons I wanted the Skirmisher to carry. I decided on a loadout, a Needle Rifle and a Plasma Pistol.
I don't have the Needle Rifle model yet (it's in progress), but I did print out this Plasma Pistol I found on Thingiverse.
You can get the file for free
here
.
The Plasma Pistol was also printed to-scale, here is a size comparison between half of the print and a commercial Plasma Pistol toy.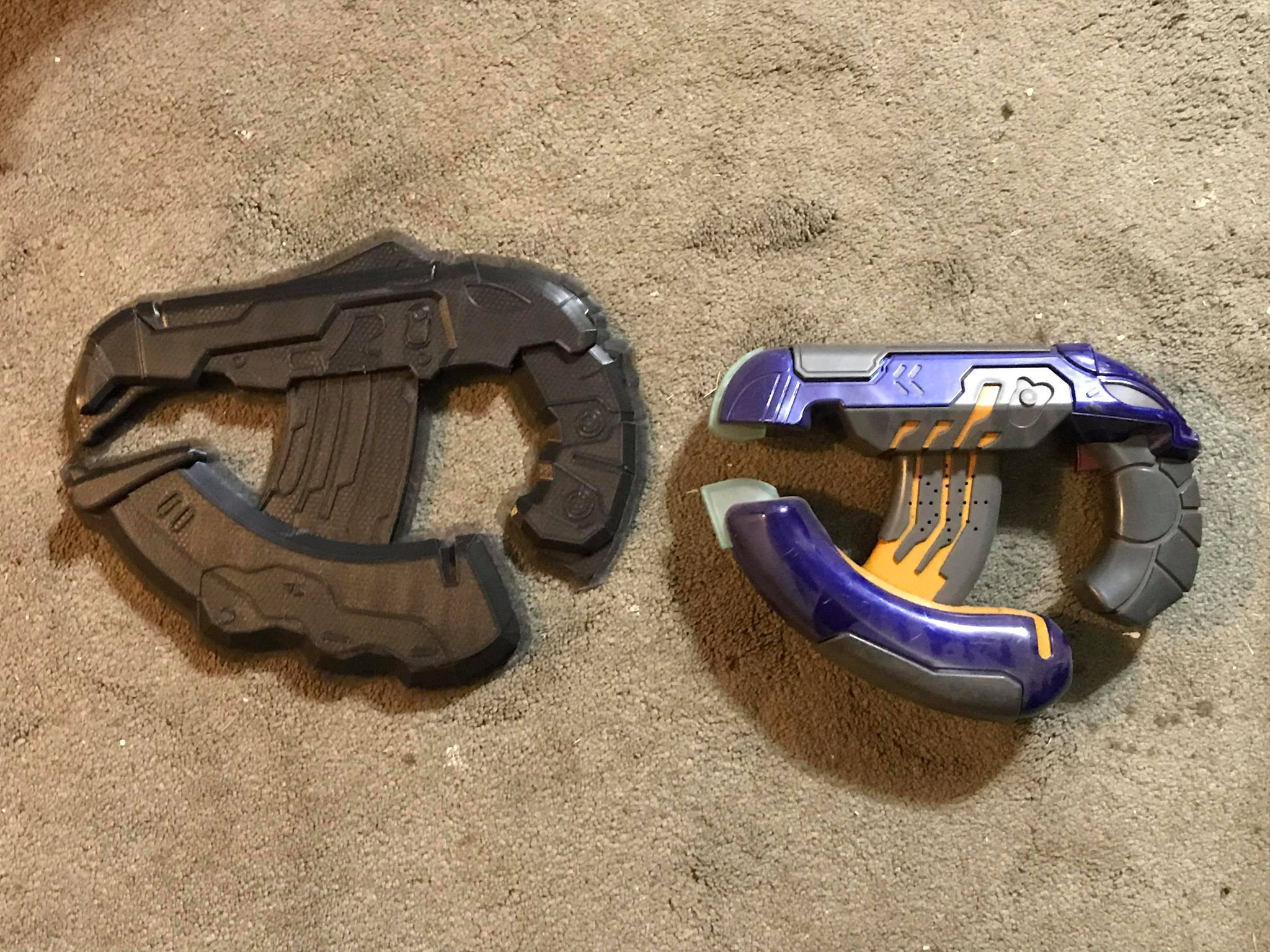 For a few months, I didn't really work on the Skirmisher. 2020 was a heck of a year.
However, last night I started building again! I made the thighs by hand. I used the amazing HD foam by SKSProps available through
BLICK Art Materials.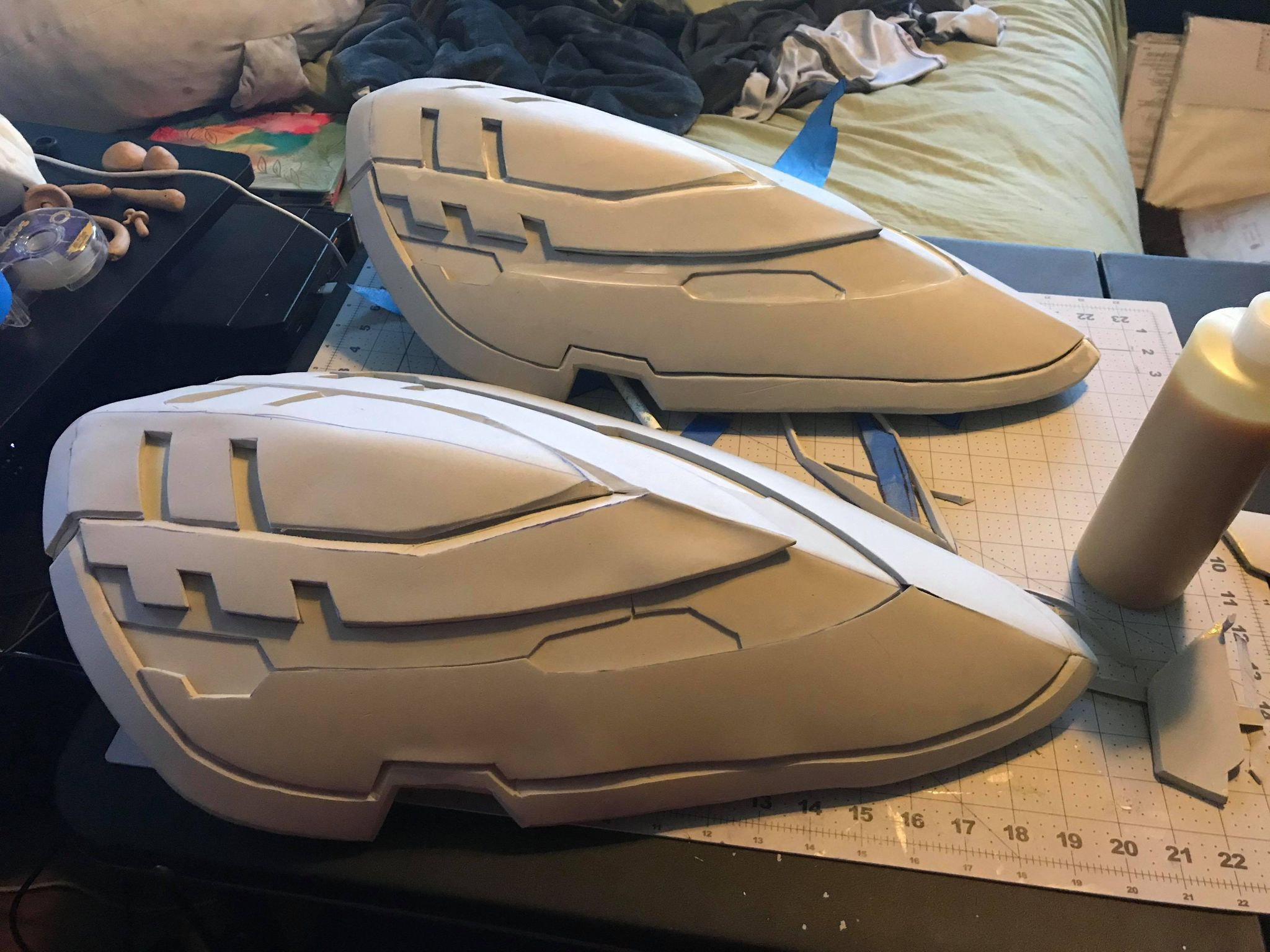 They need some refinement, but I'm really proud of how these are looking first slapped together.
I can't wait to see where this project goes!