Hello everyone, this will be a separate thread from my Armor, and weapons thread. Reason being, is that this threads entirety will strictly focus on my Halo4 MC build. Which means, no more playing around. I've made up my mind that this will be my first full suit. Huge thanks to MikyVengeance for inspiration, and a special thanks to MasterBuilder for cleaning up, and providing the files!

BUILD PROGRESS


helmet- PEPPED

torso- PEPPED

forearms- currently assembling left forearm hd file
Right forearm pepped

biceps- both right, and left bicep/shoulder PEPPED with a resin coat.

thighs- left thigh pepped

shins- 2nd left shin pepped(because of sizing issues)

boots- left boot pepped/resined

Helmet for starters.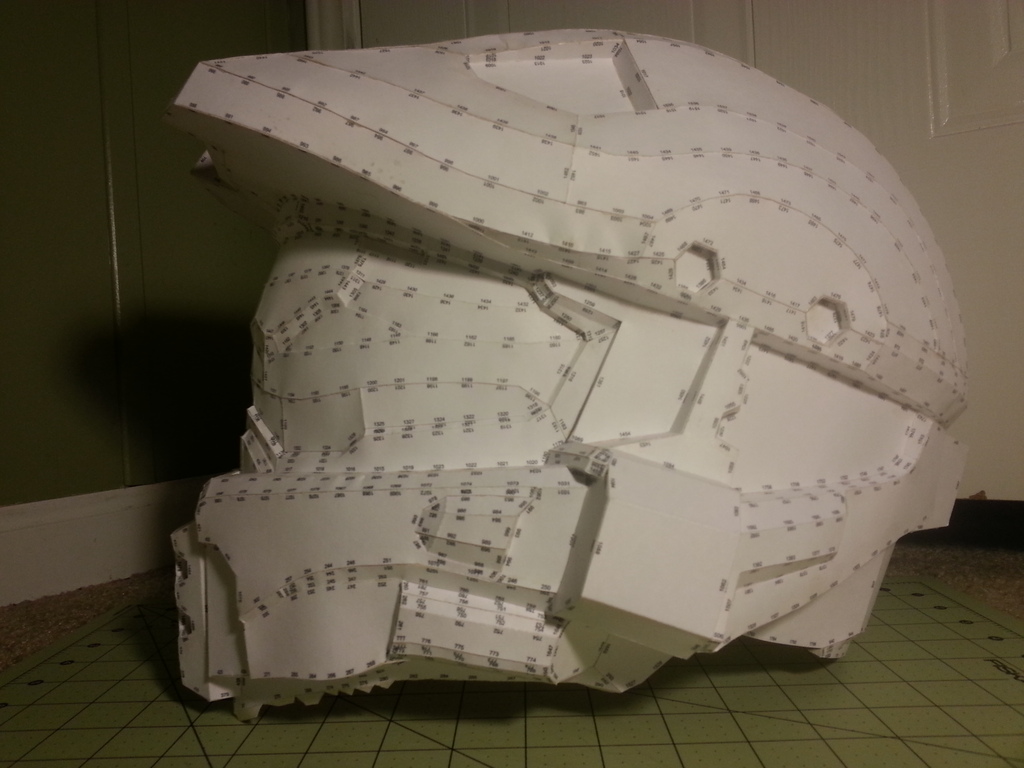 Torso