Right, here goes.
I've recently started building a MJOLNIR MK VI costume, after plenty of lurking around here - I've learned tons from such resources, so I figure hopefully I can do the same for others if I document the build!
My goal for this build is to be finished for October 30th. I aim to keep this first post as a sort of index for future reference.
I ended up grabbing a Silhouette Cameo after a friend who does scrapbooking type stuff agreed to split the price.
Here is the current progress (Will be updated)
I have the wiring all purchased (and tested, which is good, or else the helmet would have had 3 white lights and one green...)
Working on a plan for armor cooling... I'm thinking the two vents at the top of the chest could be intakes, and the vent type dealio's at the back could be exhaust.
A baffle would be separating these two so air would flow past my back, then get drawn up and out by the exhausts. Here is a quick mock up of that idea:
And now some progress pics!
When it was just pepakura and resin: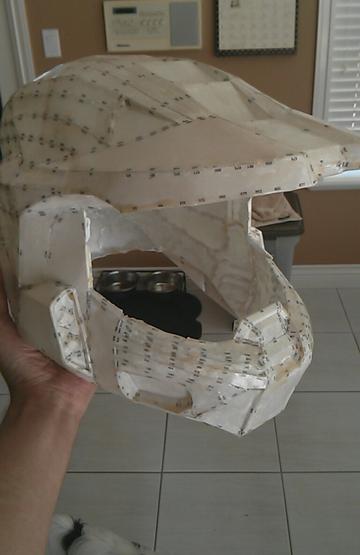 First bondo coat!
Grabbed a cheap motocross helmet, ripped the padding out, and tested to see if it fits - it does!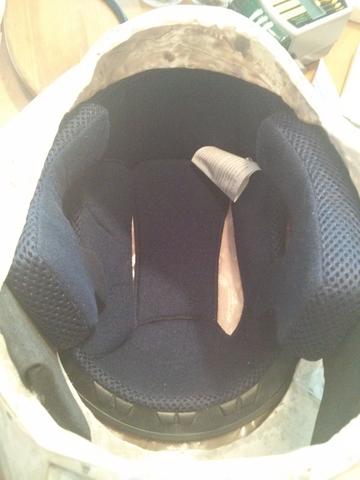 As you've probably noticed, the helmet is quite rough. I learned very quickly that errors in pepakura can compound quite quickly.
I may end up redoing this helmet, as that may be quicker than fixing everything that needs it - One cheek is about 1/4" lower than the other cheek! Thoughts?