Although I'd like to also make the skull, there's just not enough time before Christmas. Someday I may follow link's example, but for now....shields and knives!
Okie doke....so.... critiques are highly begged for as well as comments of any kind. I'm aiming to make about 4 sets of em, and make it possible to mount them on walls.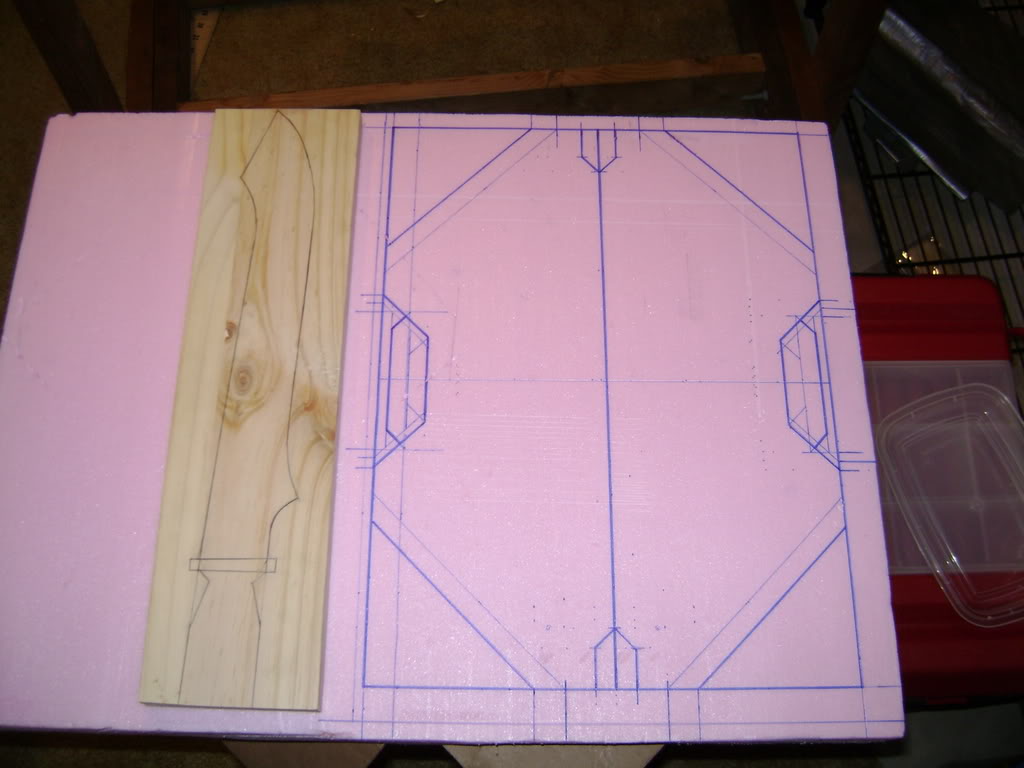 (Please tell me if the shapes look right. I know the handle isn't complete on the knife...)​
These are just for the models. The finals will be all fiberglass resin + bondo.
Grrr....only about 2 weeks left!
Last edited by a moderator: