So, I've looked around these forums a bit, and have a good idea how I'll make my weapon. I'll be making it out of wood.
What I don't get though, is why a lot of people here seem to be making their smg differently from the one featured in-game.
In game:
Typical fan-made smg: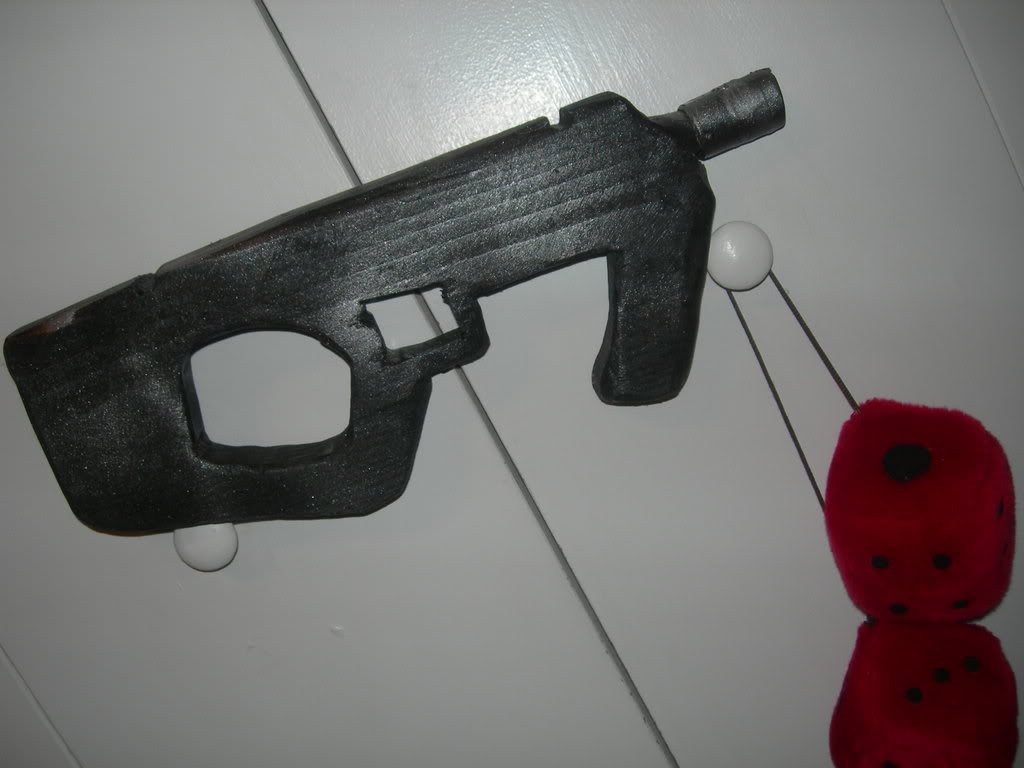 You'll notice that the fan made ones all seem to connect the rear end of the stock to the handle, while the official one doesn't. Is that just a style, or is their some reason for doing so?