Soldier (Armor) / Infiltrator (Helmet) Build


Hello everyone! I've lurked here for a long time and finally got the will and time to start putting together my first suit.
With the help of the resources I've found here and elsewhere on the net, I am finally able to move forward on my custom Spartan IV.
It started when Halo 4 was still the flagship game for 343 and I could customize my Spartan. I settled on what I thought was the most practical armor and helmet.
I grinded my buttplate off in H5 to get the same setup. Soldier armor was easy to get. Here are some screenshots from H5:
(Click for high resolution)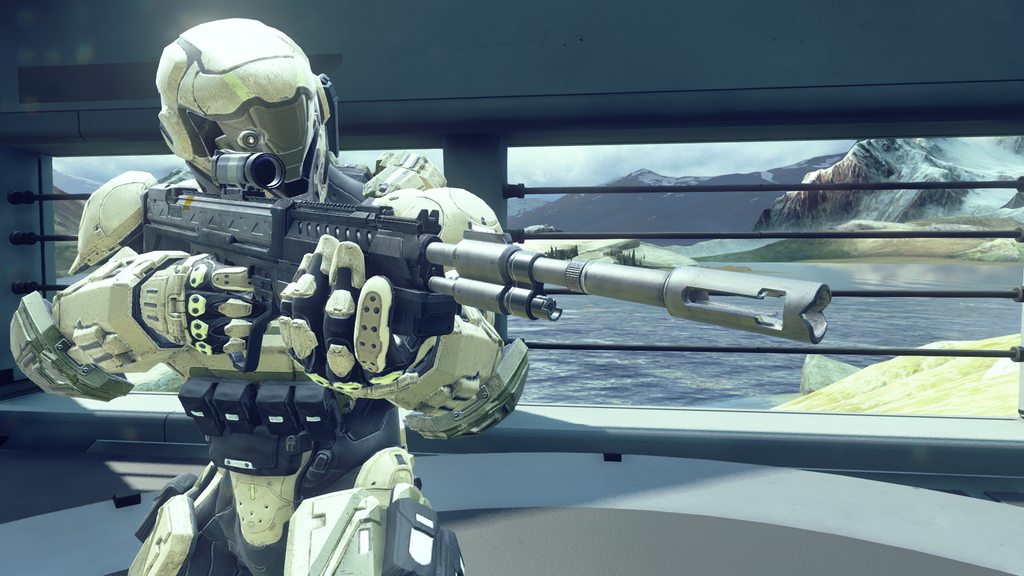 Picture is the Fenrir Helmet (new for H5). This will be the backup helmet I plan on building in case my Infiltrator Helmet (Pictured below) falls through.
-----------------------
First thing to note about this helmet: The visor is minimal and I won't be able to see forward. No worries here, I have a plan. But more on that in a later post.
The helmet will be the most complicated piece of this armor and will determine the path I go down depending on how the build goes. So I decided to start with it first.
Research led me to a few Pepakura files. Grabbed the program, made some edits and I'm sure the helmet is scaled properly. Print to PDF. 22 pages! Had my girl print it out for me on 110lb stock (she's a graphic designer, has access to good printers and paper).
Before I began gluing this together, I figured I'd take a step back and start on more essential things too for the entire build.
A body form will definitely be needed. Will update in next post...