I haven't even really finished any of my armor yet (Working on high detail models
HERE
), but I wanted to ask some questions and let there be plenty of time for some answers.
1. What color should my armor be?
I'm trying to choose what color(s) to make my armor, but can't decided. Though you guys could help.
Choice 1: MC Green
Pretty obvious, should I make it the standard MC green. This is the most recognizable color, and most people are accustomed to it.
Choice 2: Green-ish Tan
I was thinking more of the tan-ish color that was present in the pre-release renders. This was the color that was out before the standard green was there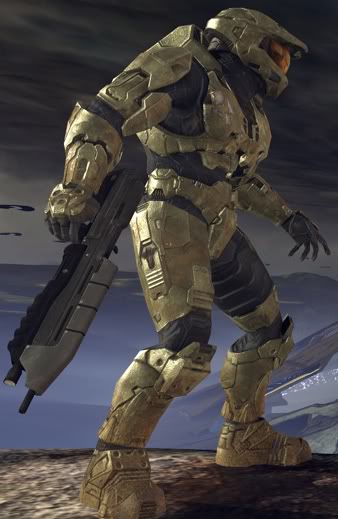 Choice 3: Dark Green and White
I was thinking this color because these are my school colors. Then I would add the school logo on the shoulder. This is because I *MIGHT* be able to wear it to school on "Spirit Days".
Choice 4: Red, White, and Blue.
Patriotic. Just though people might think it was kind of funny.
2. What to do for the boots.
1. Wear the boot over your shoe.
With this option, you wouldn't have a bottom of your boot. The boot would kind of hang on top of your shoe, and your shoe would be the thing touching the ground.
2. Wear your shoe in the boot.
With this you would wear your shoe inside the boot, and teh fiberglassed bottom part of the boot would be touching the ground. It would probably wear away very quickly, or just break.
3. Take the tread from a large boot, or something rubber.
For this, I would take the tread from a VERY large boot or large piece of rubber, and somehow affix it to the bottom of the boot.
4. Make the tread in Pepakura.
With this I would make a 3D model of the tread, and make it in Pepakura. Then I would use fiberglass and bondo to smooth it out, make a negative mold, then mold it in some type of rubber. (My favorite, but it probably won't happen)
3. What to do for armor straps.


1. Buckles
Like the ones on backpacks and such.
2. Velcro
Pretty obvious
3. Elastic
Stretchy bands of some sort