OK... this is what I do when I get bored,
really
bored...
I was off school friday and had nothing to do....
I managed to get this far in a couple hours with my 3D program and I need to know if I should bother finishing this... cause if I gettin somewhere by your standards then I need to know... what better way then to ask you guys and gals on this site!!! (note--- nothing in these pics have been skinned, they are multi colored so that they can be identified, these are not the final colors or textures..)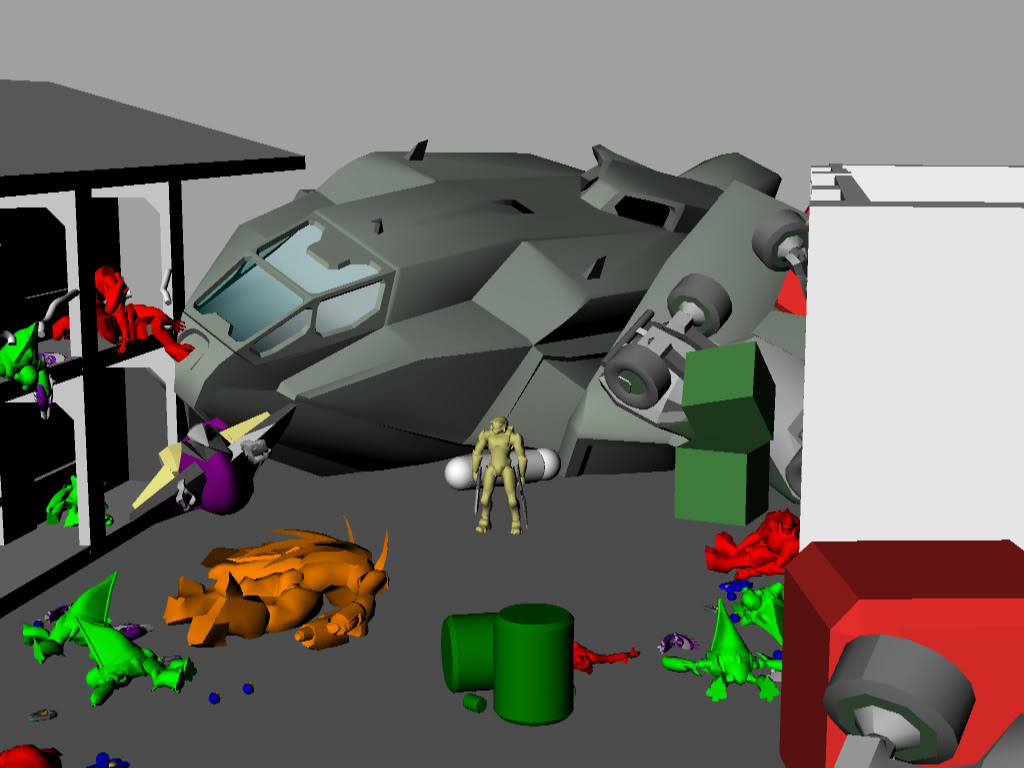 your thoughts on my incomplete work would also be helpful too.