Hi everyone,
I finally decided to start a build thread. I've known about the 405th for some time now, but I finally have some free time to build an armor set. I've decided to go with the "regular" Mark VI armor, since I'm pretty sure it's the most recognizable to everyone, even if they're not too familiar with Halo. However, I plan on adding some extras and details, such as Jun's sniper bullet shoulders. I'm using Robogenesis' low-def armor files, since I don't think I'm up for pepping HD files!
I started working on the armor about 3-4 weeks ago. So far, this is where I'm at:
Helmet: made and fiberglassed, but remaking it (explained later)
Chest: not made
Shoulders: pepped
Forearms: One pepped, one in the process of fiberglassing
Handguards: fiberglassed
Groin piece: pepped
Thighs: fiberglassed
Greaves/shins: pepped
Boots: fiberglassed
Enough talk, time for pictures:
The helmet:
I "glassed" it using leftover carbon fiber cloth I got from a college project I was a part of. It turned out ok, but the fiberglass I'm using now is MUCH more well-behaved (i.e. it follows curves much better)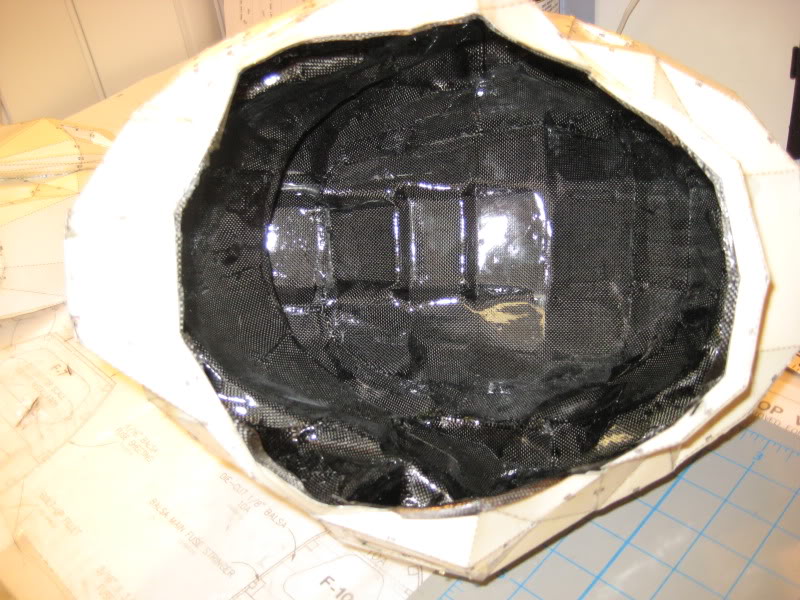 However, I'm going to remake the helmet for a few reasons. First, I'm not 100% happy with the carbon fiber job mentioned above. Second, I made a huge mistake that I only discovered after the glassing. On the rear 3/4 side (below the ear), there's a corner that's indented where it should be sticking out. You can see the difference here: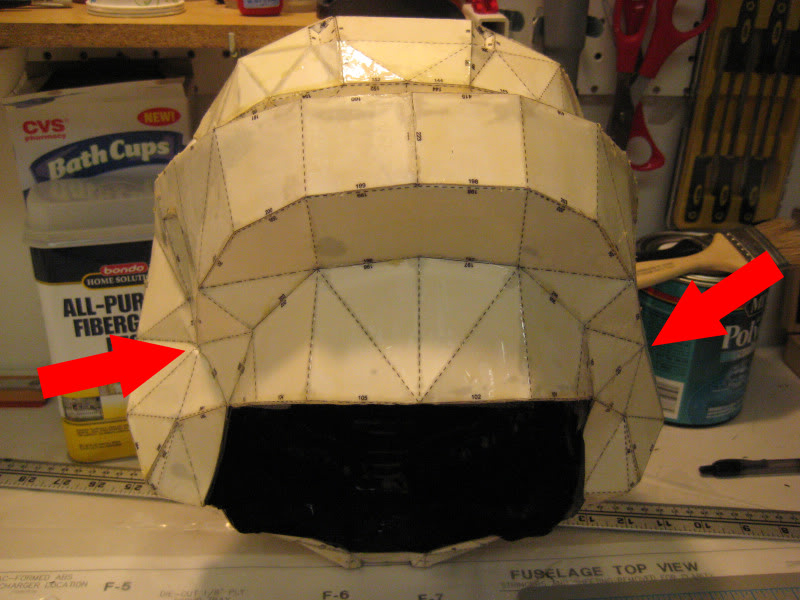 Needless to say, it warps the entire helmet and skews the dimensions, so time for a remake. I just started working on it today.
Here are the shoulders so far. One is resined and awaiting fiberglass, the other needs to be resined.
Forearms. One is half-fiberglassed, the other is resined.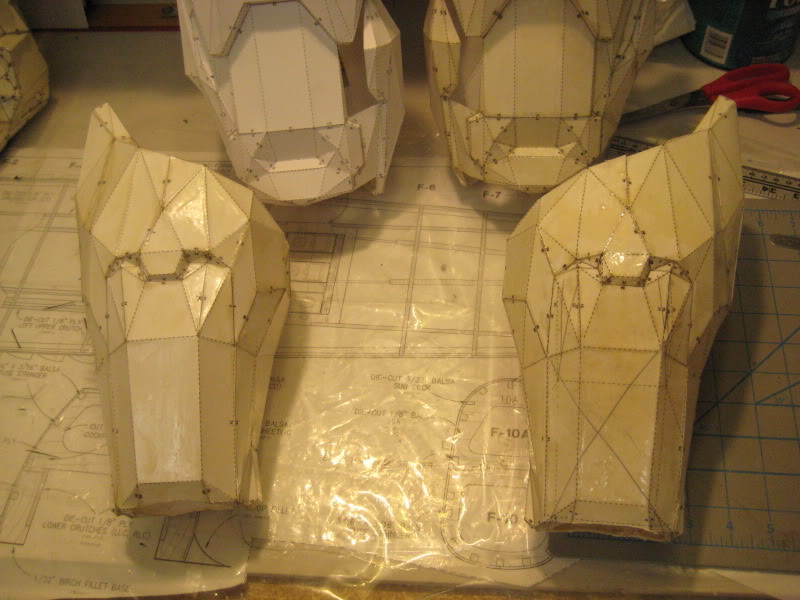 Thighs, fully fiberglassed and waiting Bondo/finishing.
Greaves, awaiting fiberglass.
Boots. I plan on cutting the toes off and adding the rubber plunger similar to HD boots to give flexability so they're easier to walk in. They might be a tad big, but they fit perfectly over the real boots I'm using.
Here's all the armor so far.
(The pic of me wearing it was taken a few days ago before some pieces were made).
I think I got the scaling down pretty good!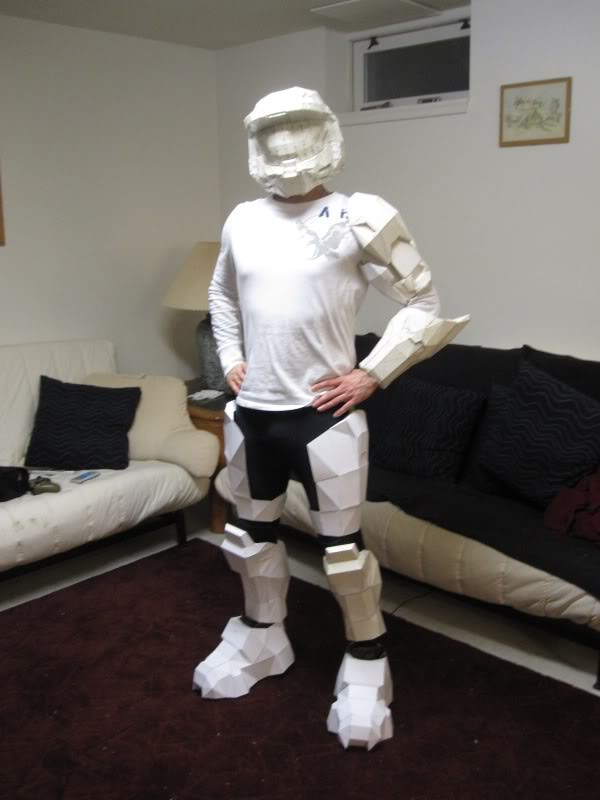 Thanks for stopping by!