Greetings, normally I wouldn't post a project like this here on the 405th, but I've seen a lot of great non Halo projects pop up. So I decided to post, what is going to be my crown jewel of my collections of replica weaponry, the OSIPR2 or AR2 Pulse Rifle from Half-Life 2.
I'm sure theres a lot of people out there saying "What the heck Tacts? You said you were doing the shotty next?!" Before another person blows a vein on thier forehead, let me make it plain and clear that I started this project
LOOONNNNGGGG
before the Timberwolf, M6, DMR and the M7. I'm just going to finish it now, or at the very least, make some seriously good progress on it. But technically the M90 is my next recreational project.
Now that that's put aside, let us proceed with the AR2.
What is the AR2? Well, it's this gun: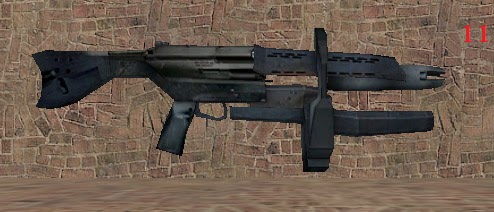 The AR2 is a dark energy rifle that fires envelopes of dark matter. The secondary fire dumps the power core and releases a ball of energy that bounces around all over the place and disintigrates everything in it's path. Cool huh? Not only that, it's just an awesome design.
And without further ado, here's my Half-Life 2 AR2 Pulse Rifle WIP: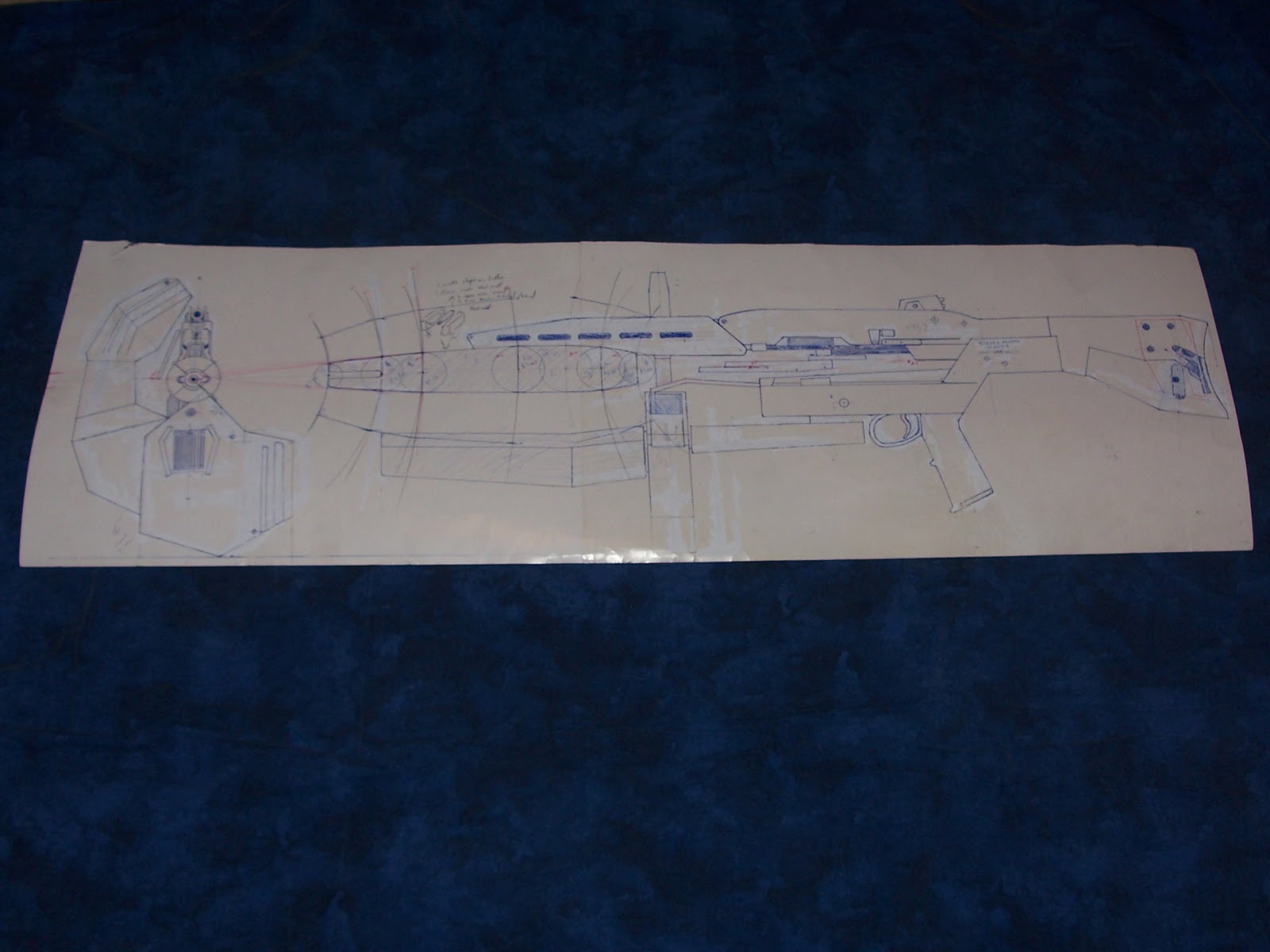 Here's the draft of the AR2 (Yes it's a big gun
) It will feature a moving hammer, a detachable magazine, a detachable power core, working safety, trigger and lighting system. All that, and the hammer, will be wired up to the safety.
Heres some of the gun etched onto a sheet of Sintra board.
Here is the lower reciever test peice made from foamboard. The finished peice won't be that wide.
Here is a test peice of the barrel shroud. This will be used as a reference for when I lathe the shroud peice. The shroud will have to be hollow so I plan on making a mold of it and do a rotocast.
Thanks for taking the time to look at this. Questions, comments, critiques are welcomed.