Division PR, RMO and BCO
Division Staff
Canadian Regiment
405th Regiment Officer
Delta
Community Staff
Many of my suits and props builds are chosen based on nostalgia. What Greater [Good] nostalgia in crafting is there than taking a trip down to what got you into painting in the first place?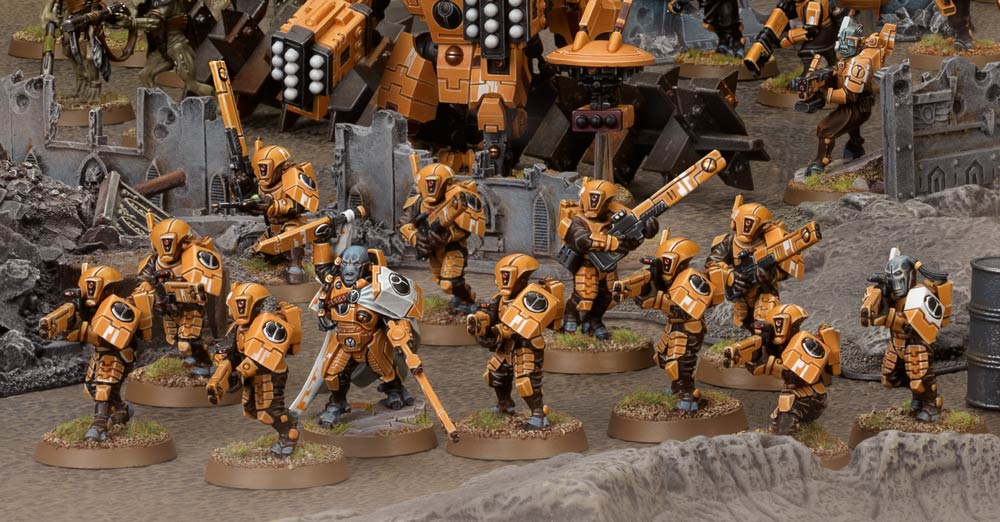 A little under 20 years ago I got into Warhammer 40k and played a fair bit before moving onto other game systems. Here we are a few (five) rule sets later for the game, and I haven't played it in ages but I'm going to build a costume from the franchise as a "quick" build. I've done some digging around the internet to find pepakura files or 3D files for this to use as a base and I had some luck with the
Obscurus Crusade
forums for finding some low poly pep files but they didn't quite seem salvageable for my purposes.
So the plan is fairly simple, jump into Fusion 360, model a bunch of parts, convert them to 2D pep layouts and then make them in foam. The beauty of this costume is the already fairly simple geometry of the armour plating which will make speed building rather simple. The only pieces I will 3D print are the helmet, possibly a few greeblies and some props.
As per usual this first post will be an index to the rest of the build as well as a log of cost of materials and time spent.
Helmet - Awaiting Paint
Modelling - 2 hours
Print Time - 34 hours
Assembly - 1 hour
Sanding - 4 hours
Chest - Awaiting Foam Putty
Modelling - 2 hours
Assembly - 5 hours
Shoulders - Awaiting Foam Putty
Modelling - 2 hours
Assembly - 6 hours
Rucksack - Awaiting Foam Putty
Modelling - 1 hour
Assembly - 10 hours
Belt/Cod - Awaiting Foam Putty
Modelling - 1 hour
Assembly - 2 hours
Thighs/Knees - Awaiting Foam Putty
Modelling - 1 hour
Assembly - 2 hours
Gaiters - Awaiting Progress
Hooves - Modelled
Modelling - 1 hour
BDU and Neck Seal - BDU Purchased
Pulse Pistol - Awaiting Paint
Modelling - 2 hours
Print Time - 22 hours
Assembly - 1 hour
Sanding - 3 hours
Pulse Rifle - Awaiting Paint
Modelling - 3 hours
Print Time - 45 hours
Assembly - 2 hours
Sanding - 4 hours
Ta'lissera Bonding Knife - Awaiting Paint
Modelling - 1 hour
Print Time - 14 hours
Assembly - 1 hour
Sanding - 2 hours
Pulse Grenades(6)- Awaiting Paint
Modelling - 1 hour
Print Time - 18 hours
Assembly - 0.5 hours
Sanding - 2 hours
Scanner/Comms Doodad - Awaiting Progress
Last edited: