RXO & Keeper of Con Lists
405th Regiment Officer
Colonial Regiment
Community Staff
And now for something completely different:
My daughter is an avid Anime fan and came across this Anime which she loves.
Tenya Iida Ingenium
A supped up Racer / Hero......Looks like a cross between Speed Racer and Shredder (from TMNT).
Anyway, got a hold of the templates and started her suit. I was going w/ a full foam version but the helmet has so many under cuts and other features that would be lost in foam......so going with a full pep helmet.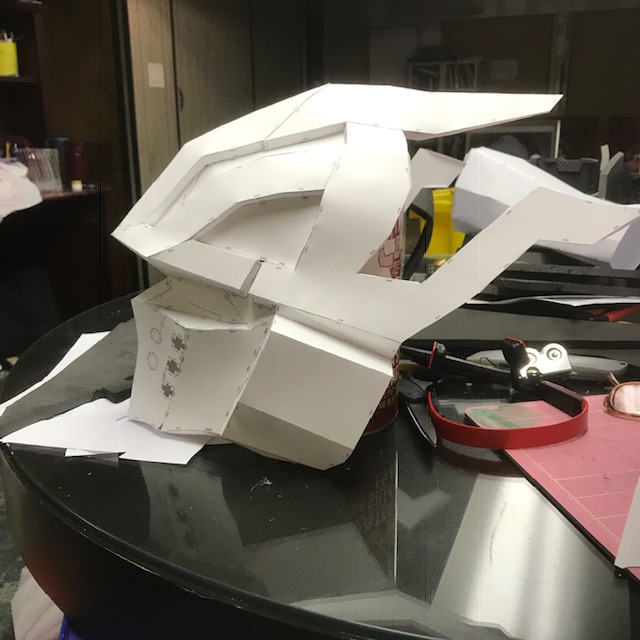 It's taking me a lot longer to do this helmet than any other I've done......The file appears to have the angels all smoothed out and the slightest ones are just gone. So that just makes matching 2-3 template points much harder. I've had to separate several pieces and re-adjust glue points.
I also have the forearms templated out ready for foaming. No pic yet.....soon. Looking for a June Completion date.