RXO
Midwest Regiment
405th Regiment Officer
When I signed in to check on the forums this morning I was greeted with a message that I had been awarded the trophy for hitting 1 Year!

I wanted to take this as an opportunity to say thank you and post some highlights / stories from the past year.
A little more than a year ago I finally bought a 3D printer. I had wanted one for a long time and after convincing my wife, I finally pulled the trigger. The biggest final motivation was finding
MoeSizzlac
's files on Thingiverse.
Update 11-18-21: Added a 16 piece wrap for the torso. You can individually glue this onto your torso area and it'll look good. Update 08-12-20: Fixed Torso issue. Update 10-02-19: Added Torso details to be printed using TPU Filament (Ninjaflex). Need to give a nod to Phil Shinner and his work...
www.thingiverse.com
I have been a Halo fan since the original came out and have always wanted to take on an ambitious cosplay. (Years ago I dreamed of recreating my WoW Death Knight in T13 Armor) I started printing little things here and there with my printer, but had not taken the jump to start on the MK VI.
However, I eventually stumbled on this Reddit Post by
JGPenland
. I asked some questions and of course I was directed to the 405th
https://www.reddit.com/r/cosplay/comments/dkqxke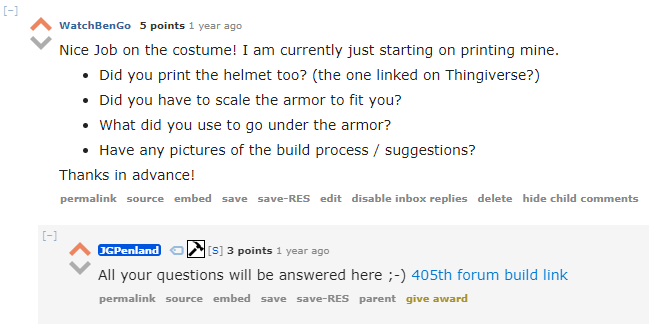 I joined and from there I started printing and started my ongoing build thread:
I recently got a 3D printer (Prusa i3mk3s) and after finding the files from MoeSizzlac and helmet from Rainyfire on Thingiverse I decided I might want to print my own set in the future. The real push over the edge was stumbling on the full post of the build by JGPenland (found the cosplay...
www.405th.com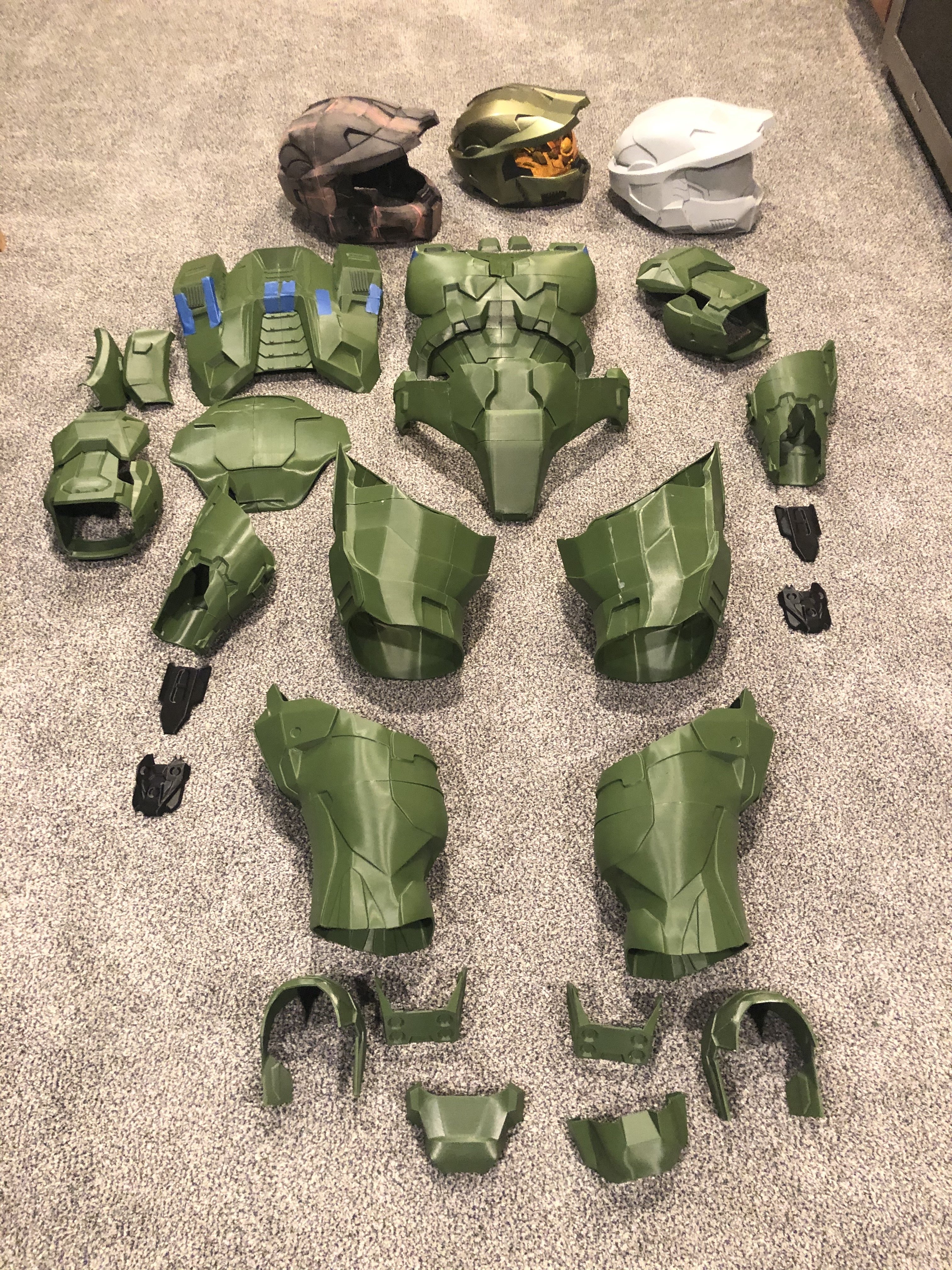 Before joining the 405th I had never really made a costume or prop for myself. I had always found completed things and made them work. However, since joining I have learned so much and been able to make some really cool things:
This past year has truly flown by and some might say it has been a difficult year. However, I know that my participation in the 405th routinely puts a smile on my face. Everyone here is always so helpful, supportive, and encouraging. I know that many others have been able to complete projects much faster than I am working through mine, but I can honestly say I have enjoyed 99% of it and feel no crunch to get it done. (1% being the time I almost melted my chest piece out in the sun)
When my forum status changed to Active Member I can honestly say that I felt pride. I love being able to contribute back to this community in anyway that I can.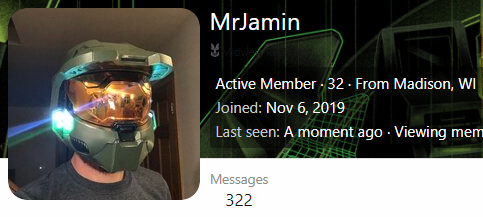 (not quite a post a day, but I still feel pretty good about that number)
So thank you to everyone that has been part of this past year. (and on the Discord too) I look forward to the future!
Thank you for encouraging me to take things on and keep going when it gets rough.
Thank you for the guidance when I have been totally lost.
Thank you for pushing me to stretch myself and learn new things.
Thank you for allowing me to have fun with all of you.
I will tag some folks that are jumping out. I know that I will miss some, and I am sorry for that.
TurboCharizard
,
PlanetAlexander
,
Spidermonkey60
,
RandomRanger
,
JGPenland
,
MoeSizzlac
,
master_colt_117
,
EVAkura
,
NobleofDeath16
,
he4thbar
,
Ashuraa
,
Rock Lobbster
,
TheBraus
,
Dirtdives2424
,
marinesniper