Alright boys and girls, it's actually happening. For the past few years I've been content with painting the occasional prop/helmet, but no longer just that! I now have the TECHNOLOGY to go further! And now I'm gonna build a
spartan
.
I've gained access to my university's 3D print lab and have negotiated with them a plan to print a set of Mjolnir armor for an upcoming convention coming in April, since I don't have the willpower to carve myself some foam armor.
What I Got:
This beautiful MK V helmet by Moonlight Forge Cosplay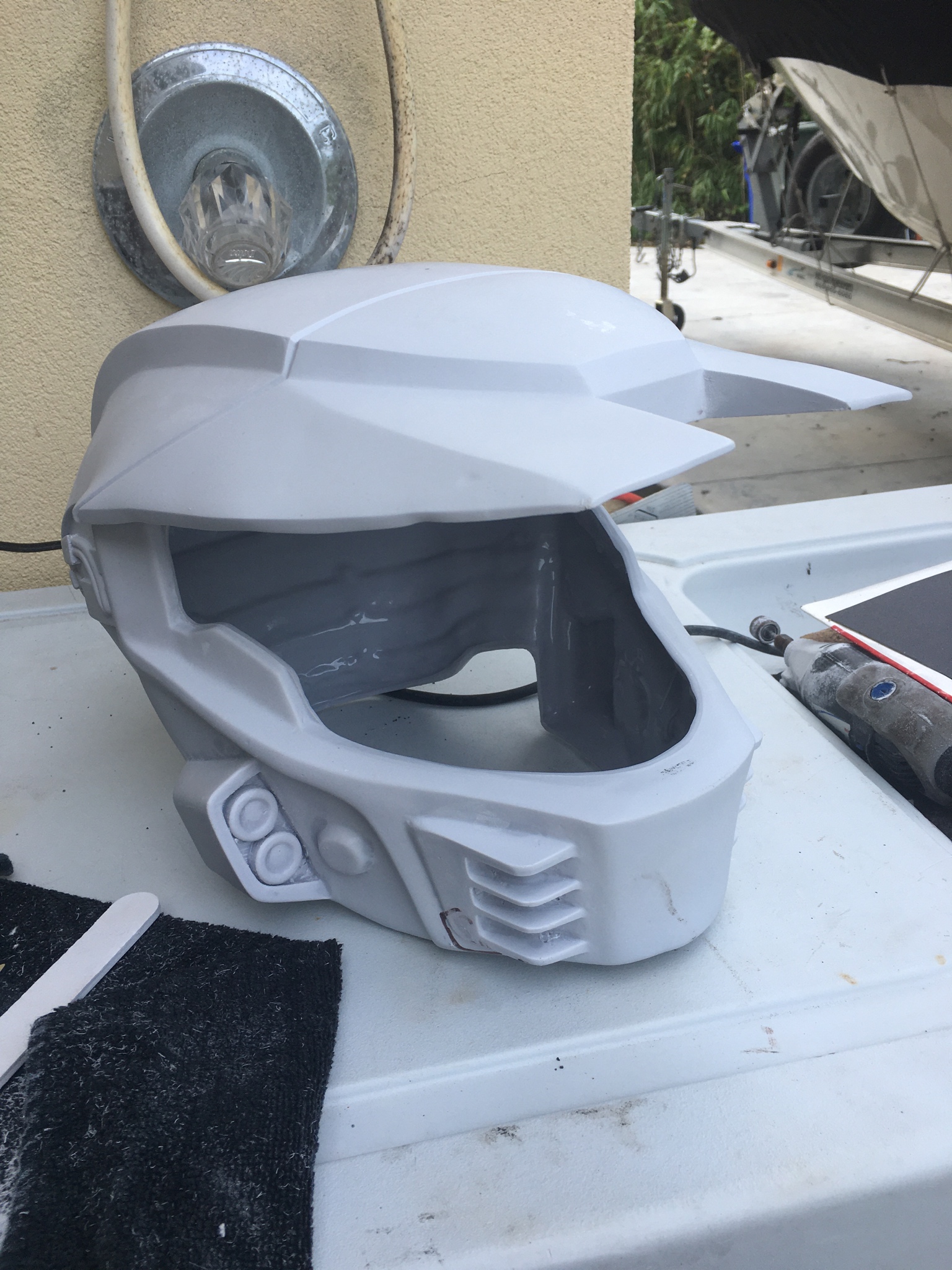 And so far the first armor piece (besides helmets) I've ever actually gotten for myself, a test forearm at 5% infill.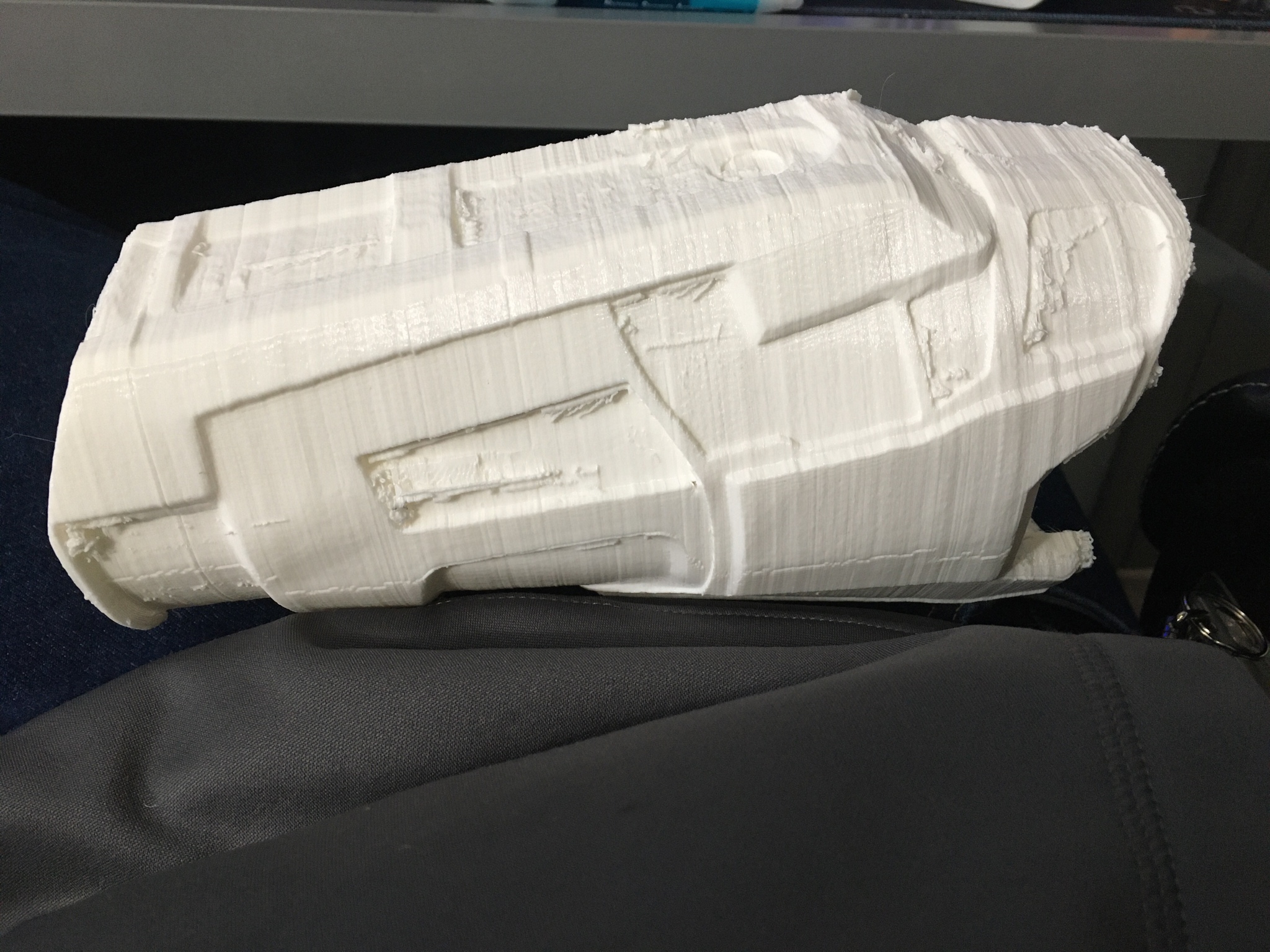 Very raw. And currently I've misplaced my low-grit sandpaper and my Dremel tool is back at my home 100 miles north. But it's a start!
I also have a grenade launcher on order as well as a MA5C.
I'm planning on being a little eccentric with this cosplay. There's plenty of room in the helmet to carve out the headlamps and install actual lights. As well as running some LED strips through the armor itself once we get there.
I'm taking it all one step at a time, but would love some input if anyone has any. I'm following the tutorials and tips I find on this site to the letter, but it's always great to hear from the community! Hopefully before April hits you guys will get to see this thing all finished and shiny(-ish).