the title is what it implies, i made a nerf spiker! and the best part is that even though its templates are beta stage, it all works like a normal maverick, except for the little bit of extra weight. as i said before, the templates are beta, becuase even though i worked on them for 2 solid hours, you have to attach most of the parts by hacking up tape and cardboard. i really want to make the final set easy to apply, so that anyone that wants to make a nerf spiker can. so, if there is any talented nerf modders, or cardboard weapon specialists out there, i want some from you guys to make quite possibly the best halo/ nerf maverick mod!
but on to the reason you pulled up the thread, because you wanted to see my spiker!
any and all criticism welcome, after all, that's what im here to get!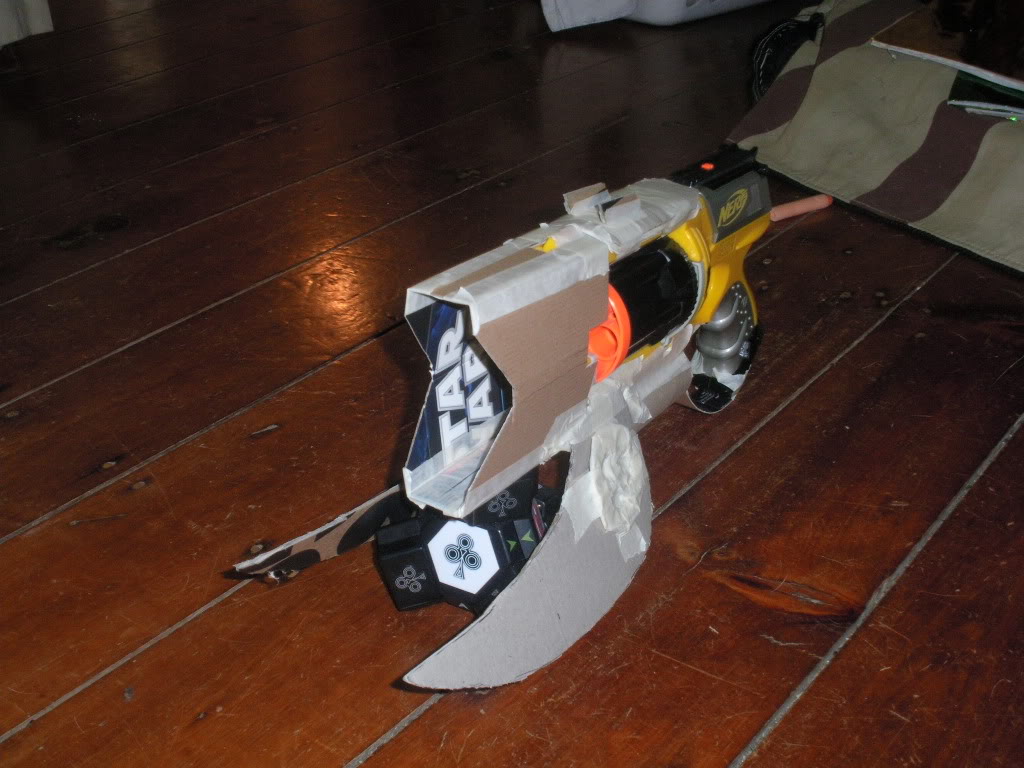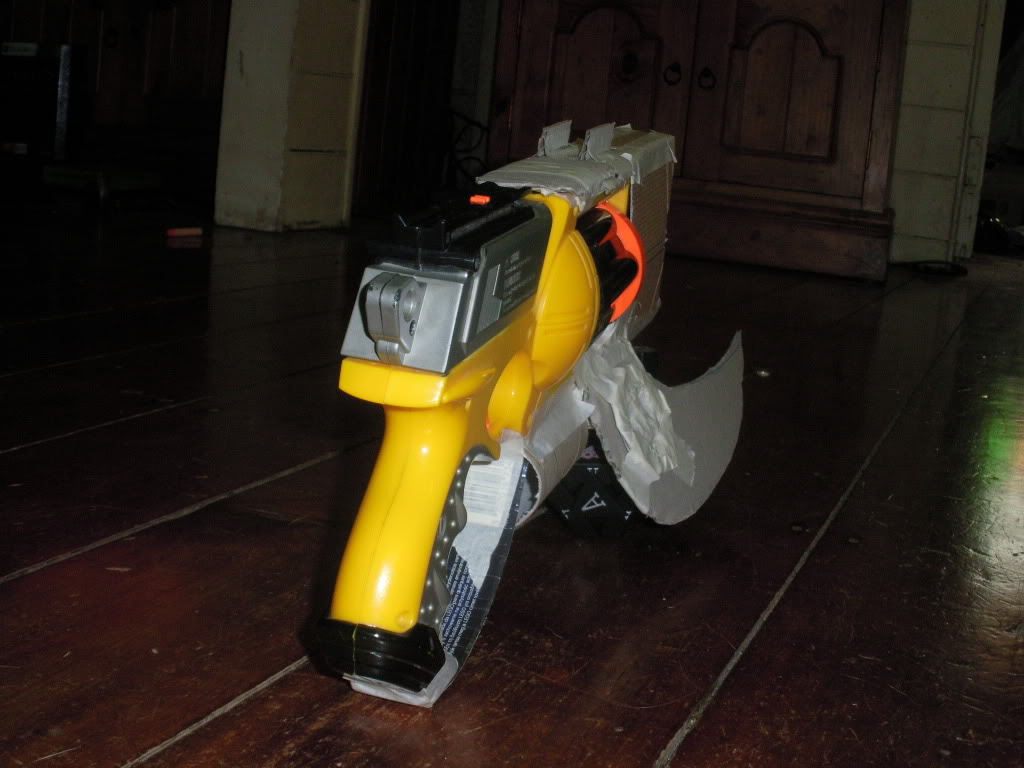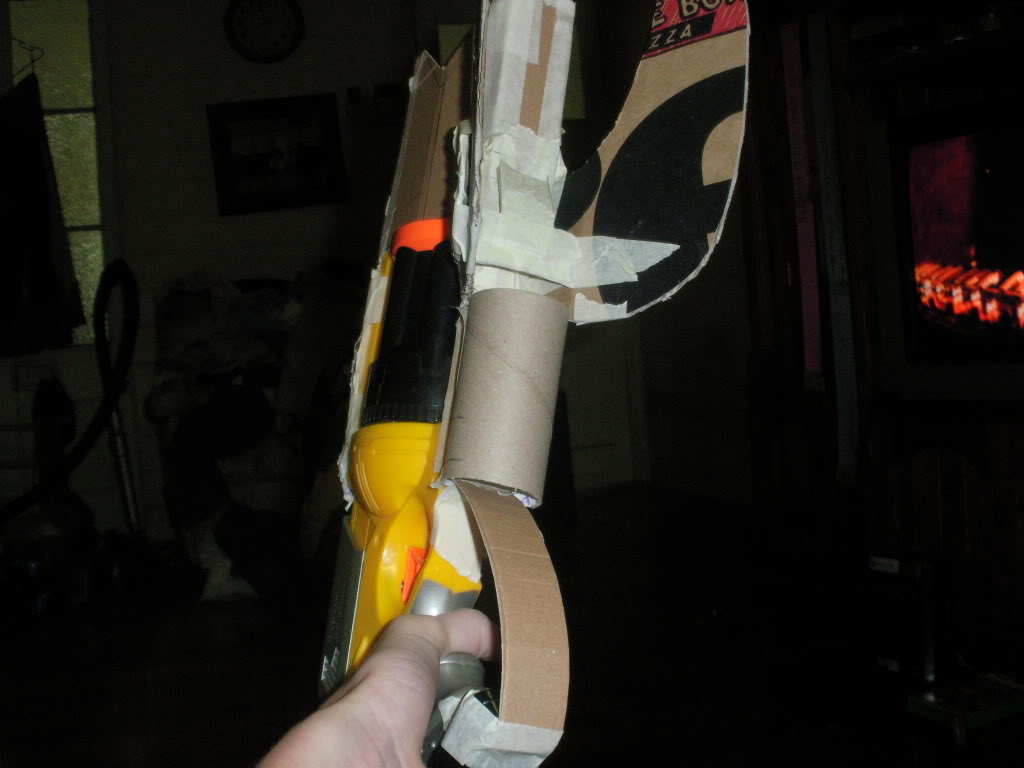 so, yeah. if you like, say so, if you hate, well i dont want to here it. if you got feedback, dont hold back! if you want to help in the creation of better templates pm me1!
lator!:cool