Hey 405th, I know I said I've been working on a lot of big projects lately and truth is I have been, only problem is I get the creative drive then can't seem to stop to take pictures long enough to share with all of you. So please before I show off the cool stuff Ryan and I are working on please ask your questions on the creation to the diorama.
The Diorama will be shown at San Diego Comic con in the art exhibit upstairs when first arriving to the convention. It will be around 2X5 feet.
We will be selling smaller parodies of the models at the convention as well as situations from the game. These are in scale to the McFarlane figure and were pulled from them. Don't worry, we're all good over here and have thier blessing to make them and sell. After we have our molds made, we cast them in (I konw what you're going to say and yes... hot glue.
First, we buy our figure... and pull him apart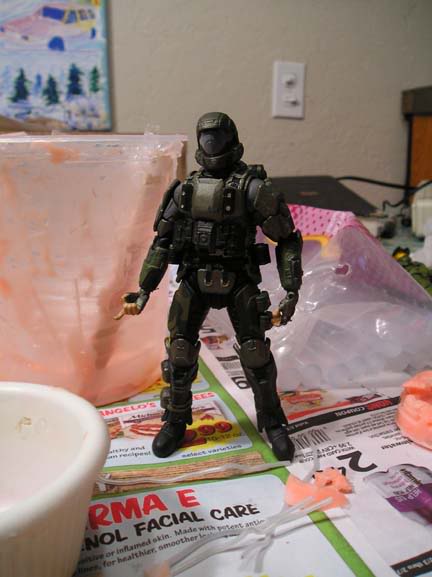 Now we mold everyone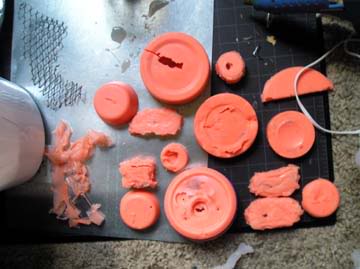 Now pour in da glue. *burn* ow!
Oh look! Active camo! Or are you dead?
Now paint the details
Time to give them personality...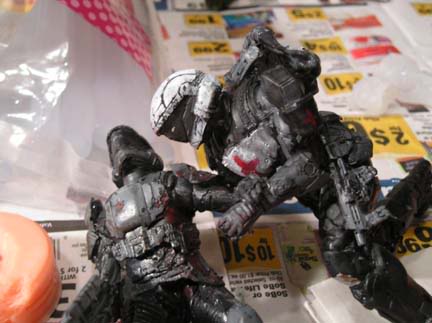 Look, more!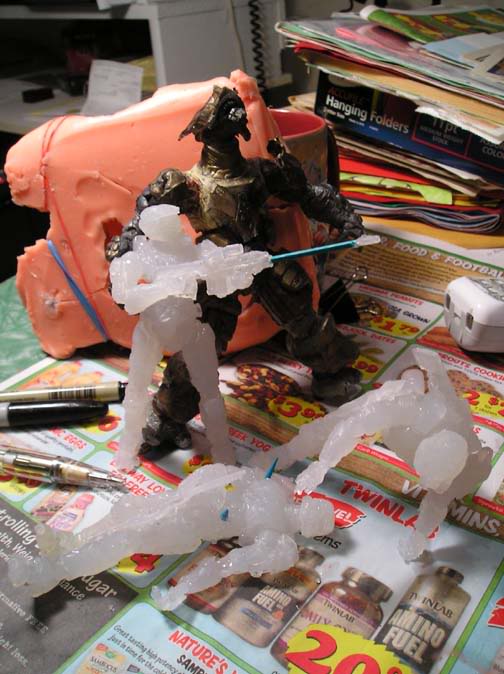 A lot...more...
ok, two things before you all go. Ryan and I have decided to make ourselfs as well as others to be placed in the model for the sake of awsomeness.
We will be making other 405th members all for the price of: free. Yes, free.
But there is a catch. We will need you to PM me (Roodkill) with your full complete armor with back, front, and detail shots. We also want a short description as to why you'd like to make an apperirance in this epic art piece. Please make the request for the weapon you want to hold and the action you want to be preforming in the diorama. Also include your preferance to being alone or in a group. This is limited to only Human armors and only one per person.


UPDATE: We're accepting members without complete sets of armor as well, however send us the details along with your character information
We're not beyond humor and crazy actions no matter the randomness. However, we will be keeping the figures unless there is a trade worked out in PM.
Two, please give us suggetions and ideas and we'll consider it heavily. Please don't be rude, but every opinion is accepted here. Methods like painting and what you want us to bring to the table are welcomed. However, we only have molds and can sculpt ODSTs, Spartians, Brute Captians, and Grunts. If you would like to see another figure added to the table and have that character, then PM me and we'll work our a temporary situation for molding the character and then returning it.
Well thanks for looking, Come back to see more often, but it's time to get to making more...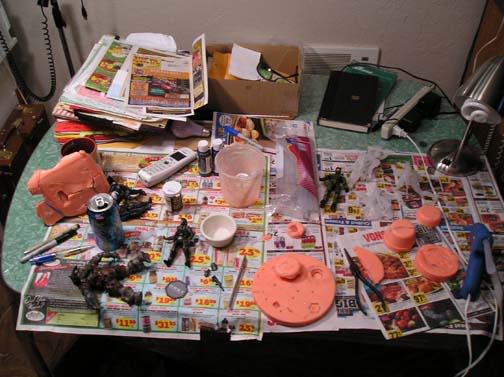 Rookill and Lord Hellraiser-