I can't post anywhere but the noob forum yet, so I figure that after a good month of lurking it's time for my first post.
Here's what I've got going so far.
Step one, a low-res model to test for sizing:
Step two, a couple of hi-res models because I printed one the wrong size:
Step three, coat the paper models with fiberglass resin: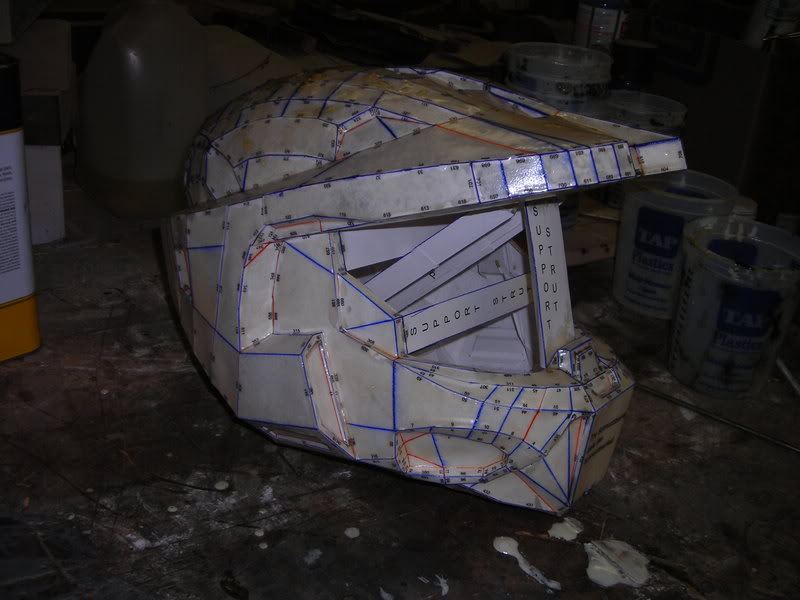 Step four, coat the inside with several layers of urethane casting resin for strength:
Step five, bondo and sand and bondo and sand and bondo and sand: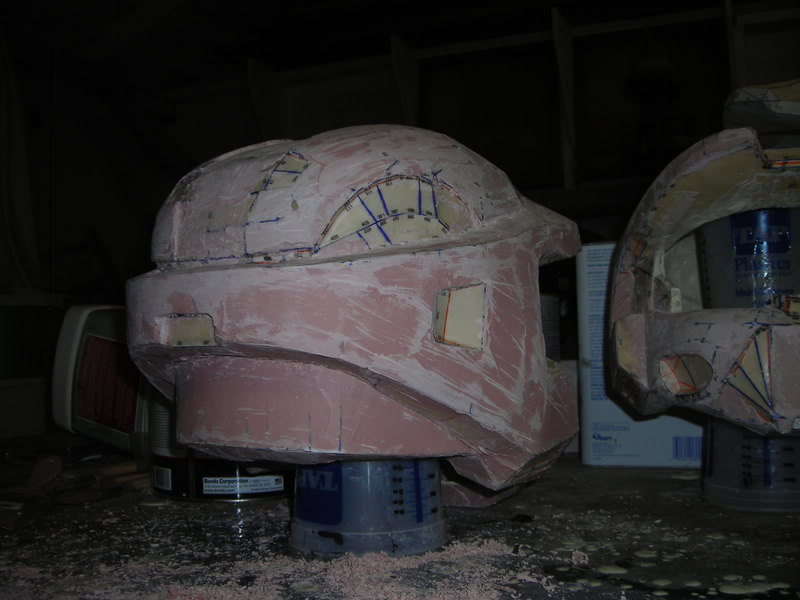 Step six, test fit the visor:
Stay tuned...