RMO
Southwest Regiment
405th Regiment Officer
Community Staff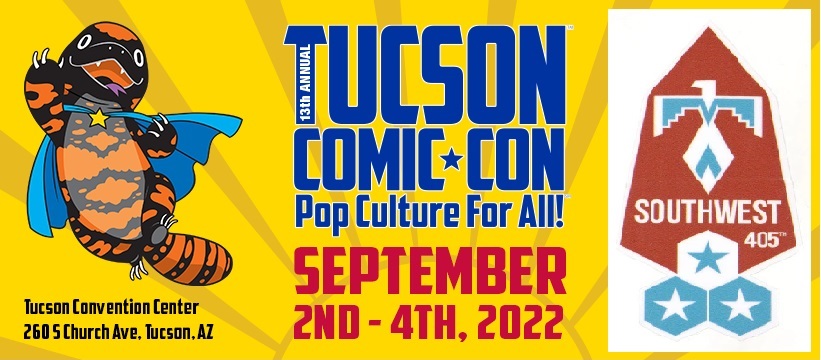 TUCSON COMIC CON IS HERE!
Join the 405th team from the Tucson and Phoenix area to invade Tucson Comic Con!
Who:
405th members and Halo fans from across the Southwest hosted by the Tucson/Phoenix team
What:
Tucson Comic Con
When:
2-4 Sep 2022
Where:
Tucson Convention Center, Tucson, AZ
Why:
Because Tucson's big Con is finally back
How:
We are formally-invited cosplayers with our own firebase to display our props and costumes, meet the public, and host a place for our cosplayers to relax, make repairs and socialize.
COST:
We have several complimentary passes available for team members to use on days they are working the firebase. The earlier you give us a commitment, better chance you have of getting a free pass.
Here's the link:
Tucson Comic-Con ~ Presented by Tucson Games & Gadgets
Again, Please let us know if you are able to attend and help us run our firebase.
Redshirt
Guess who's not coming back from the Slayer match--the guy in the
R
ed Shirt
Current Project:
Needler Multimedia Arduino-Driven Animated Airsoft Prop (Everything the Neca Needler Could Have Been)
Signature Project:
Halo 3 Working Airsoft Spartan Laser in Metal & Fiberglass