Division PR, RXO and BCO
Division Staff
Canadian Regiment
405th Regiment Officer
Delta
Let's start off with the fun thing about this thread, it's the first actual in progress Halo themed costume thread I've done and I'm what? 650 messages and two years into this account? No big deal...
The plan is simple, do a bit of 3D design, do a bit of foamsmithing and a bit of sewing until it all comes out looking a little something like this.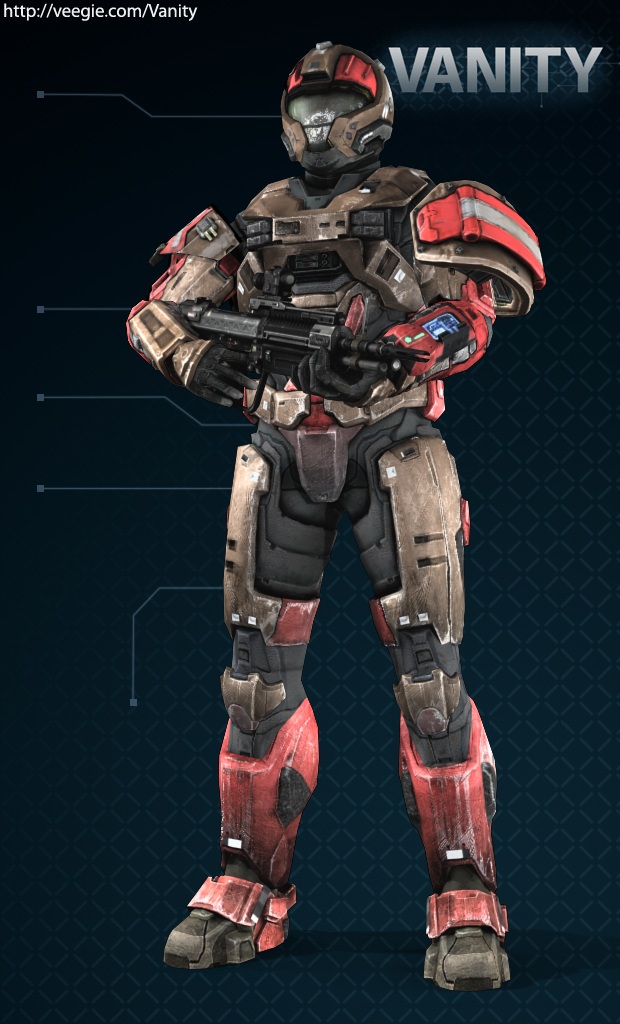 Since my
first attempt at Halo themed armour
way back when which turned out okay, I've had
plenty
of
other
projects
to
learn
and better hone my skills so I'm excited to bring my new knowledge to the table and do my best in my first Spartan attempt.
I've always been a sucker for the CQB armour variants, probably something to do with how I always get deemed as the point man in paintball to get into a space fast and clear it out. With that in mind I'm going to be arming my Spartan self with only the finest of room-clearing equipment. The M45 Tactical Shotgun, a M6G Personal Defense Weapon System (gunslinger at heart) and a Type-2 Energy Weapon (Gravity Hammer) because that's how I roll. Yes it is three weapons, and yes, I don't care. More props for the prop wall. I might make some grenades while I'm at it just to keep you fine folks entertained.
Much like my Breath of the Wild Build Log I'll be posting updates as I go and linking parts of the build to the first post for ease of jumping through for the folks that just are after the juicy bits of information about specifics and not all the memes that inevitably pop up when the fine folks of this forum eventually roll in.
The time frame for completion of the build will likely be similar to my other ones, aim to finish the core of it in two to three months, do extras and add on goodies at the end and then let the glamour pics roll in after the maiden voyage at a convention.
Buckle up kiddos, you're in for a ride.
Helmet - CQB [Complete?]
Modelling
- 13 hours
Printing - 10.5 days
Sanding/Filling/Surface Finishing
- 13 hours
Painting
- 4 hours
VacFormer Update - 2 hours
Visor Buck Build - 2 hours
Visor
- 1 hour
Different Visor Tests - 8 hours
Torso - Mk.V [Complete]
Building
- 23 hours
Modelling - 2.5 hours
Printing - 18 hours
Painting - 2 hours
Electronics - 4 hours
Shoulders/Biceps - Genadier(L) Recon(R) [Complete]
Building - 7 hours
Modelling - 1 hour
Painting - 1 hour
Electronics - 0.5 hours
Gauntlets - Tactical [Complete]
Building - 8 hours
Painting - 1 hour
Modelling
- 2 hours
Printing - 10 hours
Surface Finishing - 2 hours
Painting - 2 hours
Electronics - 1 hour
Thighs- Mk.V [Complete]
Building
-9 hours
Painting - 1 hour
Electronics - 0.5 hours
Shins/Boots- Mk.V [Adjusting]
Building
- 16 hours
Painting - 2 hours
Under Suit - [Complete]
Patterning
- 3 hours
Sewing - 8 hours
M45 Tactical Shotgun [Complete]
Modelling
- 12.5 hours
Printing - 147 hours
Sanding/Filling/Suface Finishing/Electronics
- 18 hours
Painting -3 hours
Electronics - 1 hour
M6G Personal Defense Weapon System [On Display Wall]
Printing - 18 hours
Sanding/Filling/Surface Finishing - 3 hours
Painting - 1 hour
Type-2 Energy Weapon [Patterned]
Patterning
- 2 hours
Combat Knife [Sleeping]
Modelling - 2 hours
Printing - 8 hours
Surface Finishing - 3 hours
Painting - 1.5 hours
Armour Ability [Complete]
Modelling - 2 hours
Printing -21 hours
Surface Finishing - 2.5 hours
Electronics/Code - 3 hours
Painting - 2 hours
Materials Consumed
10mm EVA Foam - 15 2'x2' mats
6mm EVA Foam - 1 8'x3' roll
2mm EVA Foam - 4 11"x17" sheets
BSI InstaSet CA Glue - 4 bottles
LePage Heavy Duty Contact Cement - 1 can
Hot Glue - 120 sticks
eSun PLA+ - ~6 1kg spools
Sharpies - 5
DupliColor Heavy Body Filler Primer - 2 cans
Leak Seal Black - 3 cans
Rustoleum 2X Canyon Black - 2 can
P3 Black Spray Primer - 1 can
Rustoleum 2X Canyon Espresso - 2 cans
XTC3D -
Bondo Body Filler
Bondo Spot Putty
LePage 5 Minute Epoxy - 2 syringes
3M Duct Tape - 2 rolls
Press and Seal - 1 roll
Under Armor long sleeve shirt
Women's capri biking pants
Marine Vinyl Black - 1 meter
Marine Vinyl Dark Gray - 1 meter
4 way stretch Polyester - 3 meters
Sports jersey fabric - 2 meters
Laundry hamper mesh fabric - 1 meter
1500m Serger thread cones - 4 cones
Non-roll elastic tape - 1 meter
1/2" nylon webbing - 2 meters
22 AWG Solid Core Wire - 2 25' spools
12 pixel NeoPixel Ring
Adafruit Gemma
1 USB charger cord
Perfboard
Tools Purchased
Tevo Tornado
Brother 1034D Serger
TurboCharizard POST #1000
Last edited: