Been a very long time since I posted anything, but work has me tied up a lot...Shouldn't complain as it pays for me to make stuff.
Anyway thought I'd post up an update of my Mk VI armour.
Here it is with it's first coat of paint on. <small hand guards too> and no under suit only my nice comfy bikers under armour. Didn't look to bad but the harness system needed tweaks in a big way as the chest slumped down and made the whole armour look squished.
Now for the updates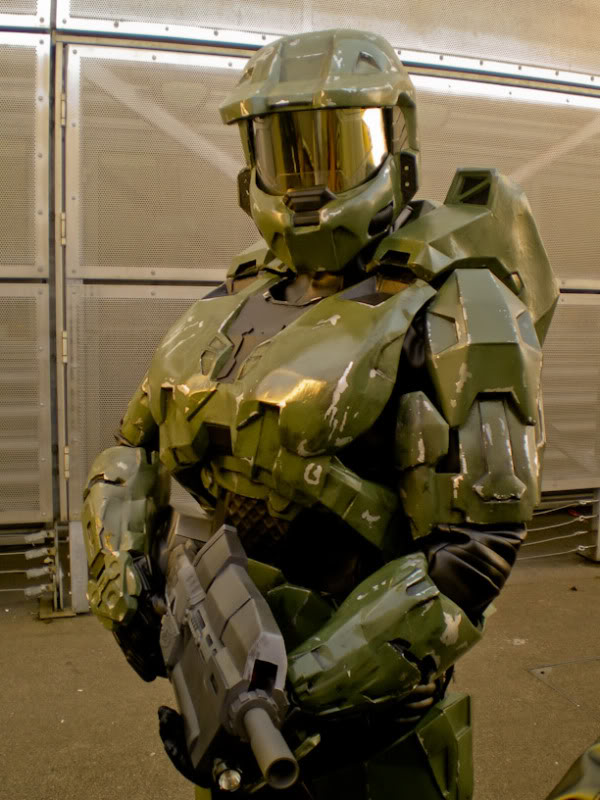 A better <I hate on camera flash though> view of the under suit.
The under suit turned out really well I think, but tends to bunch up around the knees, So will be adding stirrups to the legs to keep them riding up, and cutting out the insides of the thighs and replacing with flexible sections mean i actually could walk without much of a problem, even managed to go up and down three flights of stairs in it. Harness system me and my other half worked out was on the nose.
Previously the bicep armour would flop forward but we managed to figure out how to keep it from doing so
Last couple of pics were done by a good friend of mine to show the suit off properly. I'm happy with it, but still looking at improvements.
Oh and I know the AR is of the Reach variety but I'm trying to build the armour now and it's taking forever.