Many of us with computers have LCD screens which we just use for well...computers....but then some of us want our game systems to work and play high def on our TV's, dont wanna spend 400-600 dollars on a decent sized LCD tv? Dont have to.
If you have desk space where your PC is, you are in luck.
Theres only 1 thing you need to purchase.
Xbox360 vga cables.
The cables cost 29.99 and will give you high definition from 480p, 720p and 1080i.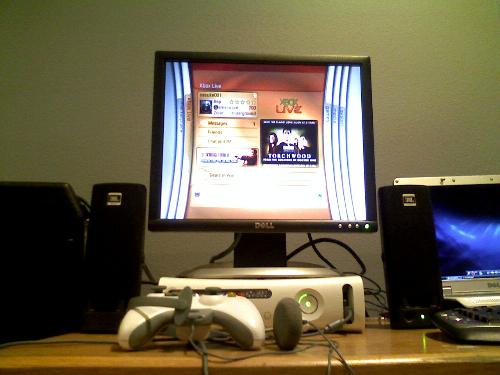 Place your xbox360 on your computer desk where you will position it and plug in the cables from the 360 to the LCD screen, make sure you have a decent sound system which will accept red and white composite cables or else you will not have sound, if you dont have good speakers, your in luck, the package also comes with a 2RCA to 3.5mm Headphone jack for you to use with whatever you currently have, it converts the red and white cables into 1 jack so you can use it with your current LCD screen with built in speakers, or current speaker system.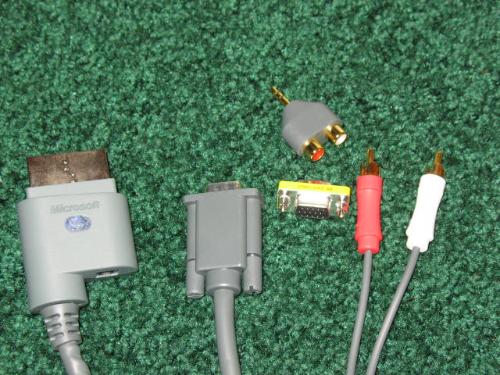 From here you can play your favorite xbox360 games as if you were PC gaming, sit in a comfy office chair, lean back, and play in high definition.
The only disadvantages to this method is you get HD picture, but not HD sound, and the fact your using a PC lcd screen which is always smaller than the fancy big screens you would use for all your entertainment.
But for those who dont mind sitting up close, you can get good high definition without needing to buy a HD TV.
DEMO of what this can do: