Okay, been a while. I made an ammo counter way back (
waaay back
) and promised to post source and schematics. Sorry, but I never did. So I'm here now to correct this, especially since the new forums is so new and shiny and different.
Development pictures:
LED Displays
,
Glowing Display
,
Development Board
and
Development Board
, Vid:
The schematics: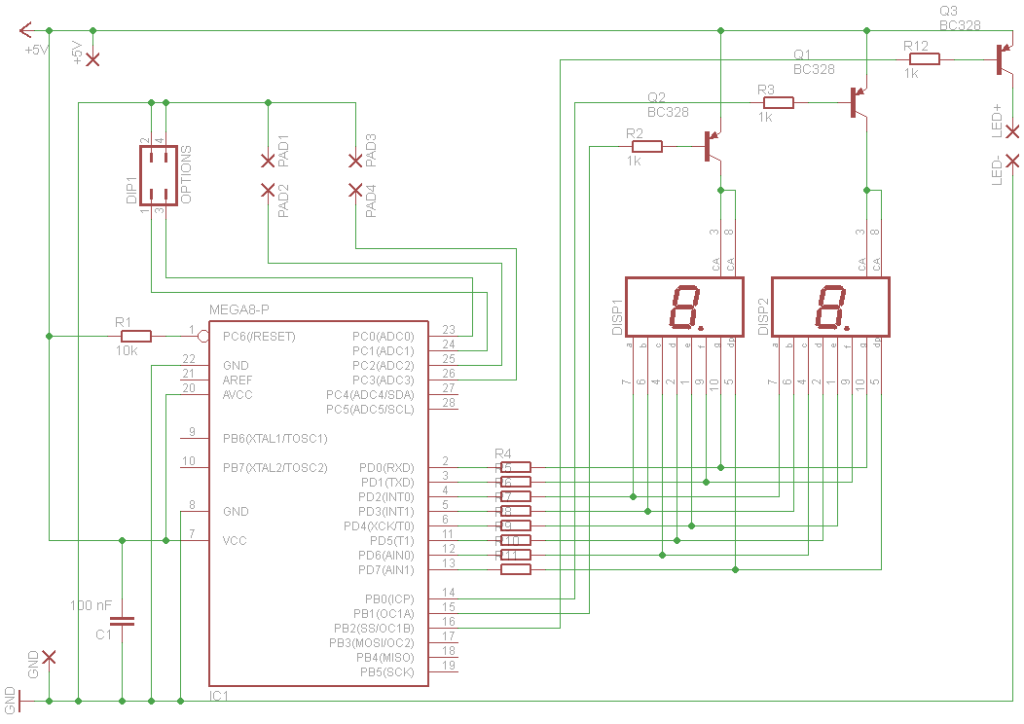 Notice that the LED segments are common anode, the Pads 1-4 are actually the fire and reload triggers respectively, LED is muzzle flash and DIP controls which rifle is selected in the firmware/software.
I'm cleaning up the source code as we speak. I may be able to help some people out with parts, but I'd be surprised if someone else hadn't filled this void (I know Goku/Gokussj5okazu was making kits, good man, but it's 2010 after all).
btw, how's everyone doing? comments and questions are - as always - very welcome.
Last edited by a moderator: