I
FINALLY
feel confident enough in my abilities to start a Spartan Build. I'll be attempting to make my Spartan-III from Halo: Reach. This armor set is special to me since Reach was the first Halo game I truly felt like it was me in game, instead of playing as the BAMF Master Chief. Its also the game where I started getting heavy into online play, which further enhanced my immersion as my character. The goal is as follows:
(Pic of me from the now-defunct Bungie Reach site)
- CQB Helmet
- Standard Mk 5 base
- UA/Multi-threat Chest Addition
- Recon Right Shoulder; CQC Left Shoulder
- GUNGNIR Knees
- Soft parts made from EVA foam, but that'll be one of the last things I do.
I'm planning on using mainly 3D printing with PLA+ with fiberglass reinforcing. I'm currently using the Noble 6 files created by
MoeSizzlac
from the index, and the Reach CQB Helmet from
TurboCharizard
's Etsy page. (I'll take this moment to say that I appreciate all your contributions to this club. Without you two, my Spartan journey probably would have never started. You guys are inspirations.)
While getting materials together, I put together my load out. I just got my Nerf Assault Rifle in, and earlier this week I printed a Sidekick pistol. I'll definitely be adding more details to each, as well as magnets if I can figure it out.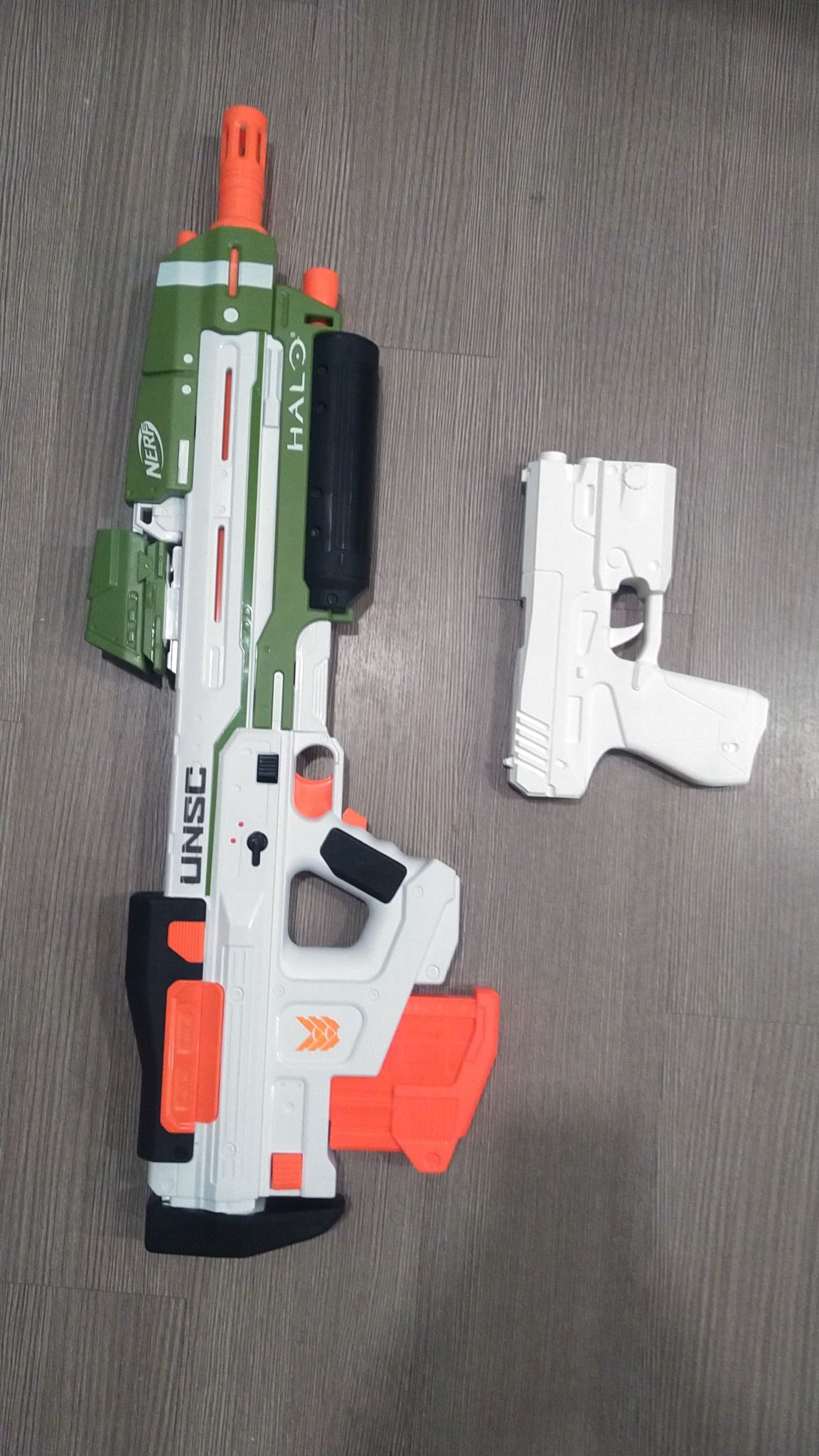 For the armor, I started with the hand plates, since 1. they're the smallest pieces I believe, and 2. I wanted to get used to using PLA+, only ever using regular PLA up until this point. They came out clean with no issues.
So now I'm starting with the helmet. I told myself long ago that if I can make the helmet to my liking, I'll feel confident with the rest of the build. First piece of many, stay tuned!