Hello everybody.
This will be a progress thread of my two-month EVA foam armour project which had a deadline of December 22th of this year. I already bit the bullet and go for the more "traditional" EVA foam armour that everyone was raving about and already I already hit a stumbling block.
I made the codpiece today as it has the least parts to work and serve as a good starting point and here's the screenshot of the Pepakura software:
I am using the Robogenisis pepakura adapted for foam I found online and it is based on Pre-Halo 4 Mark VI design.
And the actual pieces that I had cut out from a piece of foam.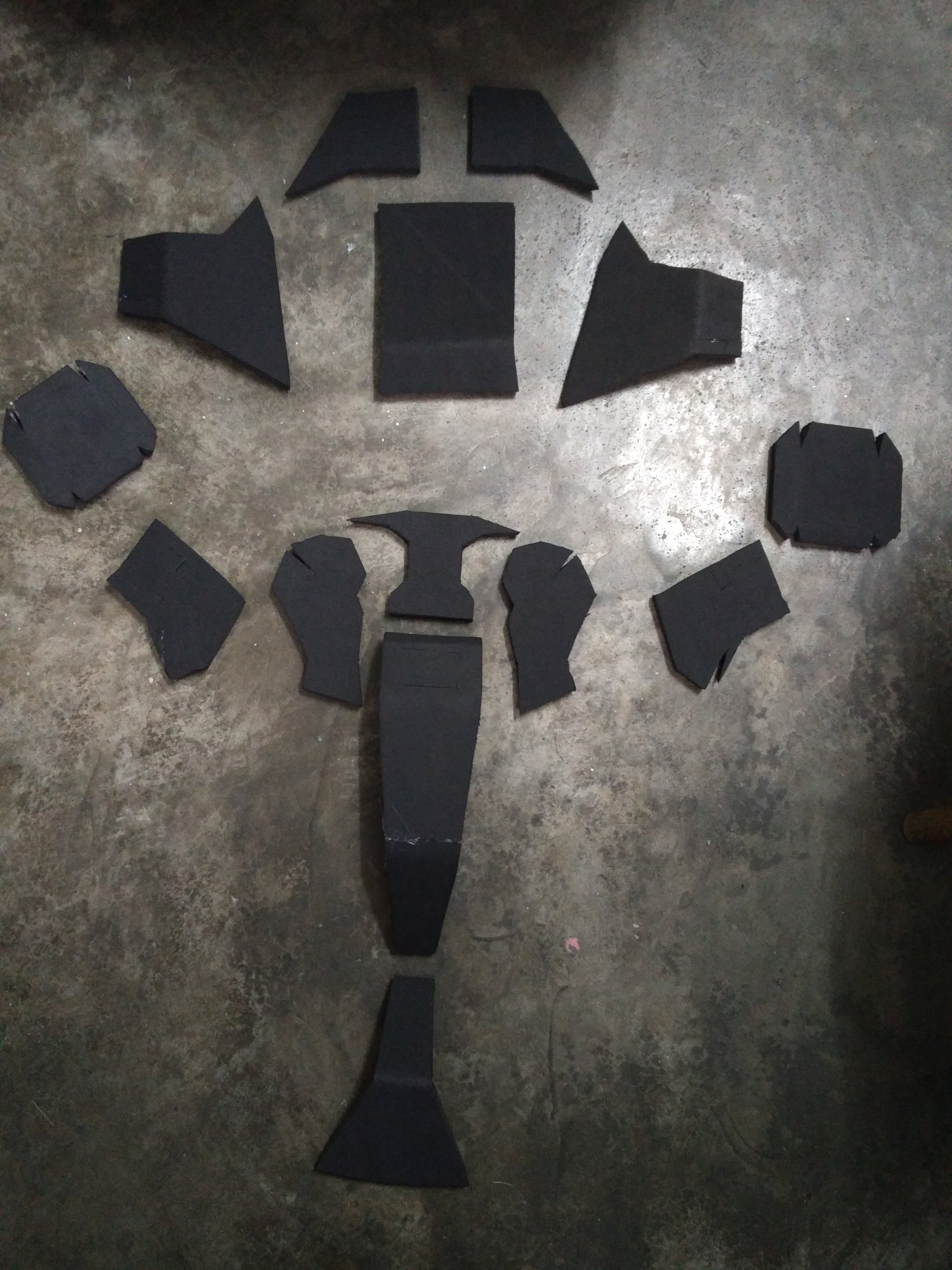 I tried look up some tutorials on YouTube and on the site but its not clear how to interpret the graphics in the Pepakura software and the actual pieces.
While I understood that fold lines on the Pepakura pieces but I never get how to connect the seemingly flat pieces into a 3D shape like in the software. The software has a lot of different shadings in several angles which confused me, do I need to make these folds as well?
For example, in the circled area from the screenshot, I can't understand or take the risk (failed earlier in the day) to actually connect the piece to the flat pieces show below.
A lot of help is greatly appreciated.