New Member
Southern Regiment
Hi everyone, my name's Ashley and this is my first Halo 4. I've built Dare (but painted it purple instead of blue) and Kat in the past.
So we'll dive right into it.
The files I'm using can be found on my husband's
ODST
build page in the 2nd post. The Venator pieces will be foam but the helmet is pepakura.
This is the only pic I have of the first helmet I made. In the pic he is holding the horn because at first he added to his build thread but I wanted my own now. It ended up being waaaaaay too large so we scrapped it.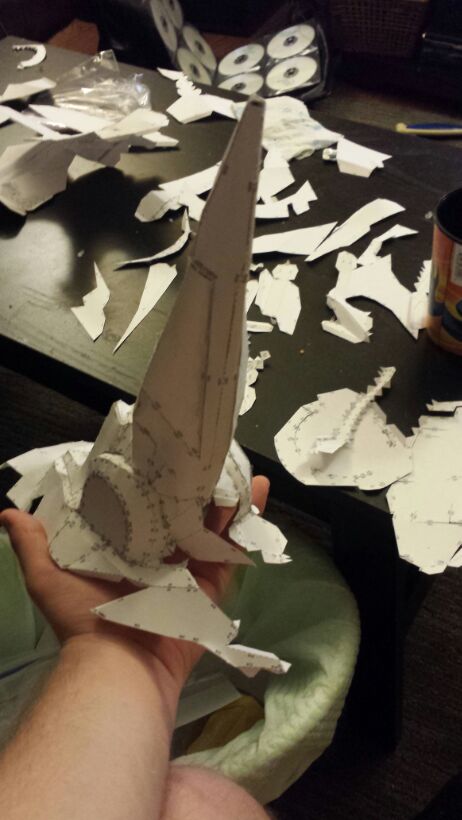 I know, it's only the start but hey, here it is lol
The 2nd helmet (which is the file you will find in his thread) was way better but just slightly too small.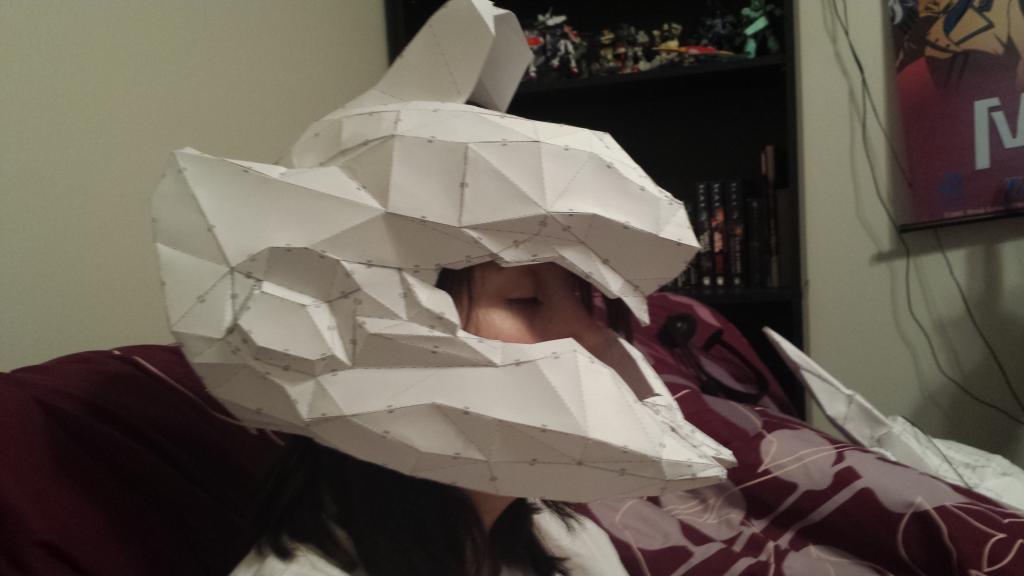 I've cut out and started building the new helmet and it looks like 3rd time's the charm!
Hope you all enjoy it!