Active Member
Southwest Regiment
I have accumulated enough pictures to start my "work in progress" thread. My goal is to complete this project before I get out of college. Constructive criticism is much appreciated and wanted.
If any links break PM me and I will fix them! Threads with broken pics are a major pet peeve!!
This is my first time working with Pepakura, fiberglass, bondo, and foam. I have previous experience in building however. I made a Sandtrooper last year for the 501st, which gave me a desire to make stuff! After joining the 501st I needed something else to do, since I couldn't afford to make more SW armor. I found the 405th and figured an ODST would be perfect. All pictures will be taken with my Canon Eos Rebel, so quality should not be an issue. Getting organized:
Progress Report
Latest: February 21, 2018
​
So much blue!! It's getting there
Print - Pep - Seal - Harden/Smooth - Paint - Finalize - DONE
Armor;
Helmet
: DONE
Chest Core
Foam: DONE
Chest Assets
: DONE
Shoulder
Foam: Attempt 2, Paint
Gauntlets
: DONE
Hips, Fanny Pack, Belt
: DONE
Thighs
Foam/Pep: Cutting/Contructing
Shins
: No Progress
Boots
: No Progress
Equipment;
Sniper Goggles
: Attempt 2, DONE
Flashbang
PVC: Painting
Weapons;
M6C SOCOM
: Requires repaint
M7S
: DONE
Tribute where it is due!
Hugh
: Helmet, Sniper Goggles, Chest Assets, Chest Core, Hips, Fanny Pack, Thigh
Rhinoc
foam templates: Hips, Thighs, Shoulder
Kirrou
: Shoulder
RalPartha
: Sniper Shoulder add-on
Crackhead09
: Gauntlet Detail
Much thanks. This could not have been done without your awesome work.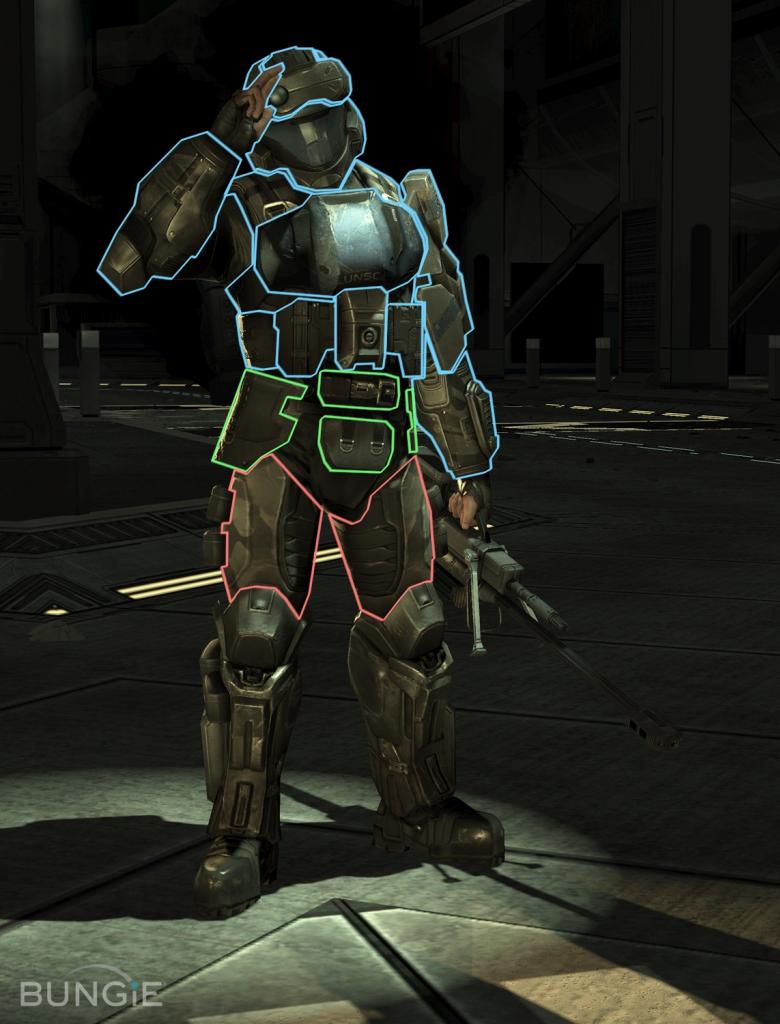 Last edited: