RXO
Southern Regiment
405th Regiment Officer
Our local fire team,
Fire Team Poseidon
, were exhibitors at the first year of Quest Con in Mobile, Alabama. We where to team up with the ODST Drop Pod experience, but due to unforeseen circumstances they where unable to appear. Which just gave us a much larger space to play with.
Asgardianhammer
was gracious enough to allow us to borrow the 405th Recruitment Booth he had made, which added a proper UNSC feel to everything.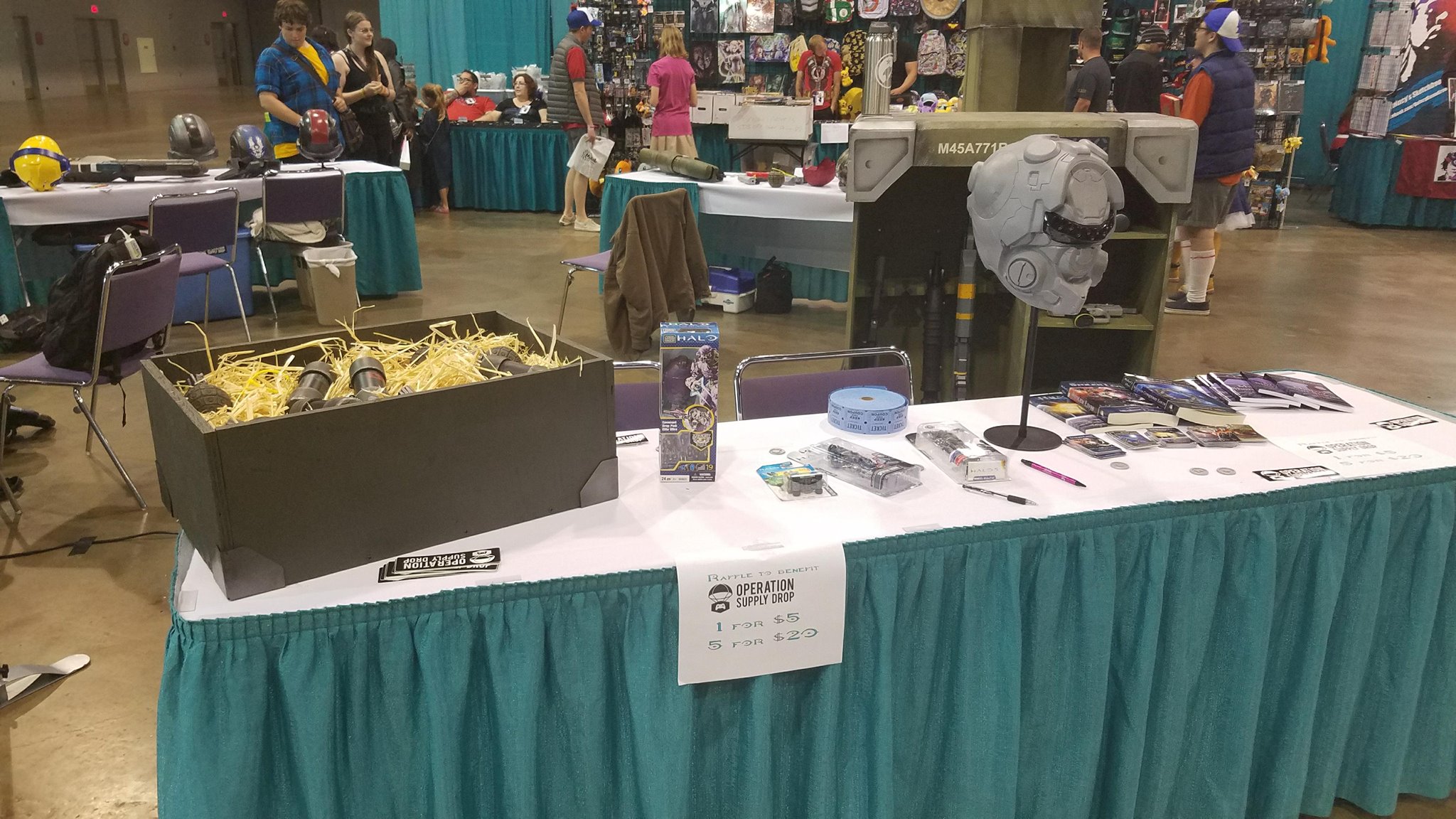 We wanted to begin adding a level of meaning and purpose to our group, so we teamed up with Operation Supply Drop to raffle off some Halo swag and raise money for this great cause. To give you some back ground, Operation Supply Drop is a veteran run charity that works to send electronic entertainment to our troops deployed to forward positions over seas. I like to make the analogue that we cosplay a video game military that is sending video games to our military.
We even had vendors, who heard of what we were doing, donate mechandize, so we were not short prizes to give away. A big thanks goes to author
Michael J. Allen
and
R. Kyle Hannah
and
Underground FX Lab
for their donations.
The team drew enough attention to even get interviewed by
SciFiciton.com
towards the close of the con. Not to mention several celebrties. We had the Power Rangers along with
John Anderson
from Guradians of the Galaxy 2 kind of flipping out over us.
All told, it was a positive event with several people showing high interest in joining and doing Halo armor. We were able to raise over $400 for Operation Supply Drop, and have opened doors for other events. Next con we're setting up is Emerald Coast Con.

Last edited: