So I've finally reached a sort of lull in my construction. Business is ok, I have enough money to pay my bills, and I don't really have any cons that I want to have something awesome done for coming up anytime soon
Except one thing:
On October 25th Halo 5 comes out (obviously) so I'd like to overhaul my armor in time for it. At this point it'll basically be a complete rebuild from the ground up, with almost everything being scrapped and rebuilt.
Here's my existing armor: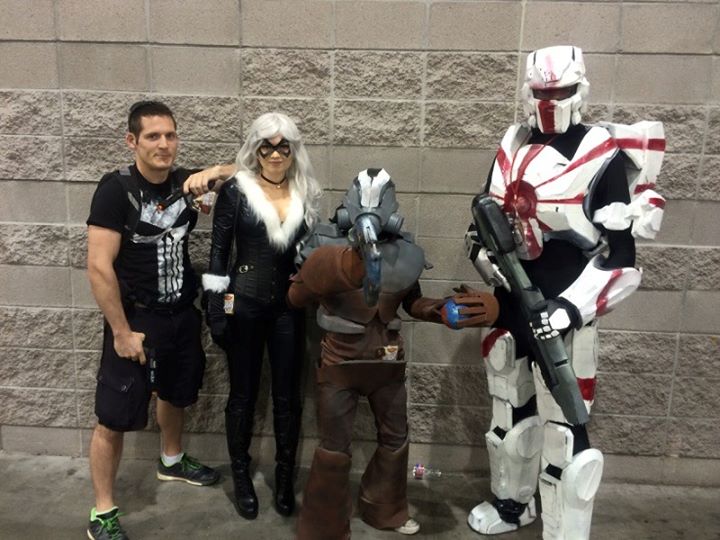 The plan is to replace the robot arm with a new custom one that draws inspiration from the reach bionic arm but has a more Halo 4 flair and complexity. The legs will be replaced with Bulk legs (which will hopefully have mag storage in the thighs), the undersuit will be completely remade, and the helmet will be replaced as well.
The starting point, then, is small, with the helmet. Got the superstructure for it cut today:
It's going to be GUNGNIR, but with a bit of a twist. Also the entire faceplate will hopefully be one way transparent.