Division PR, RXO and BCO
Division Staff
Canadian Regiment
405th Regiment Officer
Delta
Some fans play Halo, some fans live it and through November we're doing both in support of the Extra Life charity in support of children's hospitals!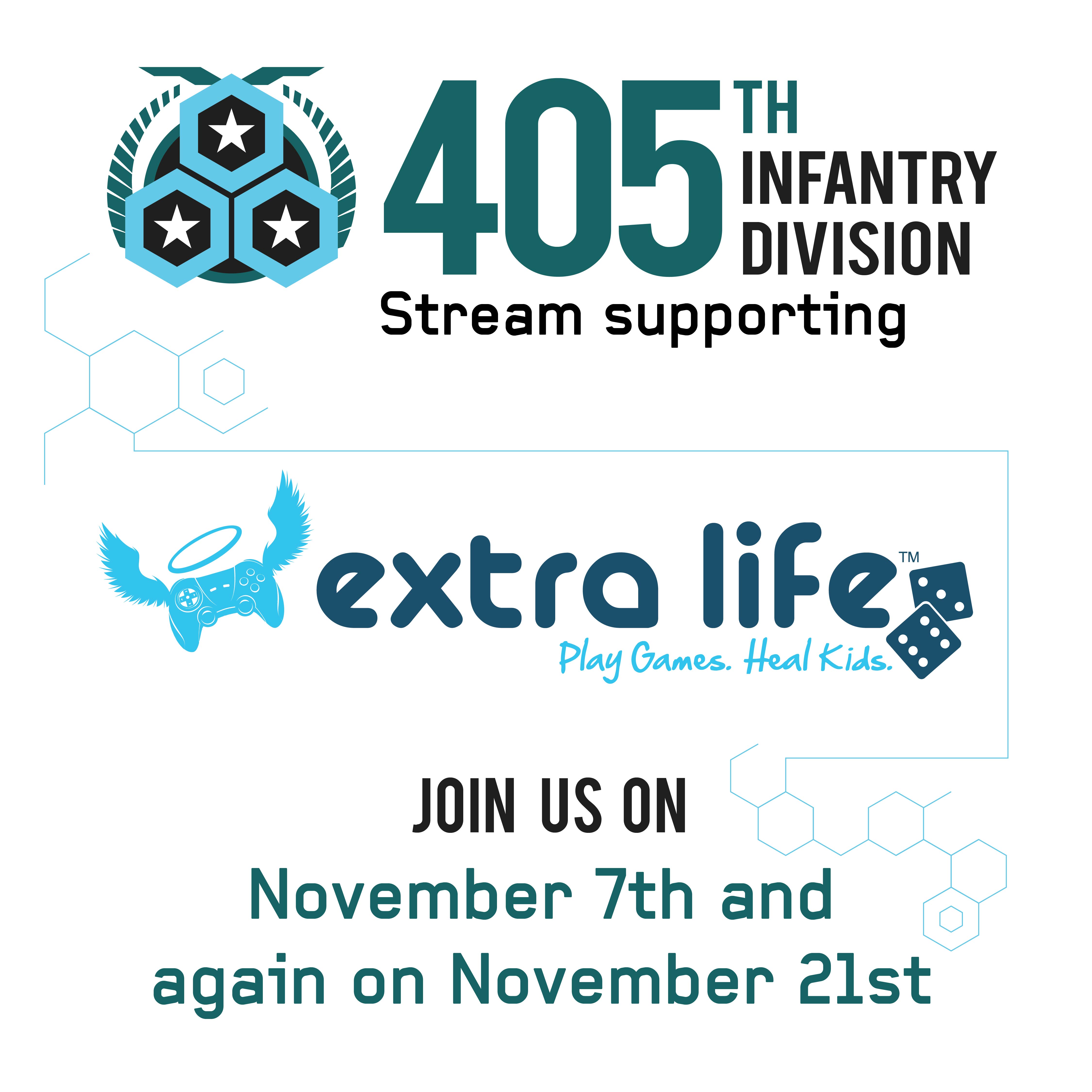 Our chosen hospital for the 405th Infantry Division is the Renown Children's Hospital in Nevada as a thank you to Art for hosting and managing the 405th forums that we call home. If you'd like to donate to the cause or help spread the word that we're raising money create an Extra Life account and join our Team with the link below.
If you'd like to join in the fun and excitement of a community fundraising event we'd love to welcome everyone to join us on twitch.tv/405thhalo this weekend for a 12 hour blast including crafting tutorials, hangouts, costumed gaming and of course a LEGENDARY game night to cap it all off.
As always 405th members are more than welcome to join in the games, for this stream we'll be playing on MCC PC and controlling video and game chatter through Discord. For those unfamiliar with the Discord everything is sorted into convenient channels, the important ones for this event are #hog_game_nights and the voice channel Stream Chat. #hog_game_nights will have information such as the Steam and Windows Store names of party leaders and the current game modes being set up. Stream Chat will be our dedicated stream channel with players sharing their screens for sake of switching on our stream, if you'd still like to play with the group but do not want your voice or screen shared MCC Party will be available. To access this voice channel please make sure you include your name on the sign up sheet (linked Google sheet) and join the Discord with a name matching that of your forum account.
Discord Link
Check out the 405th Infantry Division community on Discord - hang out with 895 other members and enjoy free voice and text chat.
discord.gg
Sign-up Sheet
November 21st Roster 405th Extra Life 2020 Time (PST) 8:00 AM,Open Channels Chatcast,Open Channels,Game Night (put a + postfix if Crossplay),Giveaway Donate-y Doos 1,TurboCharizard,1,ODCA,Item,Donor 9:00 AM,ODST/Reach Costumed Firefight,2,Harri51,2,Caminus_Prime,Deployment Cards,3 sets mailed by...

docs.google.com
Since this is a charity event for a
children's hospital
we're going to be strict on the PG-13 nature of the stream so everyone be on your best behaviour and stow the colourful language that's reserved for a higher rating.
If you cannot join in for November 7th we'll also be doing a longer and more content-packed stream on November 21st. If you have any suggestions of content or want to join in, make sure to let us know.
Also a huge thanks to
Rock Lobbster
,
FANGS
and
Asgardianhammer
for helping to bring all this together!
Last edited: