RMO
Australian Regiment
405th Regiment Officer
Hey all
So ill start off with quick bit about me. I am from Australia and I used to go by the name Autobot1995, I've now since changed it to CaminusPrime and I'm currently on
Youtube
and
Instagram
the latter being where i generally post regular updates
Now as the title says I've been currently working on an ODST costume that i aim to have done by Sydney Supanova in June, considering I've made a decent amount of progress i thought it would be great to start up a thread now because ill hopefully posing a number of updates over the next month. I am building using paper and fibreglass for the armour, I still have about six pieces that need to be built including the back and legs as well as the crotch plate although I've already started work fibre glassing some of the pieces including the helmet and shoulders.
**sorry for the crap quality photo's the look way worse on my pc than they do my phone, ill try to use something else in the future
Ill post some of the photos of progress below:
- Testing how the gauntlet fits
- Photos of progress building the helmet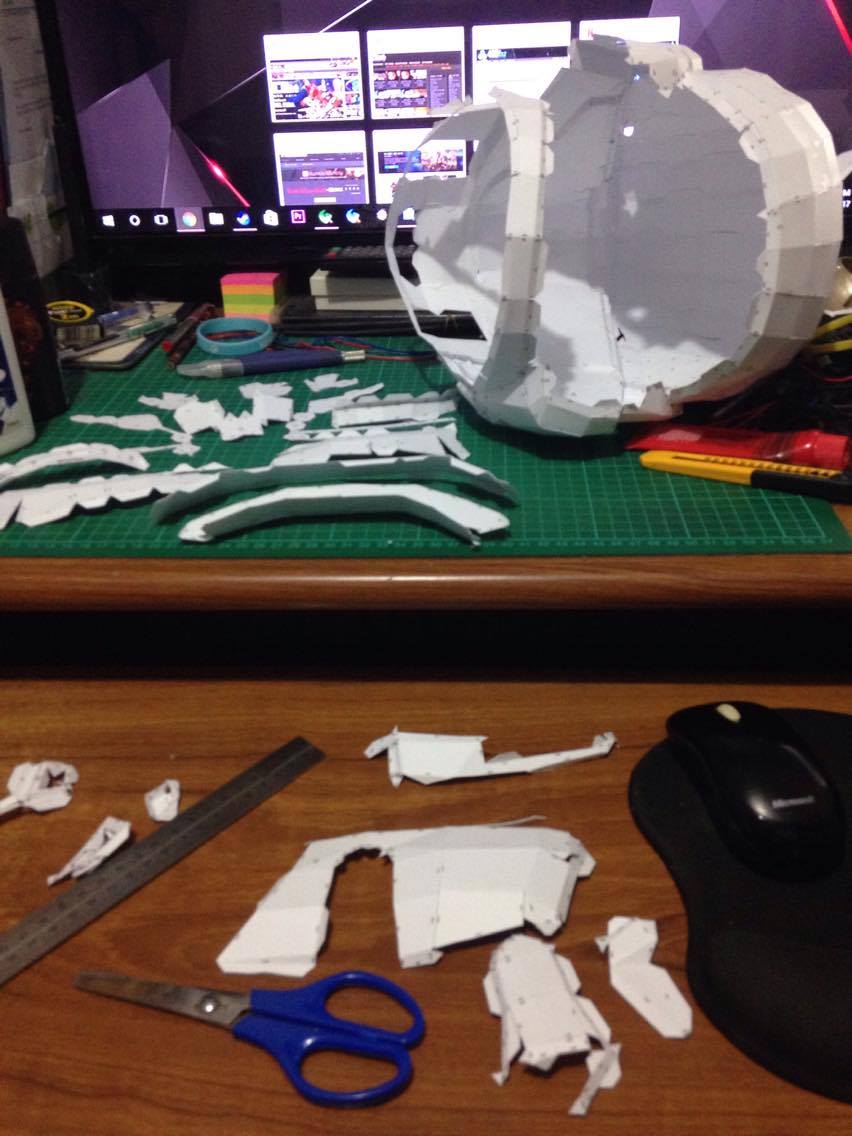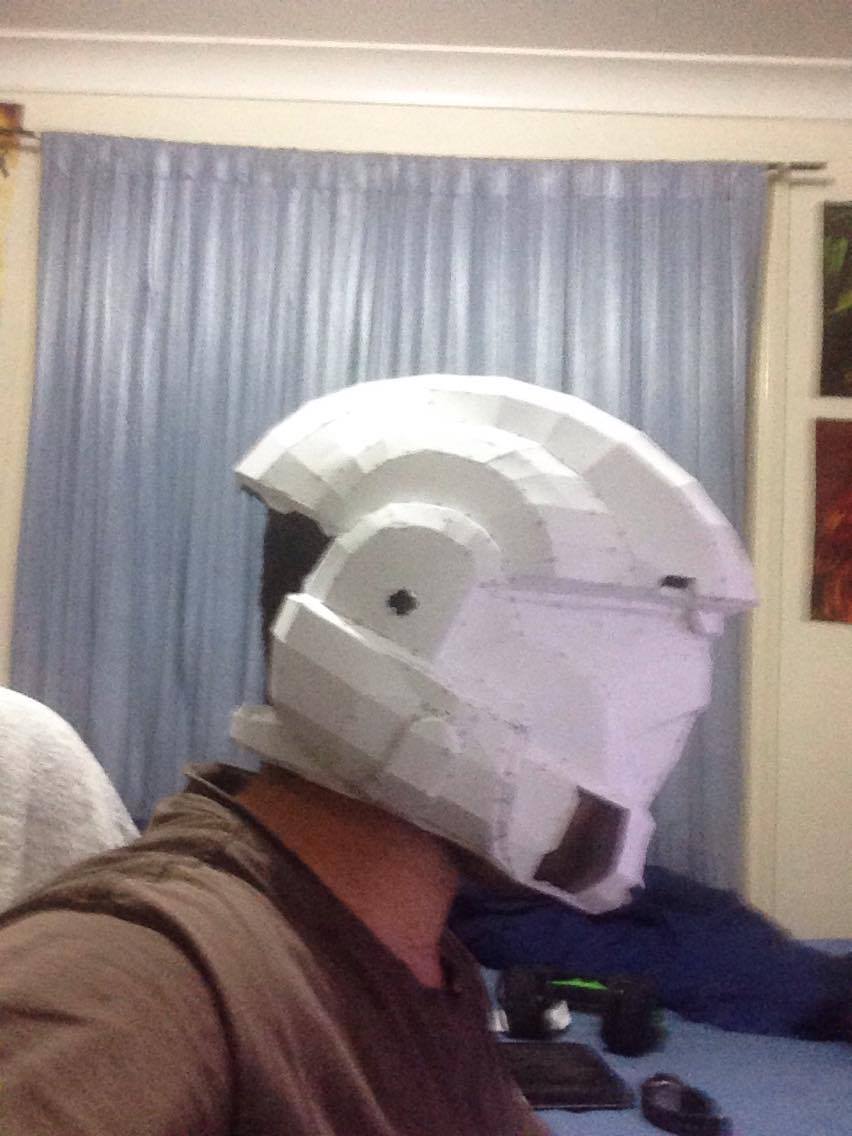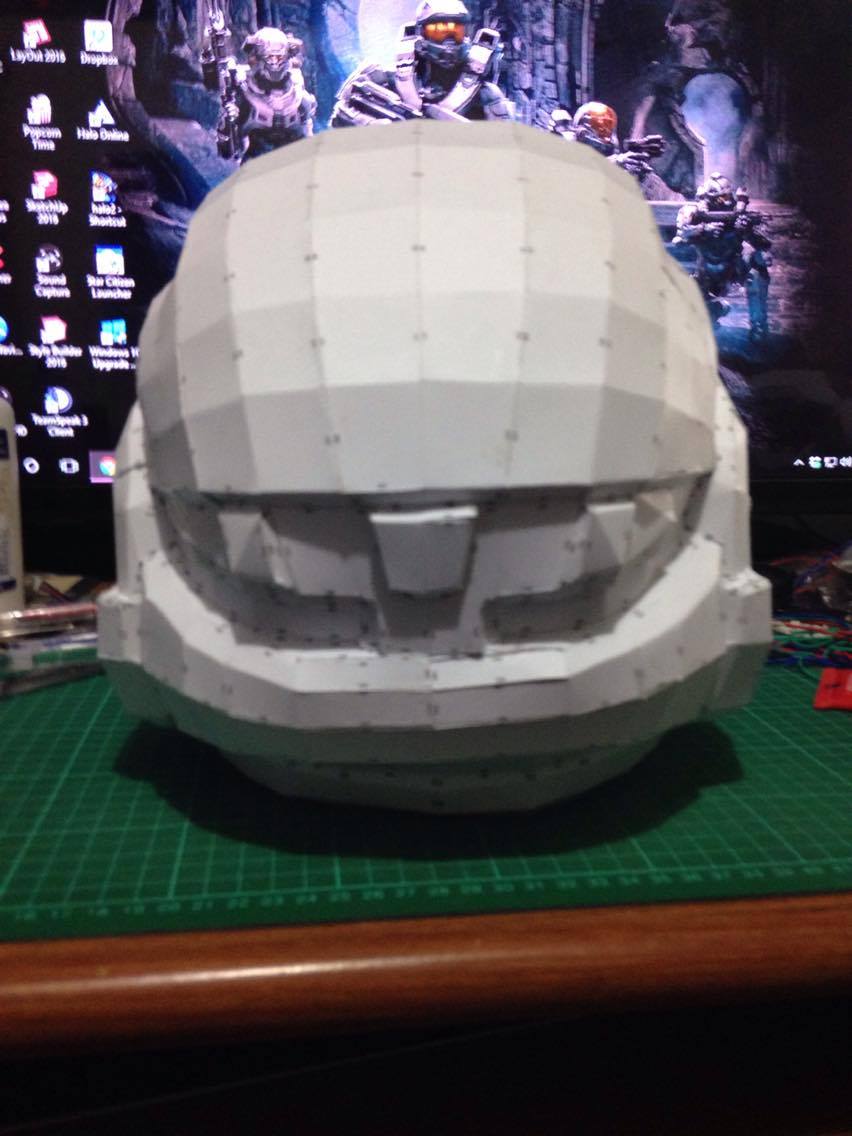 - The model I used had an attachment on the mouth (I don't know the name of it) so i needed to make these pieces to fill in those areas.
- Finished helmet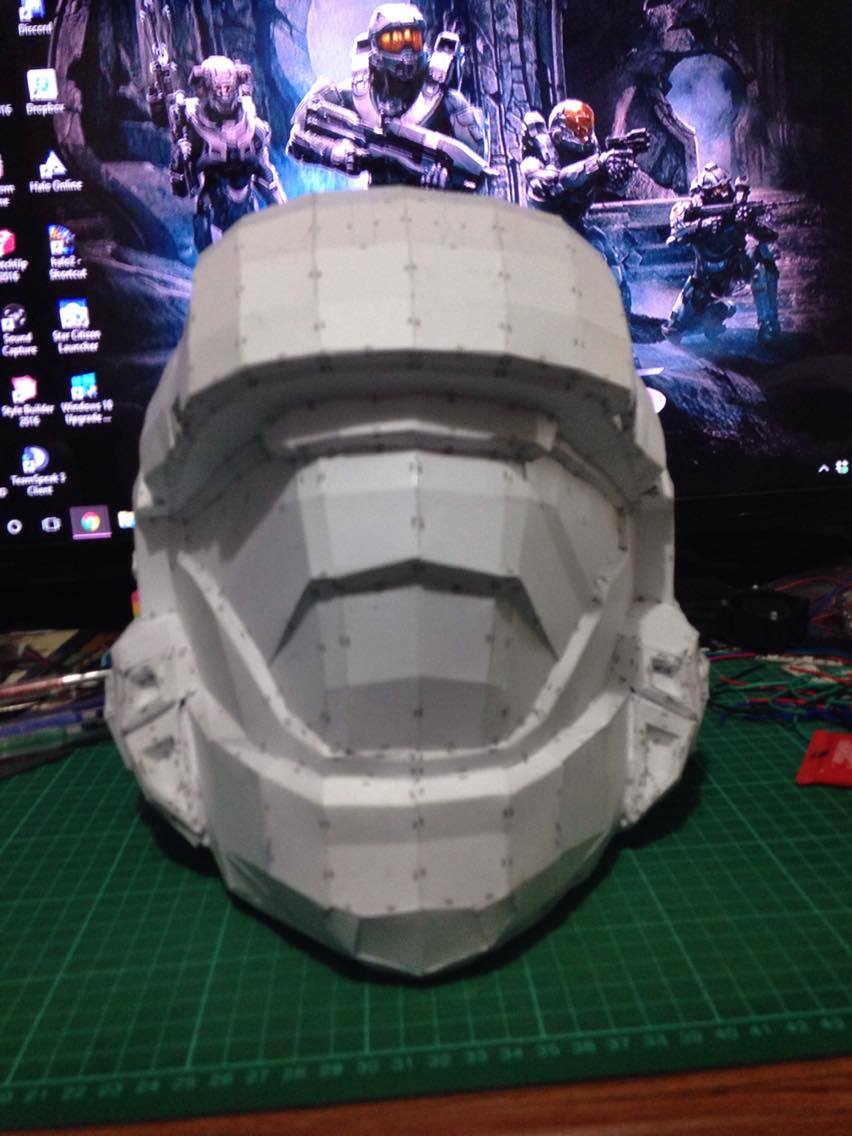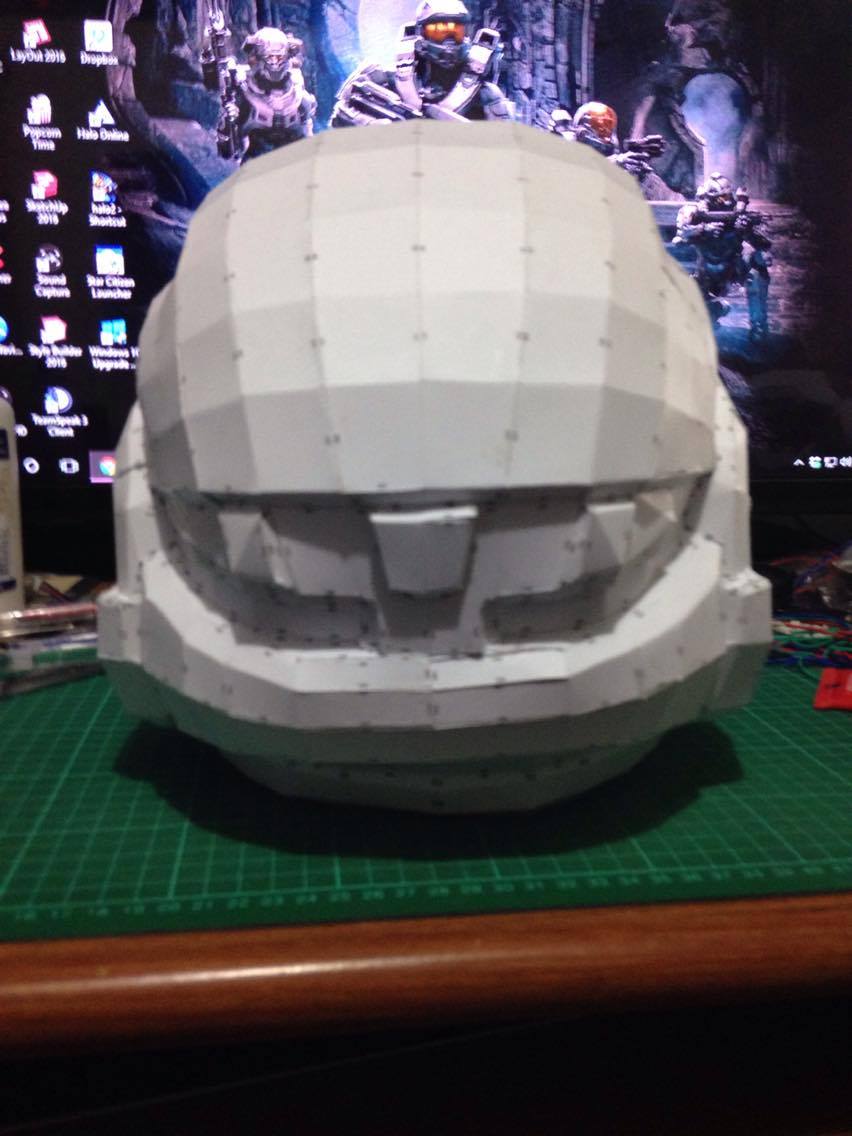 - Fits well!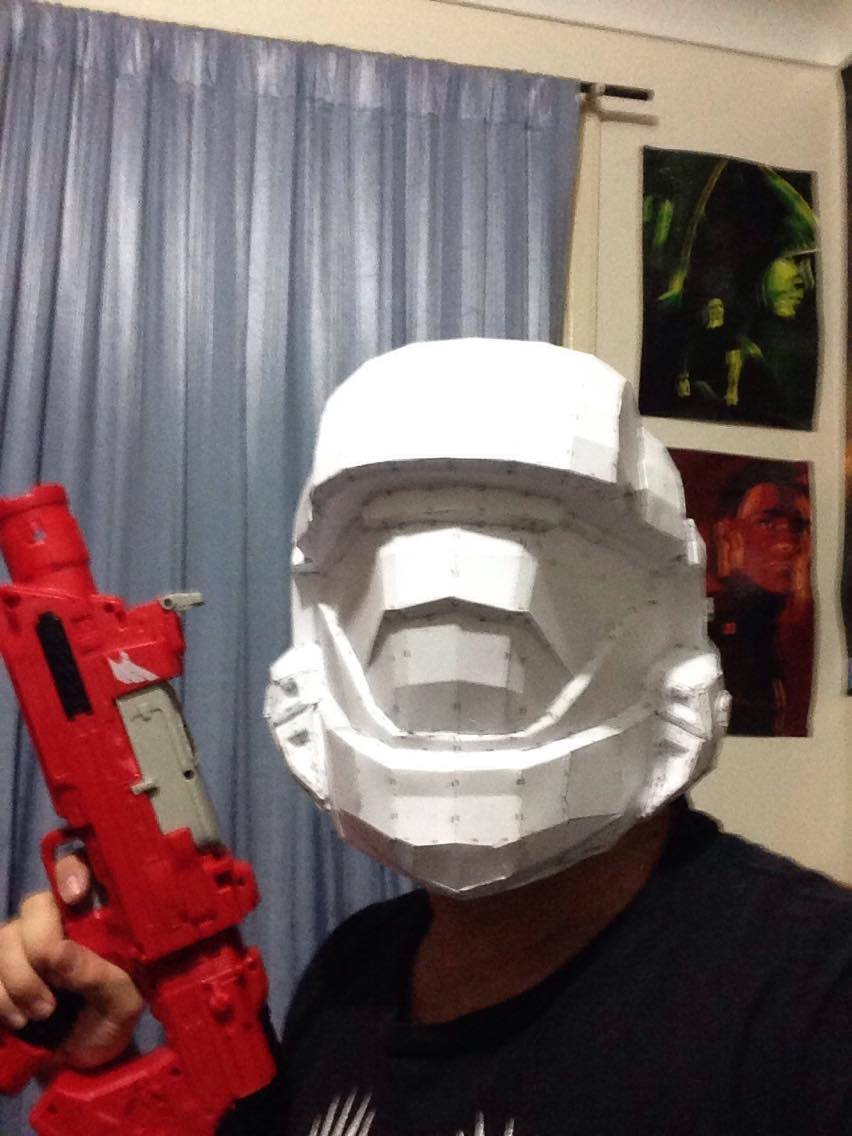 - Everything I've built all together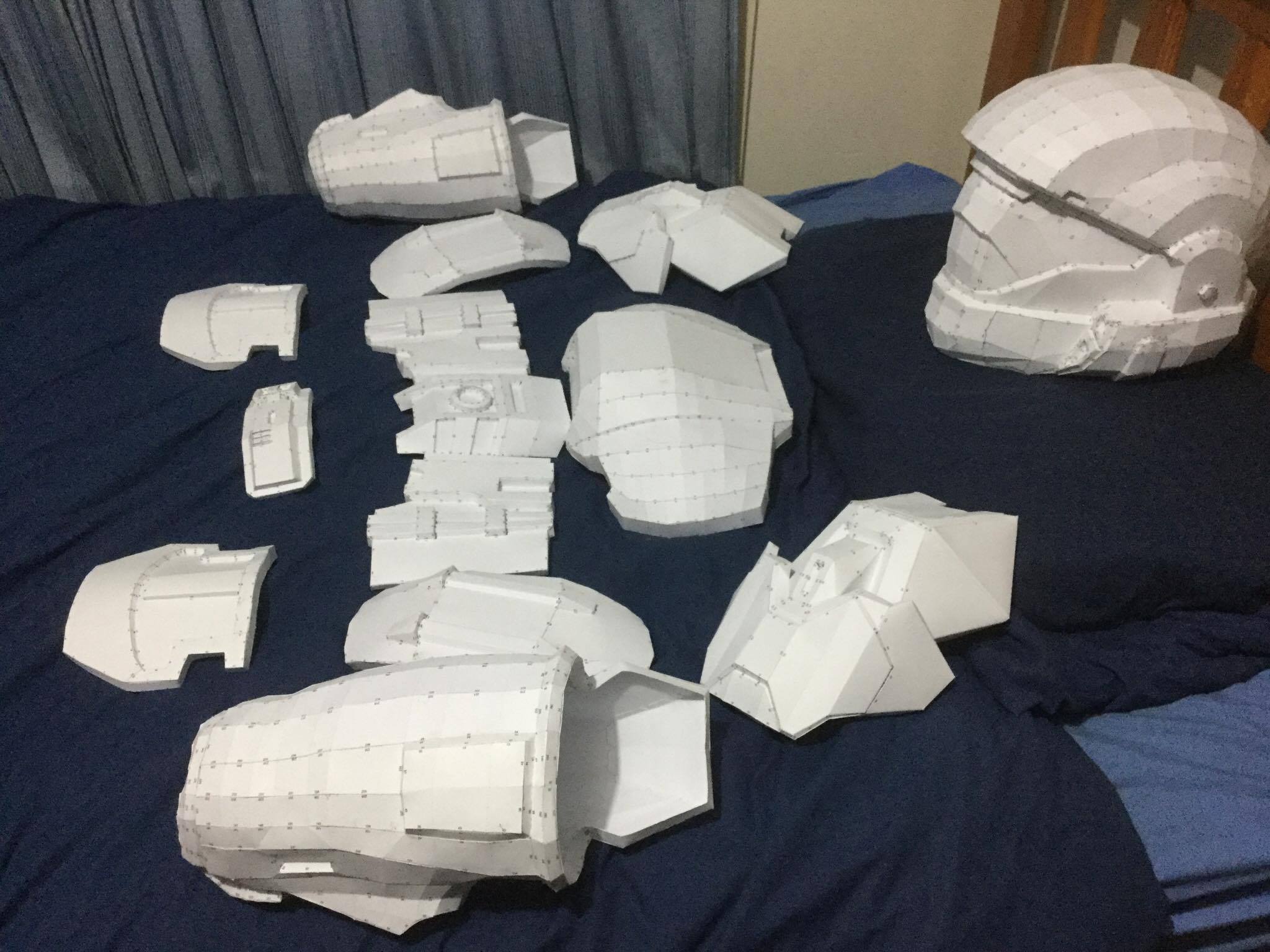 - Now these pieces have all been resin coated and glassed so far
- Marked up ready to be detailed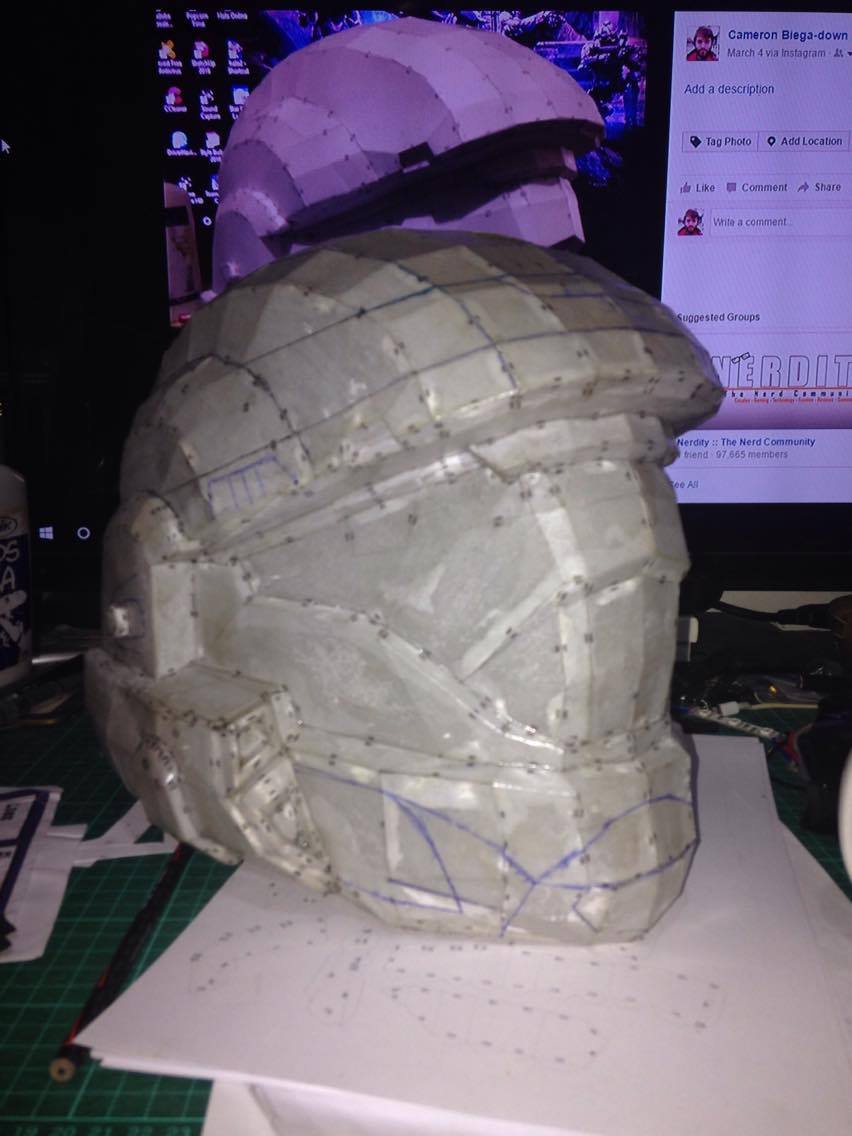 - Before and after view
So yeah that's my ODST build so far, Not much left to build and I plan on making a mould of the helmet, perhaps a few other the other pieces too. I have an extensive plans for an electrical kit that I'm working on so stay tuned for that.
On top of my ODST, i also have a Halo 5 MKVI that is very nearly complete (Could even be finished at the same time as this) as well as a planned reach build.
Over the next month I have some uni exams and work that needs to be done so that will take priority and probably the only reason i don't get this done in time for nova, which is great because nova is at the start of my six week holidays so it will definitely will be finished through that time after if not before. If it is i will totally power straight into my other two builds within those weeks!
Anyway, thanks for checking out my build and any progress i may i shall keep it posted here!