Little by little, I've been attempting to make the plasma sword since last year (having a kid puts projects like this off a bit
)
ANYwho - Here's what I did and the problems I'm facing - Any advice would be greatly appreciated....
(I hope the photobucket pics come across for everyone)
The plan: 2 pieces of clear plexi sandwiching an inner sheet of UV-blue refractive plexi. This lit up by two 3" CCFL tubes in by the handle and EL wire around the circumference.
(The thought was that the light would bounce around inside it)
Part 1:
First I created an image of the sword which is as accurate of a depiction as I could from the Halo 2 manual. It contains marked areas where a significant change is made in the contour of the circumference of the sword.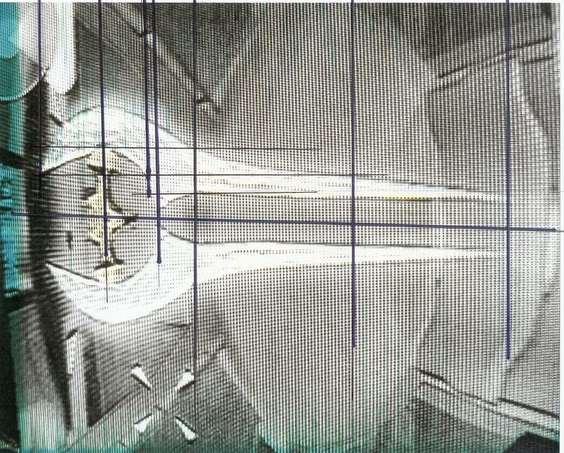 Using a laptop with a connected projector/Display unit, I projected an image onto a large sheet of paper and traced the outline of a single (upper) segment of the blade. From this tracing I cut out the template to use on the plexiglass. (*Note: The blue on the plexi is just a procetive sticker-like covering - it peals right off to show the clear.)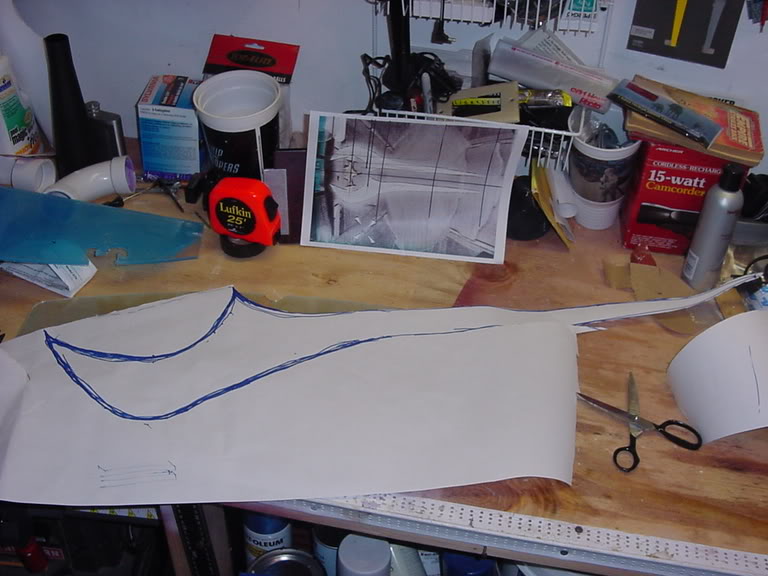 Here you see the template on the plexi, before any cuts are made.
I am temporarily leaving the 'base' of the blades (where the handle goes) as a straight cut, until I create the handle, and confirm how it will be attached.
I also noticed that I will be able to cut 2 blades from a single sheet of plexi that I picked up.
Using a RotoZip tool I cut through the .25" plexi roughly around the traced pattern.
I then sanded the edges to the correct proportions.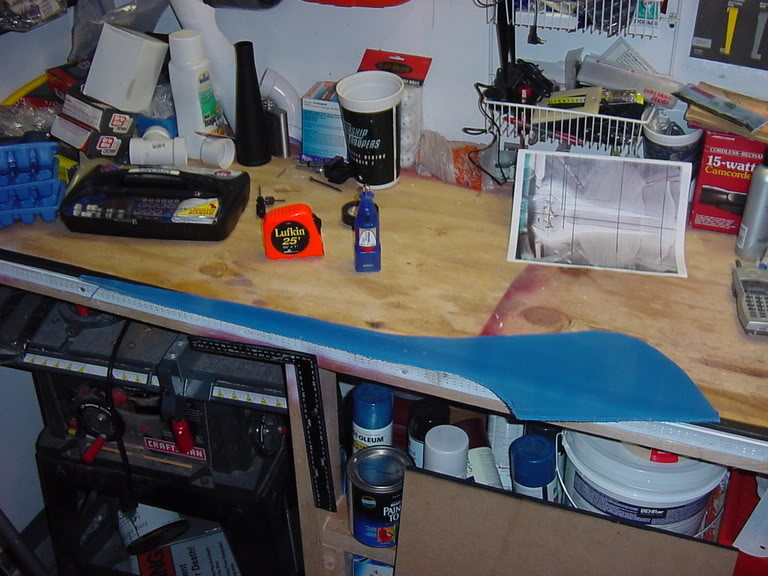 I then used a butane torch to get the edges a glass-like finish