Well-Known Member
Midwest Regiment
I've been a 405th member for about 12 years, but I've never had anything to show for it. Until now. For more than a decade, I've always wanted to be an ODST. My hangups were money, time, tools and patience. I fell out of the propmaking/cosplaying community in pursuit of other hobbies and interests. I went to college for a few years before dropping out and enlisting, I finished my term of service to focus on my civilian career development, I got married and bought a house with enough space to start building. I already had the
helmet that I commissioned from Brian Johnson at Stony Props
, so it was time to get to work.
The build took about three months, and if it looks rushed, that's because it is. I stayed up until 4 this morning doing as much as I could, got some sleep, and finally finished it just before heading to Comicon here in KC. Here are the photos from today's event:
A little test fit with everything said and done. I decided against bringing the Battle Rifle, since people might think it looks a little too real, and it was a bit of a hike from the parking garage to the convention center. Didn't want to freak anyone out. I also ditched the Ka-Bar and whipped up a quick foam handle to hold its place.
This was the only other Halo cosplayer I saw.
I also met the dudes from Super Trooper! They must not get many fans, because they were confused and reluctant when I asked to take a photo with them.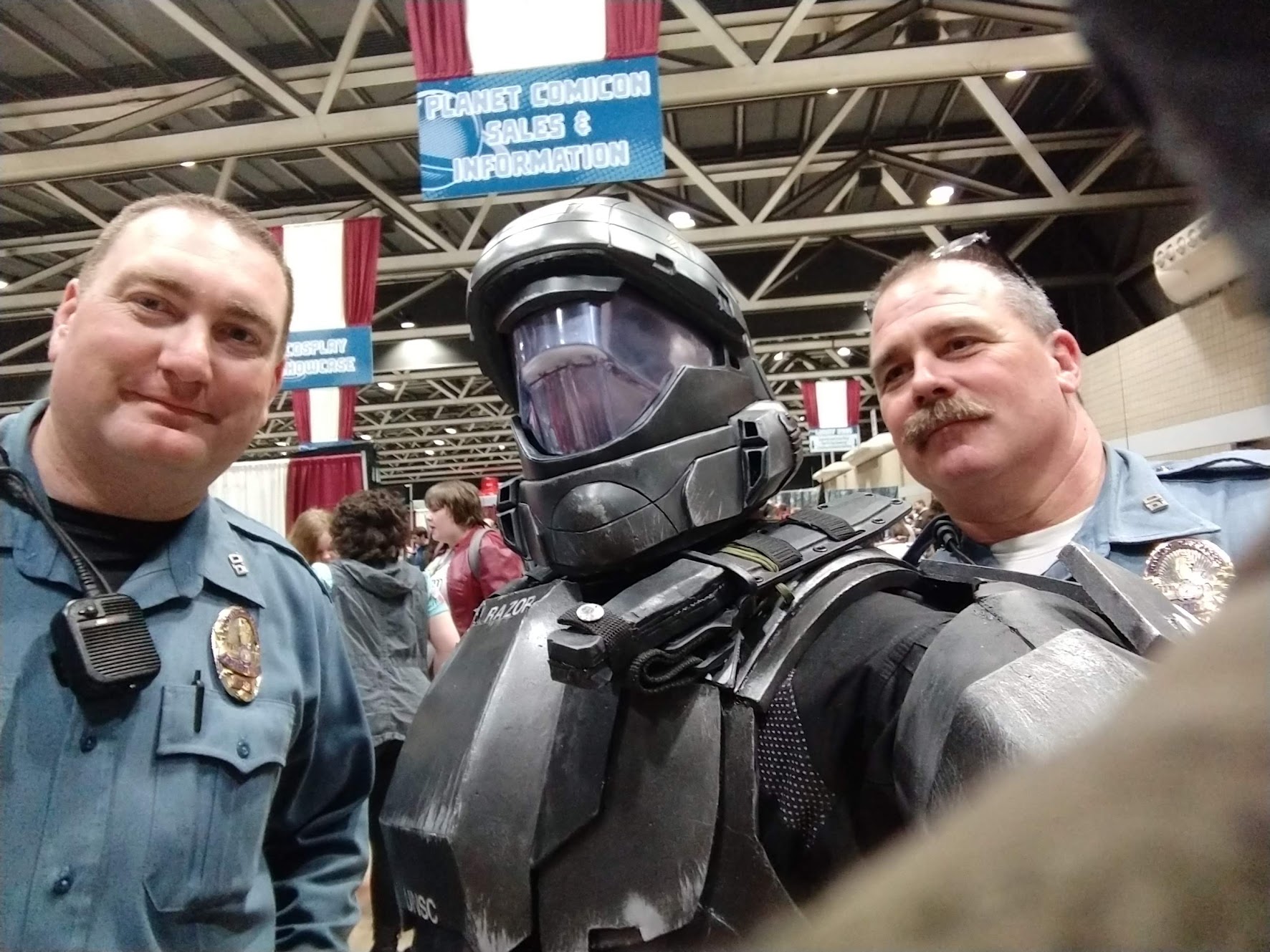 Robocop: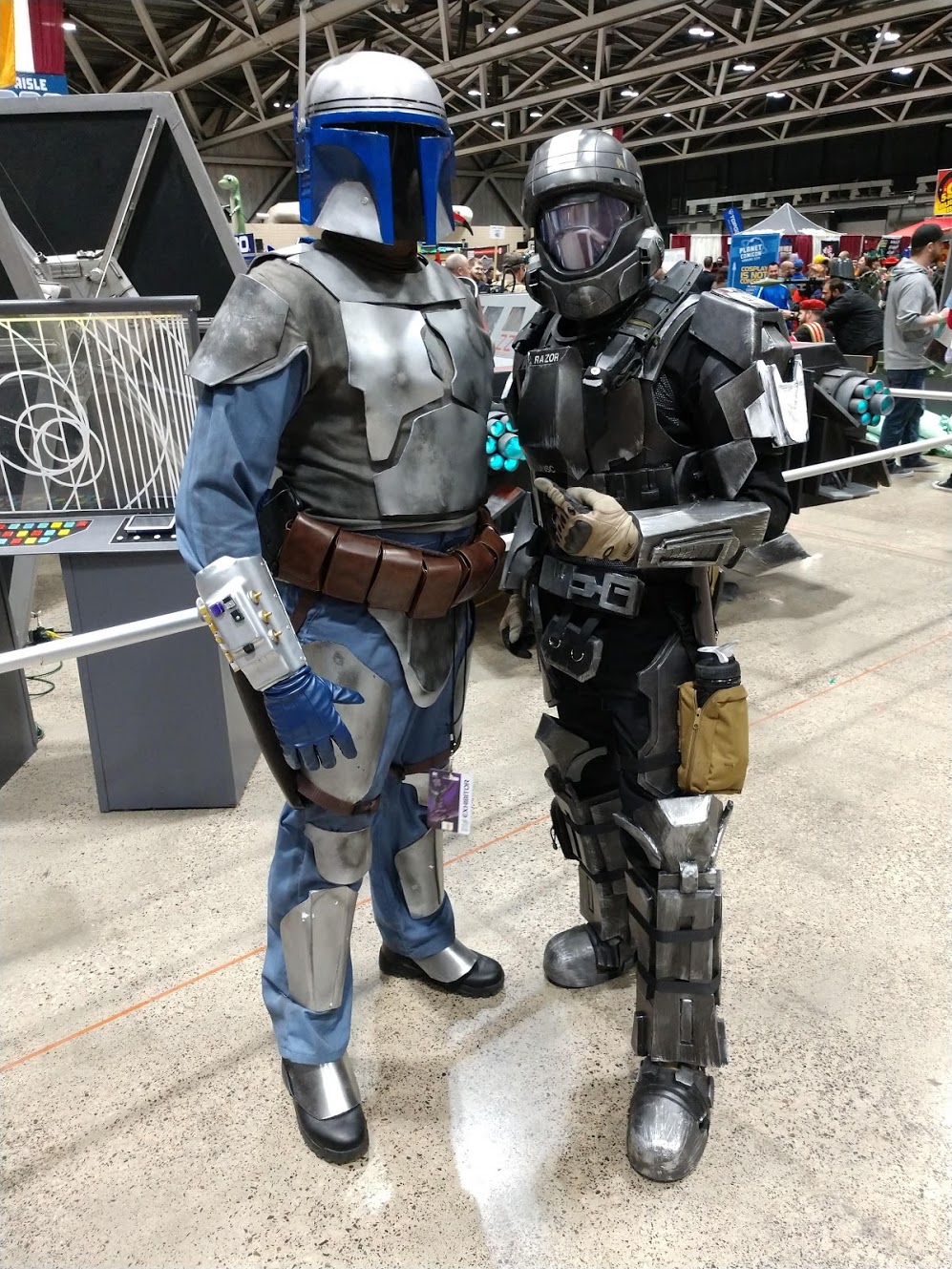 Orville Redenbacher and a Nazi robot: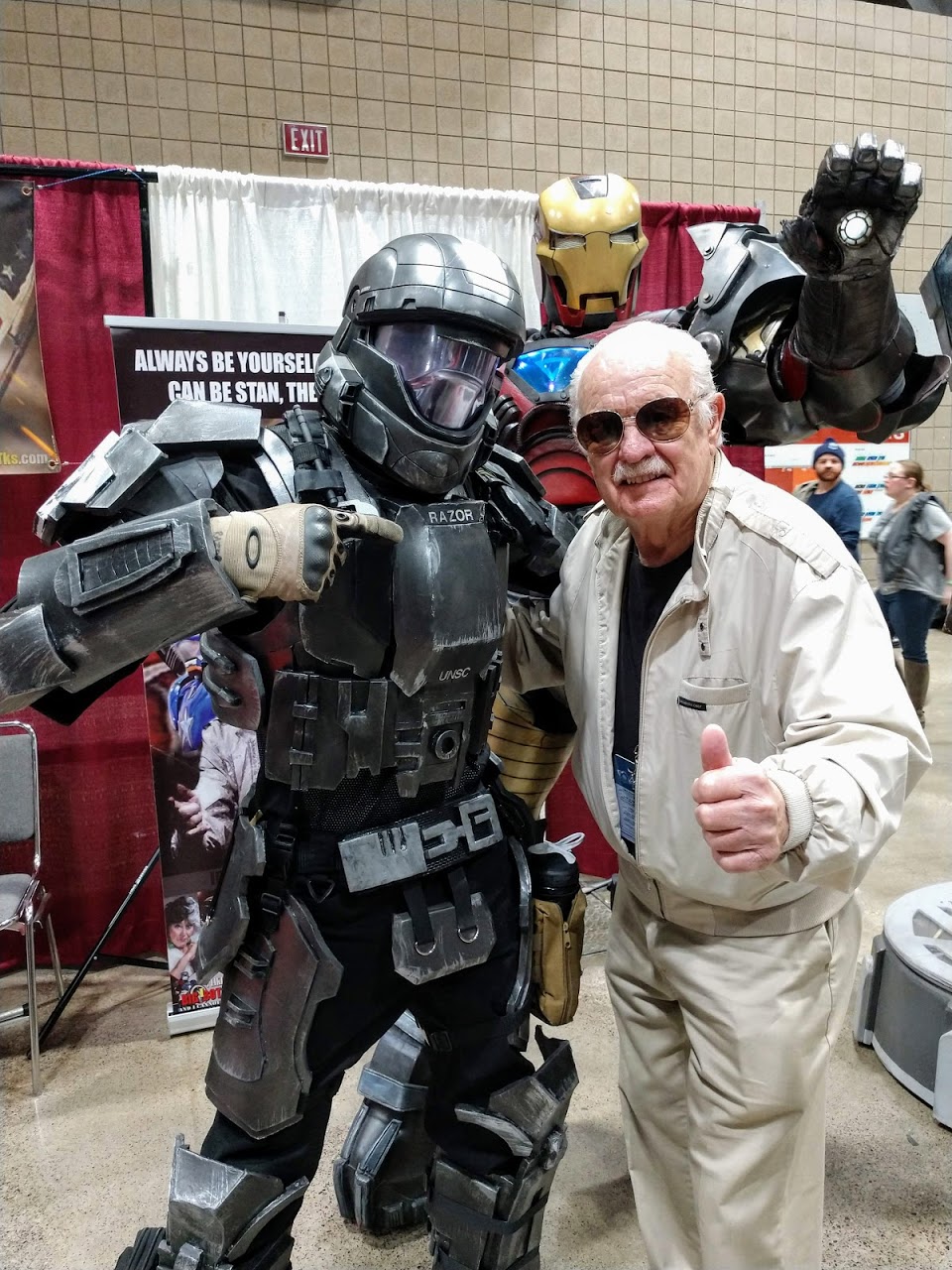 Robocop's brother: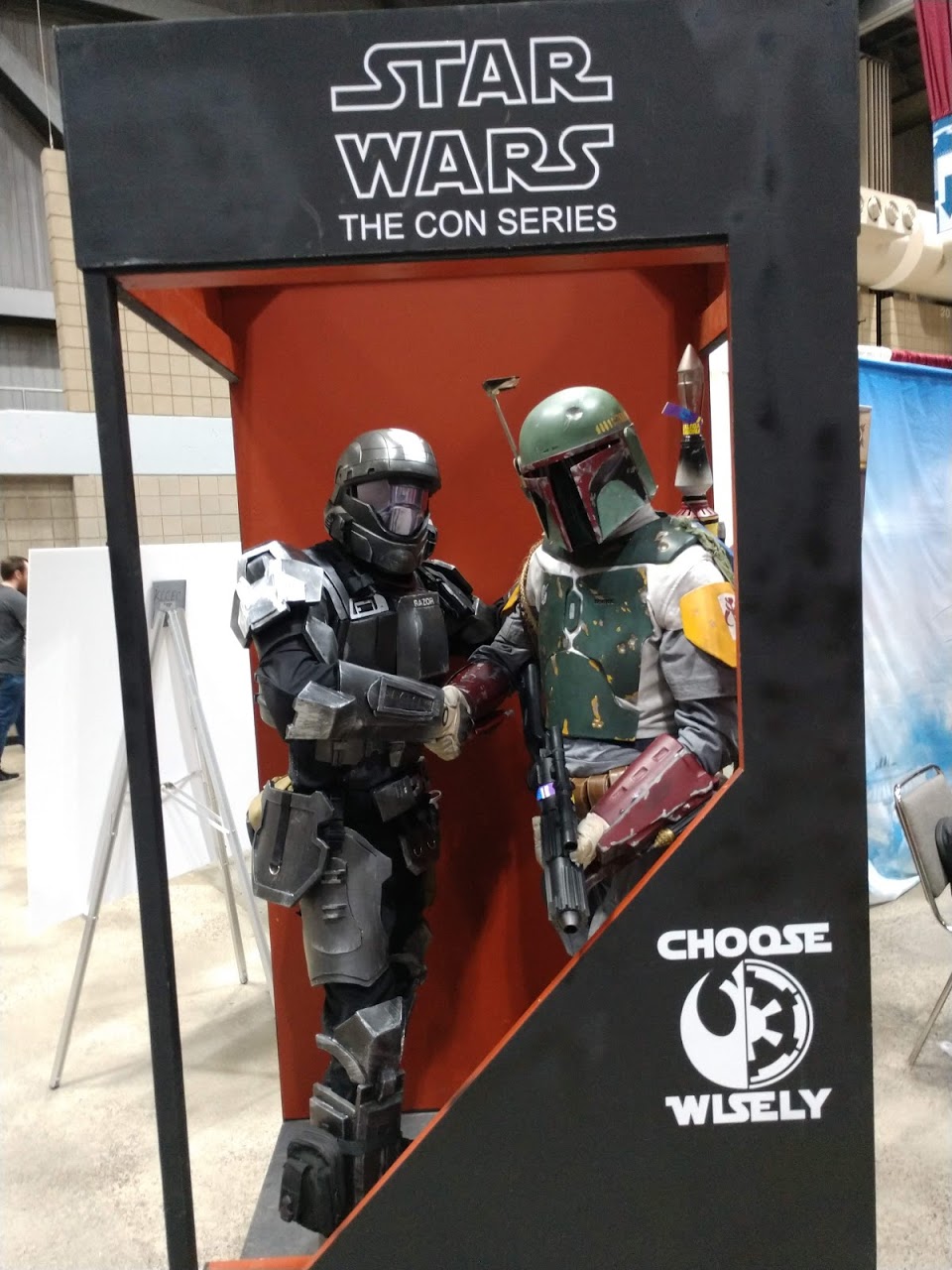 This was only my second cosplay event. I'd love to do more! Everyone was really nice and I got a lot of questions and compliments. I felt like a rockstar from all the people asking to take a photo with me! To me, that's a sure sign I did an alright job on my armor. I was actually surprised to find that people recognized my cosplay. I got a few "Hey, it's Master Chief" people, but most people called me ODST.
If you saw me today, tag me on Instagram! @sgt_razor