Wasn't sure where to put this, but I'd like to hear your thoughts of how I can improve this custom made Halo model.
I've had this since September to use in my Source Filmmaker work. Before I was using a full Halo 4 model but, as time went on, I was getting a little tired of it (I'm not a fan of 343's armor work anyway.). I still liked the Recruit helmet, so I thought "Why not mesh it with Halo 3 armor?" and thus, the following result was made. I originally had the idea of having it 100% white, but I then I was inspired by the colour schenme of the 501st Clone Trooper legion from Star Wars, and blue was added to it, too.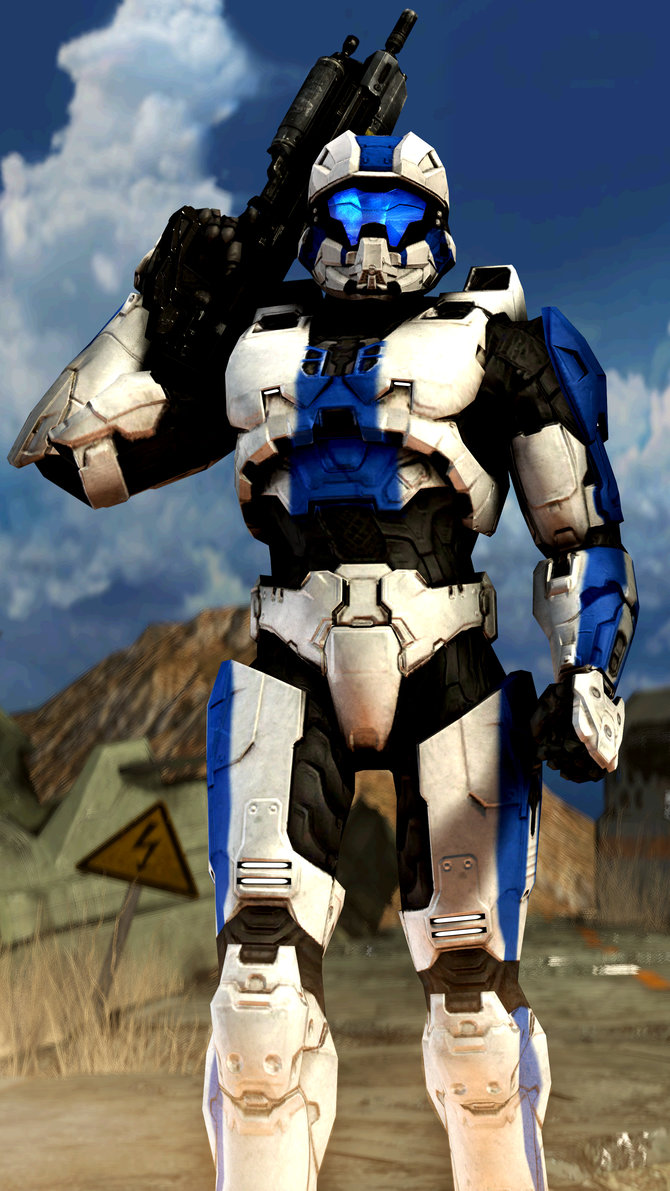 Some of you will probably say otherwise, but I really like how this mashup turned our. However, I still think it can be improved. What do you guys think of it so far?
Textrue files for those curious (I downscaled the resolution on the helmet so that it doesn't stick out too much from the rest of the armor.)