Hey guys,
Well, not a lot of people are sure on how to build a great halo undersuit. The secret is sculpting, yes I said it.. the best undersuits are sculpted. Now I know what everyone on the 405th is yelling at their screen, " Zach! Shut up, my undershirt is amazing!" Well yes, I agree, many talented folks on here are building amazing armor, with amazing undersuits, but I just can't help feeling the need for realism.
So my main idea was built off of the actual game, no I don't have super magnetism on my undershirt, but we do have glue, time, and an idea. So I decided I would build my u.wetsuit based on 3 things,
Flexibility
Realism
Reliability
I wanted only a 3 piece armor, gloves, boots, and a wetsuit.
After about 6 months of drawing, sculpting, and building. I came up with this: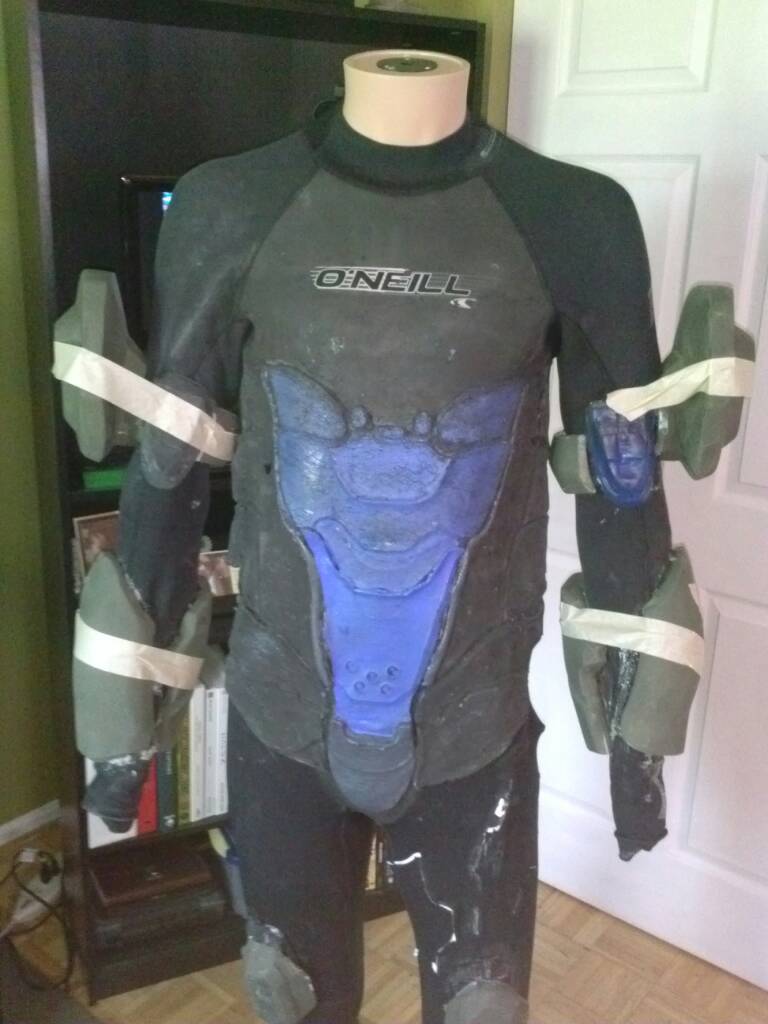 it's a wetsuit with individual casted latex pieces permanently attached via latex. Then painted a colour of choice. It is fully flexible and fits to my body. The armor is then permanently attached via e6000 glue.
The boots/ gloves are diving boots/ gloves. Then sculpted individual armor pieces to those, then attached with E6000.
So there you go. Buy a wetsuit, gloves, boots. Sculpt some latex pieces and whip email on it. Pretty simple, yet wields great results. Tell me what you guys think.[emoji1]