And another update after 2.5 months!
Since I'm back in lockdown again, I've got a bit more time on my hands, and I've made some more progress on the chestpiece this week. I first started with the second thruster by cutting everything out and welding on the smaller pieces. As you can see, my welds are still really ugly, but since they have to be ground/filed down anyways, it's not too big of a deal.
After this, I can assemble the thruster and hold it together with tape for welding later. I can't bend very precisely, so not everything fits correctly (other reasons for that too), but it's easier to fix that after some seams are tacked together, as I can just pull the pieces into the correct place.
Like I said, I want to make some parts out of thicker steel. So far, I've done the upper plates on the back, and I'm glad it's only a few pieces that need 3mm steel. That stuff weights a lot and is kinda difficult to cut accuratly enough without a lot of filing afterwards. It looks a lot better though than thin steel with pieces welded to make it look thicker.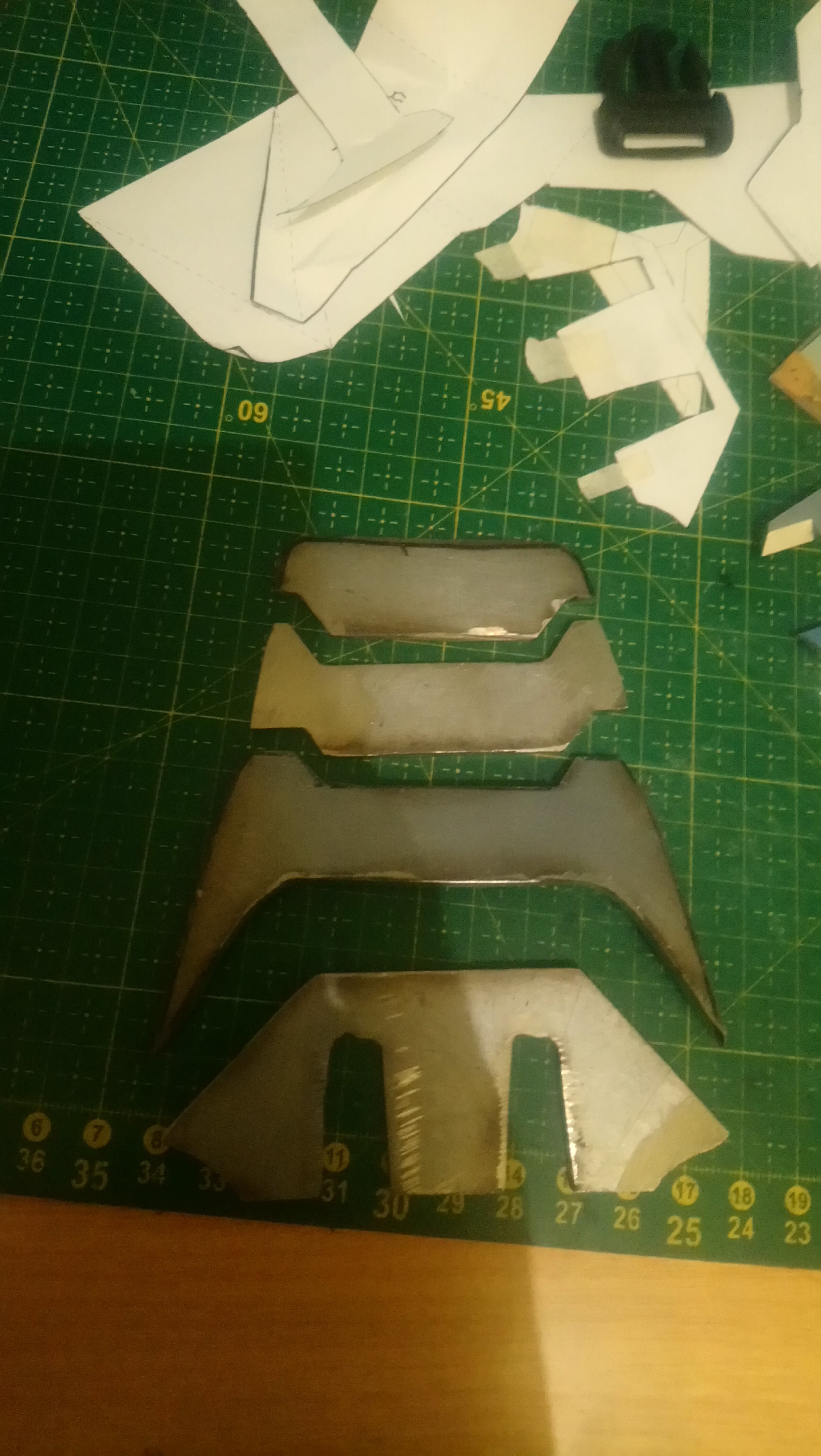 Assembled it also looks pretty nice.
And that's basically it for now. The back is mostly done, so the front is next. While it has a couple nice big pieces, it also has a lot of small pieces that'll need a lot of grinding/filing to make them look decent. I'll be trying out some 0.6mm wire though instead of the 0.8mm wire I've been using so far, so that'll hopefully help a bit with the amount of filing down welds.