Update time!
Had the chance to apply some paint over the last few days, so the upper part and the two connection pieces of the right forearm are near to reach ready-state.
The lower part is in the works, but I'm still breeding over some different closing / fixing / strapping mechanism-ideas, so... We'll see...
Anyway - I wanted to get an idea of how the finished parts will look like (and I guess I've finally chosen some colors I'll like), so I stacked the parts onto each other and layed the finished right glove under it: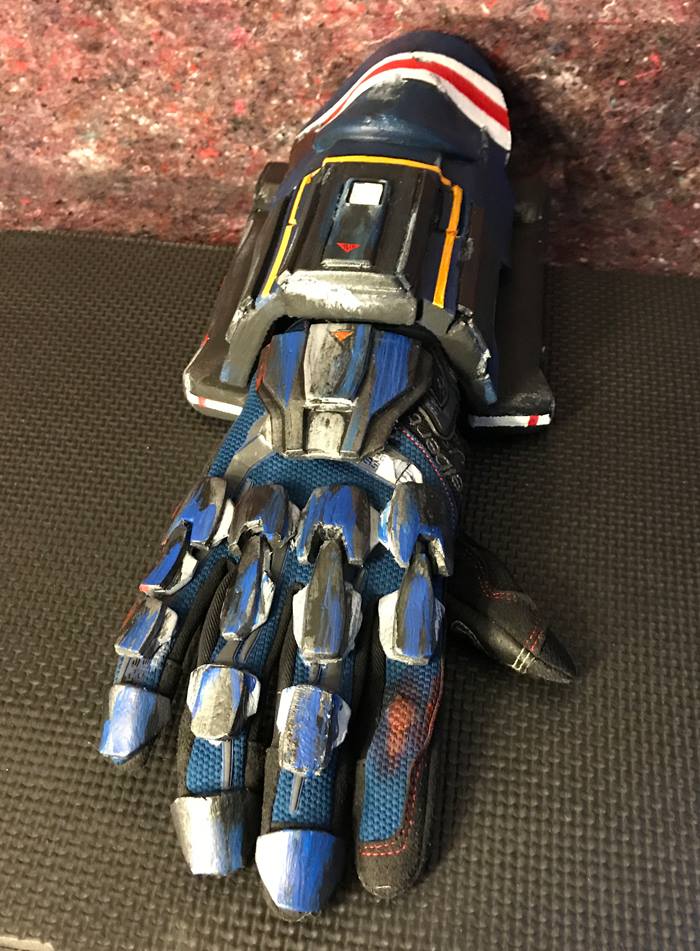 The blue parts still need to get a bit brighter to raise the contrast between them and the grey parts... The colored markings need some weathering and speaking of them, you may notice that I've decided to paint them by hand instead of spraying... And you can clearly see the difference. That's cause I wanted to achieve the look, as if the Spartan does those markings by himself, in the field camp, right between two missions or so... Not sure if I leave it that way or if I sand it of and paint the back part again... We will see...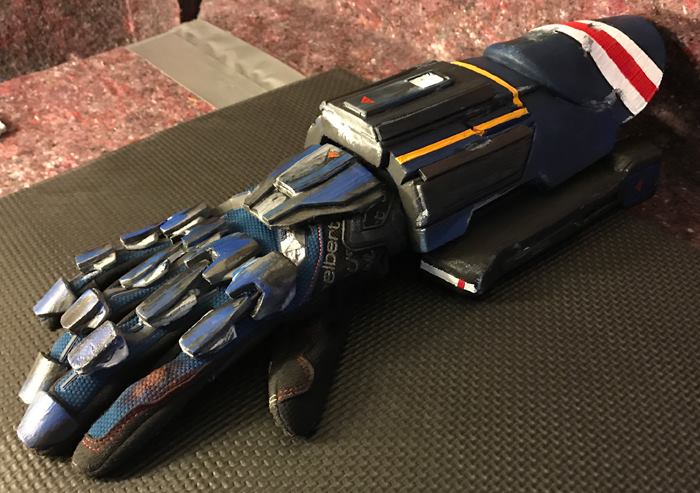 All in all, I'm pretty happy how the assembled parts look together.