Well... hello!
I'm new to this forum, and english is not my first language, so... if I commit any terrible grammar mistakes, please forgive me.
A couple months ago I decided to build a Mjolnir MK V (K) from Halo Reach, it's my first full armor build and I've chosen the old fashioned fiberglass/bondo method, so probably I'm going to commit a LOT of mistakes and my pieces are going to warp all the way up to oblivion, but I want to show all of the progress anyway because... because yes.
First of all, my first "mistake" was choosing the wrong .pdo file for the helmet. I was planning to get Carter's, but I accidentally picked one from Halo CE (it is a Commando helmet too, but it is almost completely different). But I ended up liking it more than the original, so I'm going to stick with it.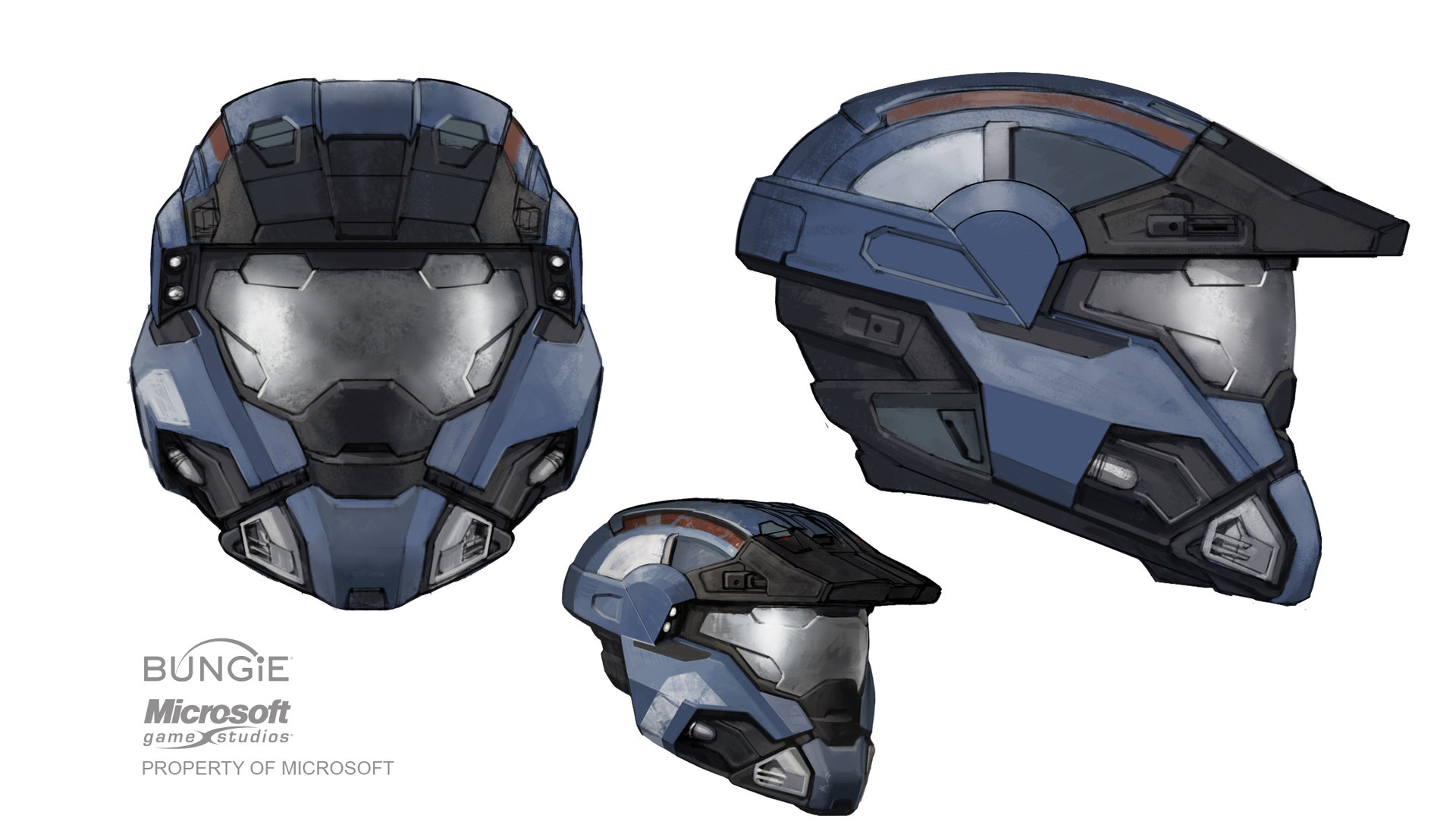 (Carter's commando helmet)
(Halo CE version of the Commando helmet)
Man, the pepakura process is PAINSTAKING.
The helmet was pretty easy to be honest, but those FOREARMS. (All I thought while I was assembling them was how much I'd like to set everything on FIRE.)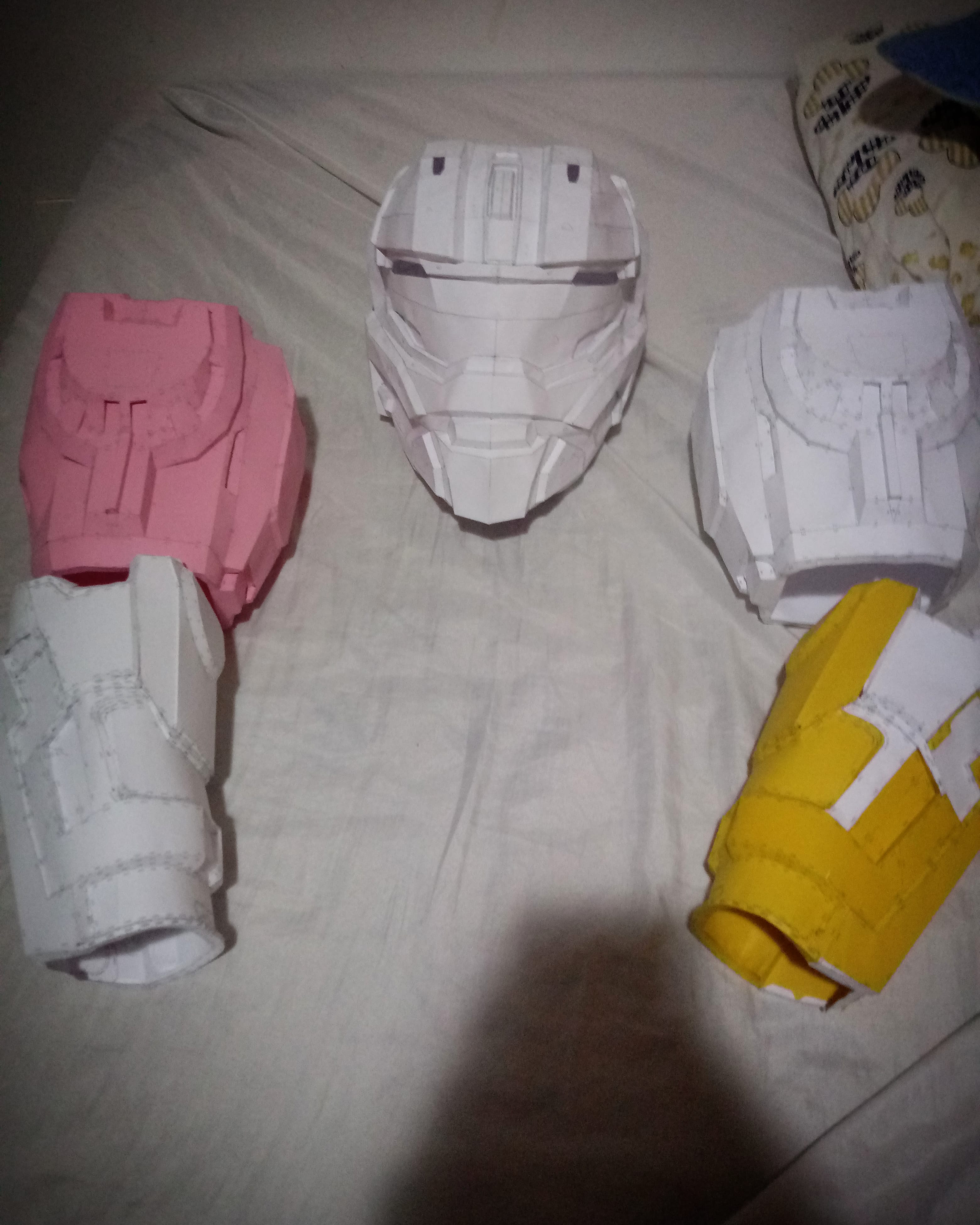 (but everything came out nicely
)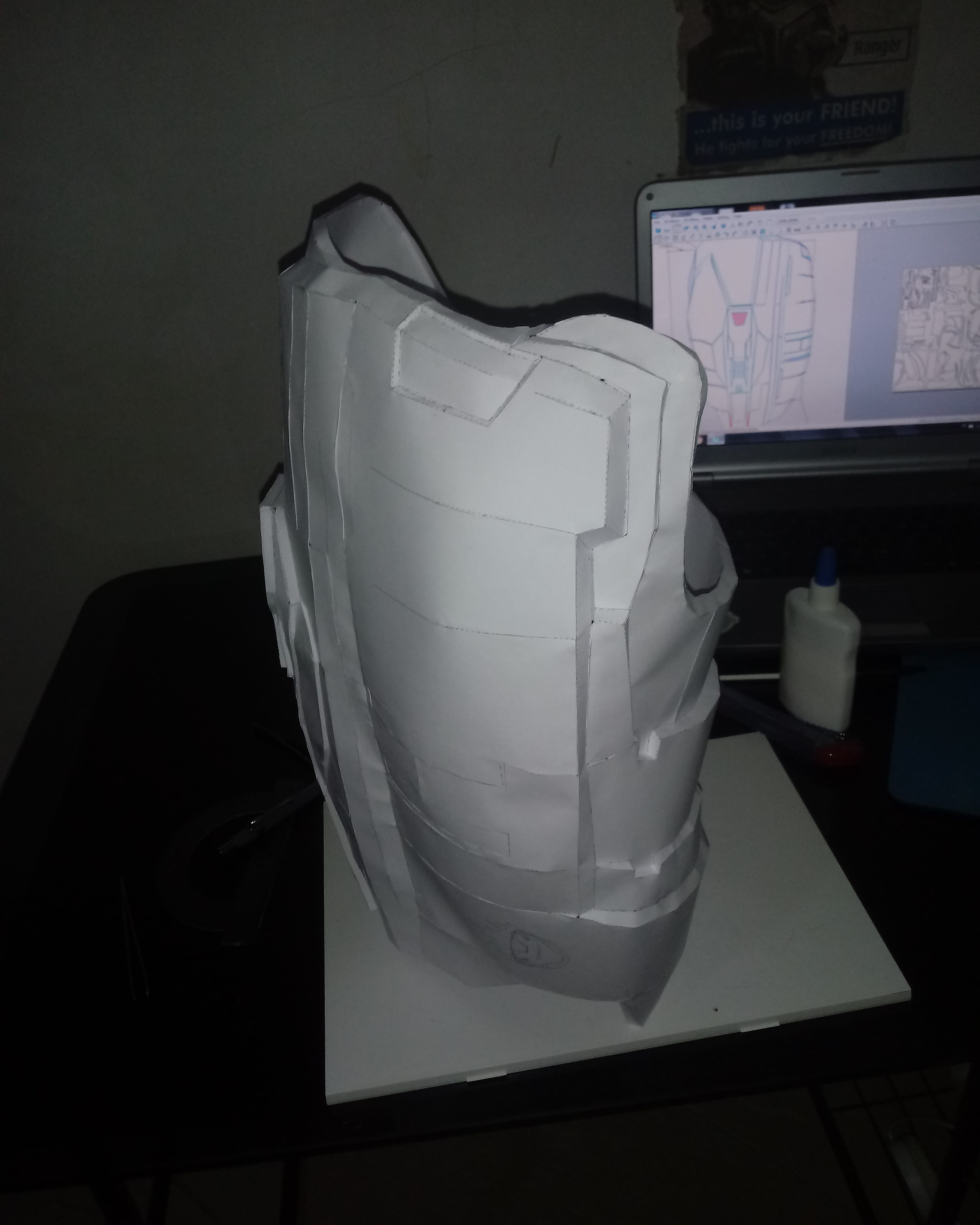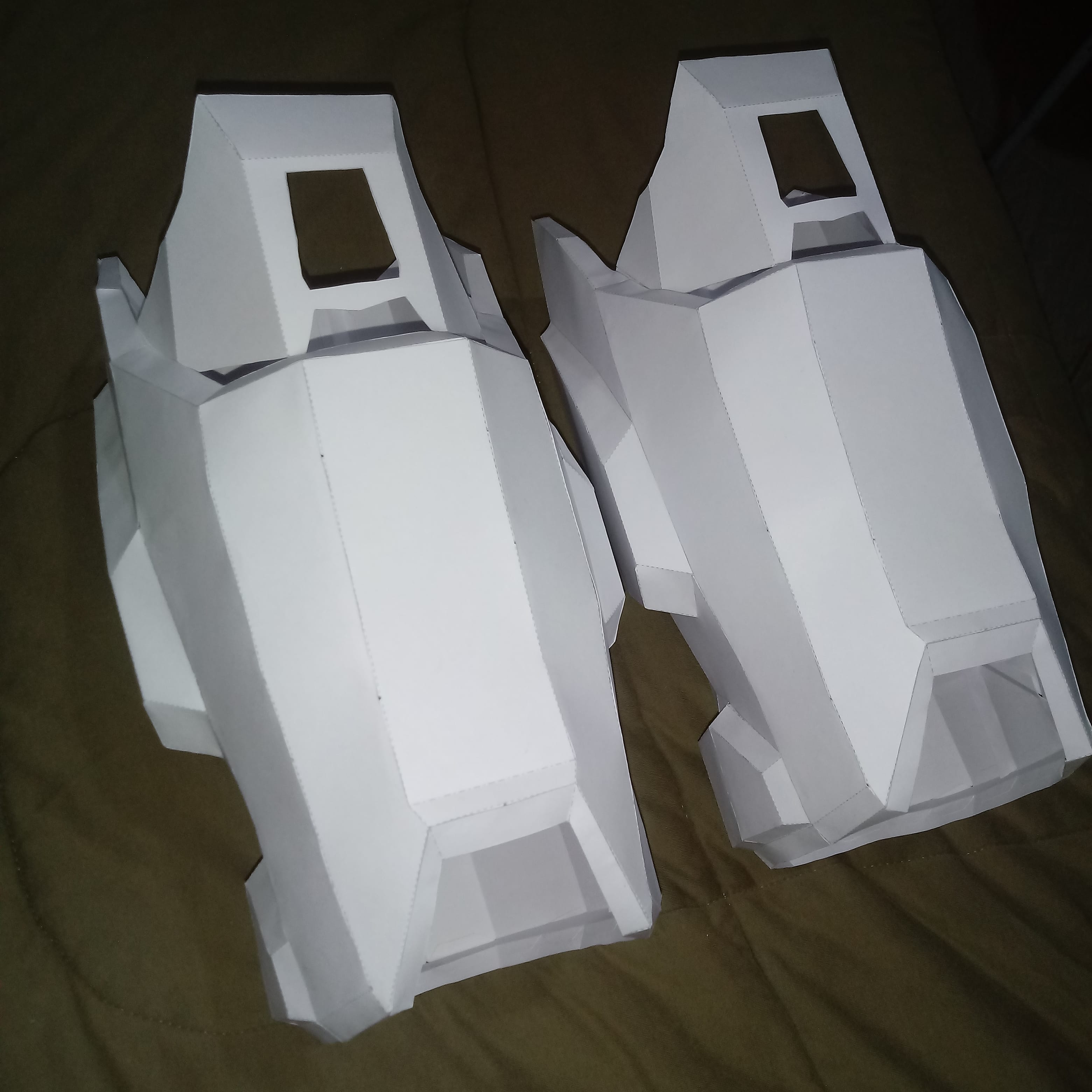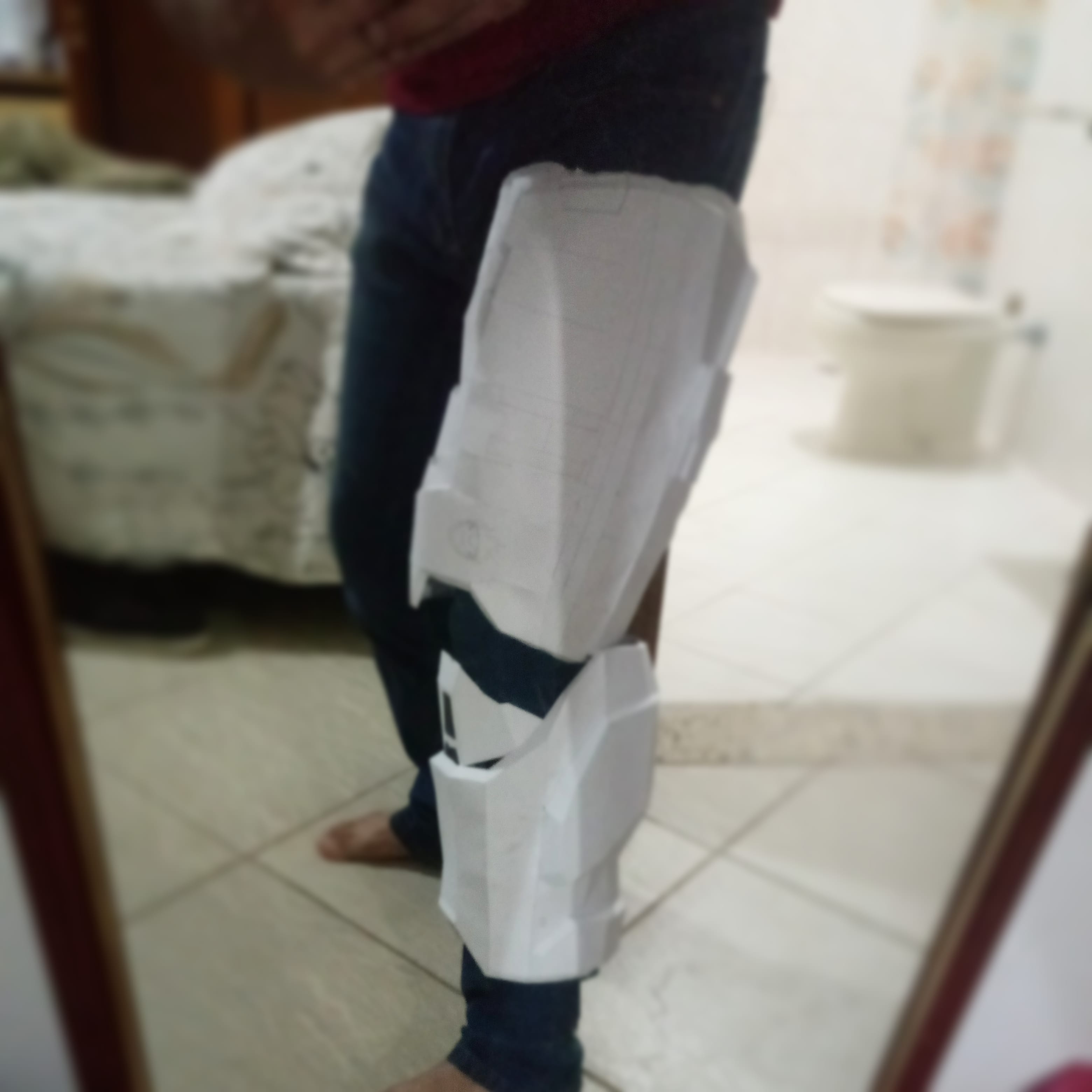 Thighs and shins completed. (and I had to try them on... sorry but I could't help it)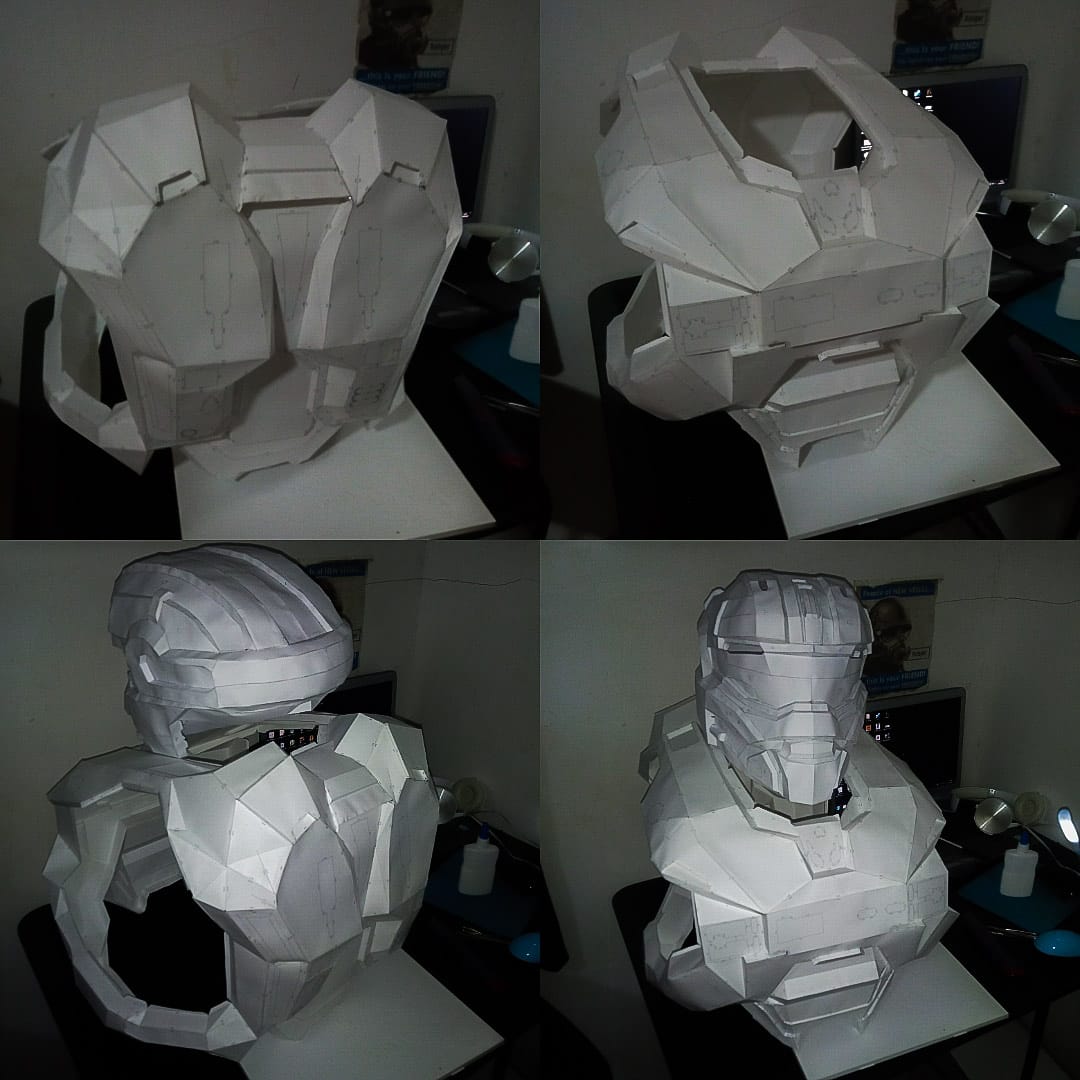 I also finished the chest piece, and to my surprise it was one of the easiest pieces to put together, it wasn't nearly as hard as some others (I'M WATCHING YOU, FOREARMS)
This is all I have so far. By now all pieces were resined and I'm going to fiberglass a few of them tomorrow.
The COD piece, shoulders, kneeguards and boots are going to be made out of foam because I need some flexibility and low weight on those areas.
So... wait for more!
I guess...