Hey guys! Montique is back from the dead again after not posting anything since October. After staging a hostile takeover of my local cosplay club, I started working on my biggest and most challenging project to date.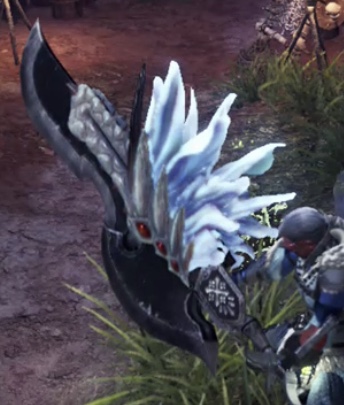 After losing outright at the Megacon 2019 costume contest I wanted to make something guaranteed to never lose, so I got to work on a functional switch axe from MHW
I started by cutting out a wooden frame and carving in the details.
I cut out the foam blade and axe the old fashioned way and used a pvc pipe handle. I have a a bolt and washer in place for the blade to rotate during the transformation.
After I had the frame and a short conversation with my old high school physics teacher, I made my greatest achievement in cosplay since painting my Arctic Spartan (video is too big to upload straight here)
http://instagr.am/p/B7rgGOlD3iV/
After I had the transformation working I started making the whole thing look pretty with some resin eyes, additions to the axehead, trimming the handle, adding the guard, and one fancy paint job
Here it is next to me for a final size comparison
Overall, I haven't finished it yet because the additions to the axe head threw off the whole weight system and since my counter weights are out of stock because of covid I haven't been able to fix it. I'm just posting it now because I'll be taking a break from this project since I've been working on it for 6 months and I'm low key sick of looking at it