Okay so here Are the latest images of my AR (With 2 layers of primer).
Note it is not bend from the middle the webcam just makes look like that...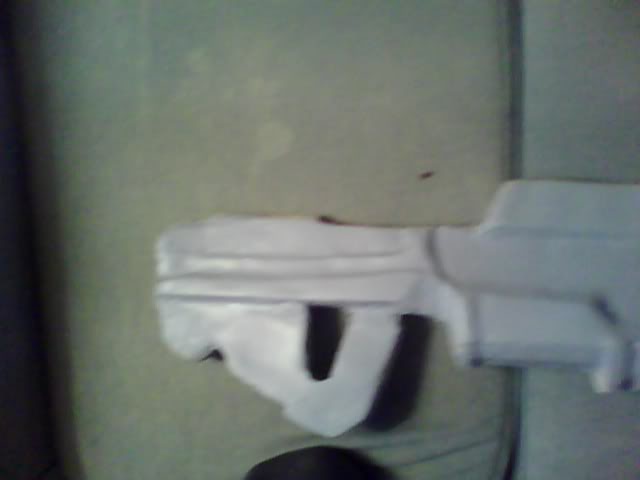 Hope you like it (im drilling a hole for the lamp when its painted...).
Any suggestions at this point are also welcome (note im adding aluminium plates to the top part to get the silver colour).
-Finnish