I guess I should've posted more, because then I could've posted this in the Pep section.
Anyway, before the game came out, I had made this thread:
Full armour in 10 days
...and what happened was everything was fibreglassed the day before the game came out. So I stopped working on it and played for a month.
My one-month Live trial was up so I told myself to try and finish the rest by Halloween. That didnt happen and here we are.
Here is where the armour currently stands: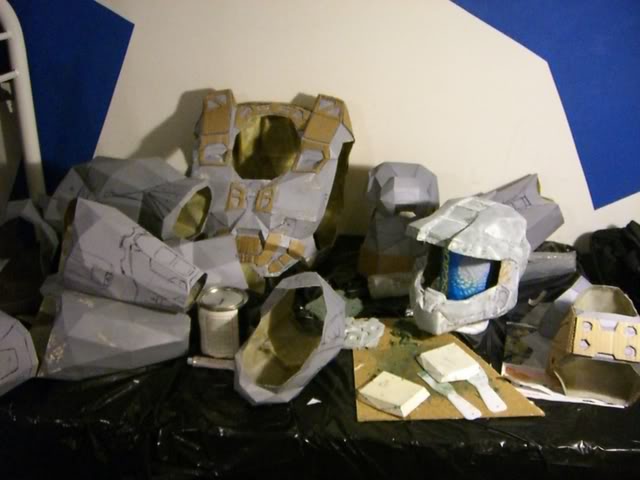 I made cardboard cutouts to create the details... this turns out to be a mistake...
The helmet was made from a Halo 2 Pep file. It is now converted into Halo3 variant with the cardboard add-ons and Bondo-Glass.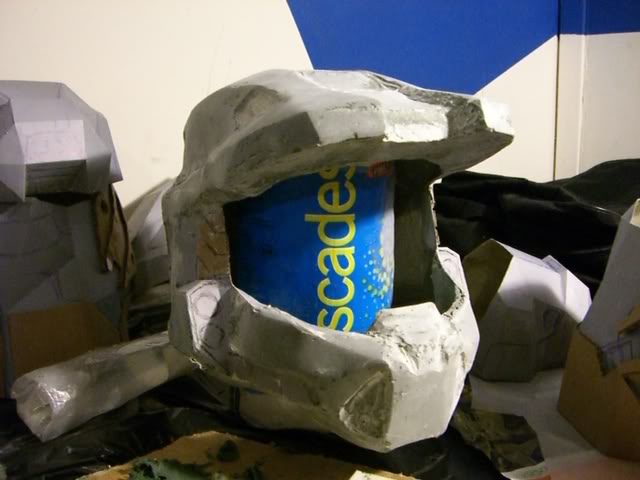 The things is, I was being impatient, and tried to rush the bondo and sanding process. Certain areas I either sanded too hard and the layer of cardboard gets revealed, or there wasn't enough bondo there.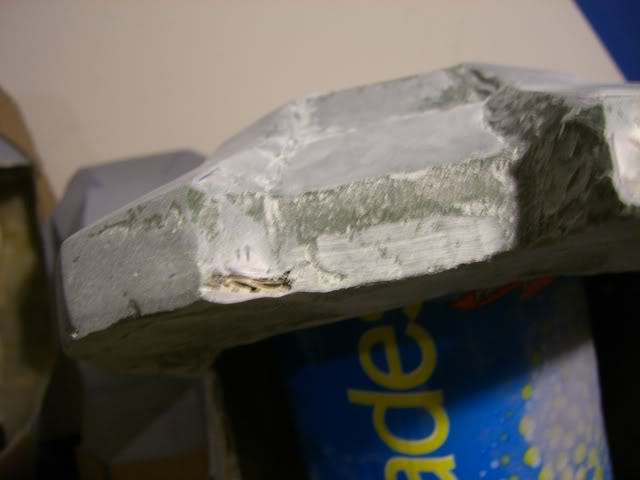 And now I learned my lesson, I'm gonna take my time and try to finish it one piece at a time.
Here's where I need expert advice.
- Should I have used something other than Bondo-Glass? (The selection at my Walmart was very confusing.)
- Should I redo the helmet with a H-3 Pep file?
- Should I scrap the cardboard add-ons for something else? If so, what?
- How can I salvage this helmet?
And any other advice would be great. I'm gonna take my time now... gonna go play some Slayer.
More pictures: