you all might of seen my ar reference pics.
Well now i starting on the undersuit reference pics. I need a bit of help though. any pics you can find that have the most undersuit detail showing post them here.
Heres my references so far.
The red is where the armor acctually attaches to the suit. im thinking you could posably use an industrial velcro.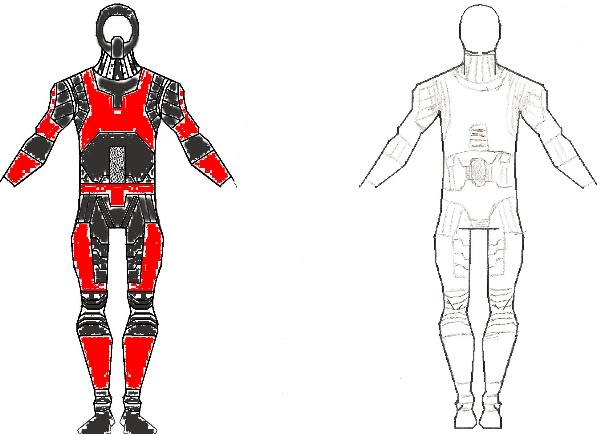 NOTE this is a work in progress