SECOND UPDATE
-------------------------------
Finally finished my helmet!!!
I got cooling fans, led's, and foam in. The visor is set. four 9v batteries and wires run it and i'm finally done.
my other pieces are spraypainted. i just have to add foam and elastic/velcro to them tomorrow and ill be set for halloween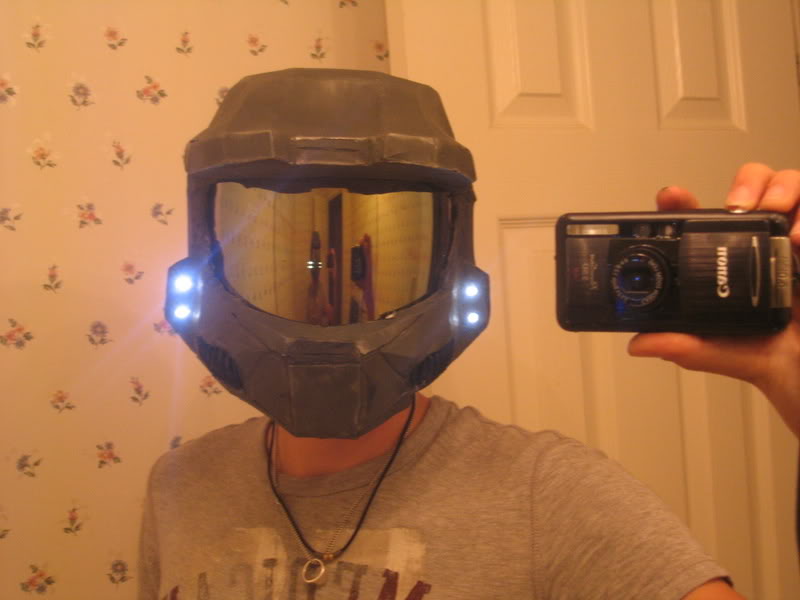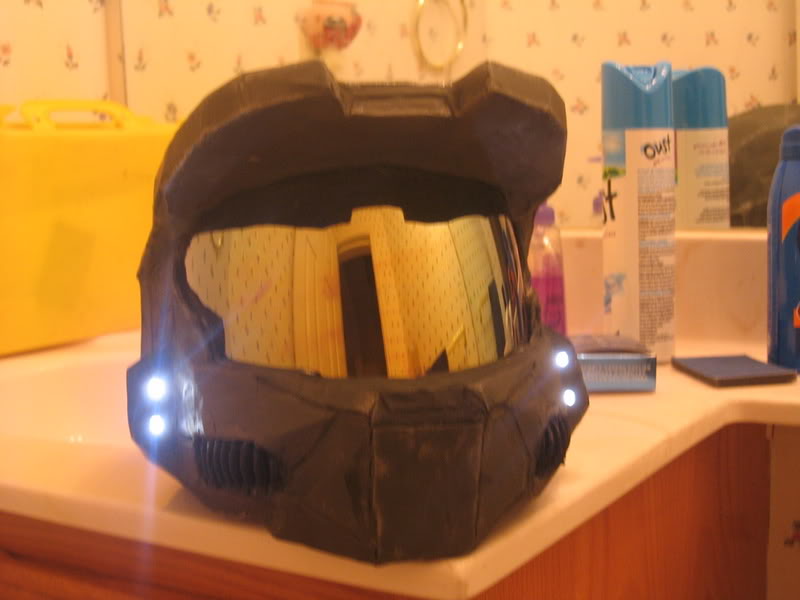 Ill post pictures of the other armor tomorrow.
-------------------------------
Well i've finished fiberglassing my helmet and quite a few other pieces now. So heres a pic of my helmet with a little bit of bondo, primer and the visor in. Its not done yet though. I've only put bondo on the bill and the top and have just started sanding. but i sprayed it with some dark green i'm not going to be using as the final color to see what it would kinda look like when i'm done.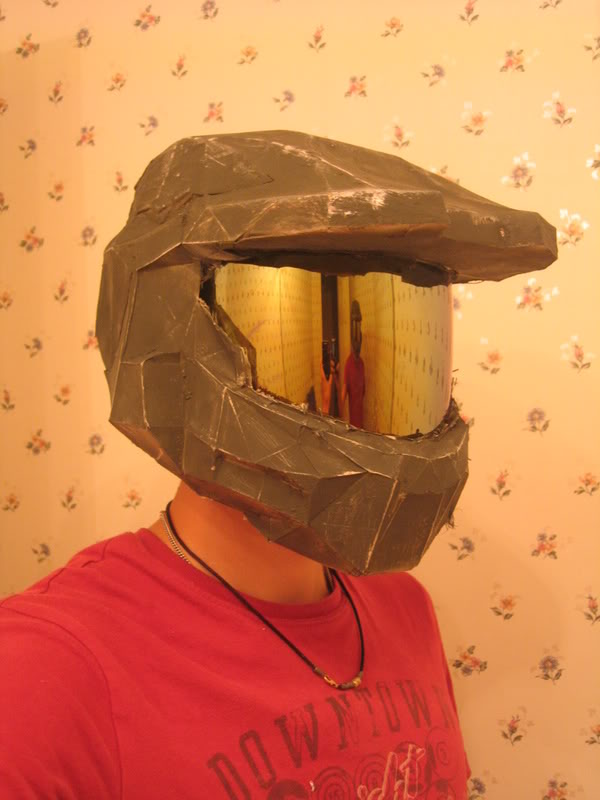 -----------------------------
I'm almost done with gluing the pepakura's and i wanted to see what you guys think of what i have so far.
i just finished the calf pieces right now (and this picture was from yesterday) and i'm working on scaling the boot pieces.
for my pepakura's i actually had to do some adjusting by cutting a section from a regular height scaled pepakura and folding it over to make it skinnier without losing length. (i hope that sentence makes sense). i think it looks better that way.
Last edited by a moderator: