I finished this costume on Halloween day. Procrastination's a female dog, eh?
You can't see it here, but on the other shoulder I have "7" as an emblem.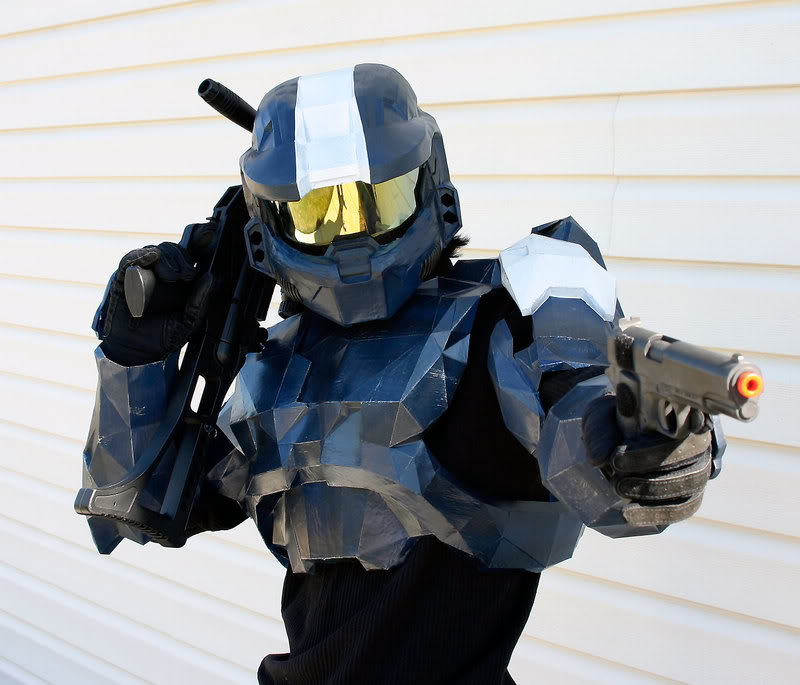 All the pics are
here
.
Everything is standard detail except the helmet and the handplates.
It's not perfect and it's probably not up to par with most of the builds here on 405th, but I'm proud of it.