Division PR, RXO and BCO
Division Staff
Canadian Regiment
405th Regiment Officer
Delta
It's been three weeks since I've posted any updates on the quiver so here's a little post on the slightly behind current state version.
The quiver is all EVA foam except for a few detail pieces so it was quick to pattern, cut out and piece together since it's all relatively on one plane and just layered pieces of different thicknesses. The main structure is all 6mm EVA, the raised pattern details are all 2mm craft foam and the central banding is 10mm EVA.
The game model and the collectors edition figure which I was using for primary references disagree on a few details along the outer edges so I created a hybrid which just ended up being more stuff going on. That seems to be the name of the game with this costume, tiny part loaded with detail to make even the most bland and boring part interesting to look at.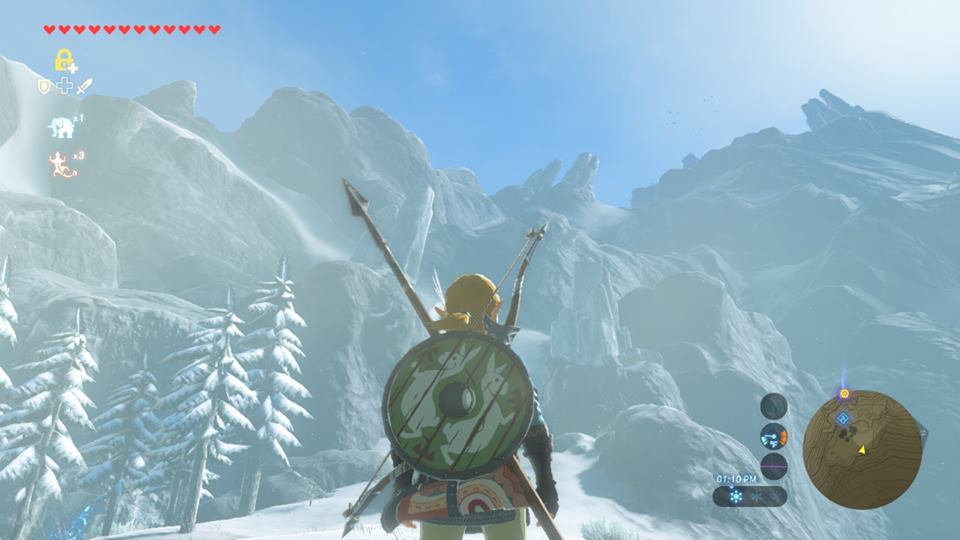 Pictured: Glorious detail
The leather lace is MVP for this costume, I've used it in so many places already that I definitely got my moneys worth since I was only planning on it being used on the arrow shafts. Actually stitching the pieces together probably would have been easier but I didn't have a needle wide enough to take the lace and didn't want to rig up something to pull it through so I ended up punching a hole with a sculpting tool, pushing an end of the lace into the hole, gluing the end of the lace in place and then repeating on the opposite side of the lace twenty nine times.
Rivets are everywhere apparently so I had to do some de-googing of 12 7mm googly eyes and 9 10mm jiggly eyes because apparently knock off googly eyes are a thing.
An old buckle from a belt and a couple 3D printed loops that were left over from another project and I had a way of attaching the quiver to my belt. One last quick sand and edge cleanup before heat sealing and it was off to paint.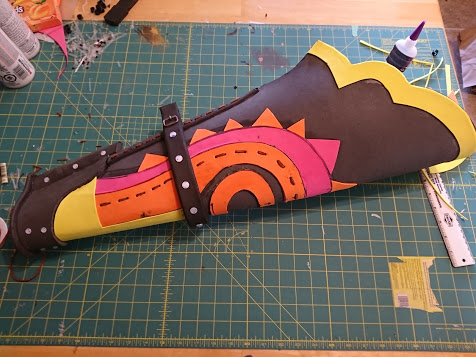 Everything is currently primed and drying on my painting jig (it's just dowel drilled into MDF but hey) alongside the bow arms. There'll be a final update for each later on this week or on the weekend. Tonight will probably be an update on either the Ancient Arrow, Shiekah Slate or the leather armour, it depends on which I finish off first and which I like the looks of more. Wish me luck.