Ok, I know its been a few weeks since I set foot on here to give any updates concerning my Mark V's progress. But I'm now here to prove to everyone that this update was worth the wait.
Long story short - I have 19 days to complete this suit, and I'm holding at 62% completed. Yeah, I know, you guys are muttering to yourselves that there's no way in hell I'll make it. That very well may be, but win, lose, or draw, I'm using my suit at a party I'm attending on the 29th.
So, since I've started increasing my completion by daily incriments of 2%, I just might make it (And no, I'm not joking. The past 3 days spent working after school have rendered about 6% of completion).
So, in short, my status report is about like this -
Helmet - 5%
Chest Plate - 40%
Fusion Pack - 7%
Shoulder Guards - 68%
Forearm Guards - 60%
Gloves Plates- 95%
Belt - 80%
Thigh Guards - 70%
Shin Guards - 75%
Boots - 74%
MA5C - 92%
Total - About 61%, but counting some extra odds and ends - 62%
Ok, here's the pics -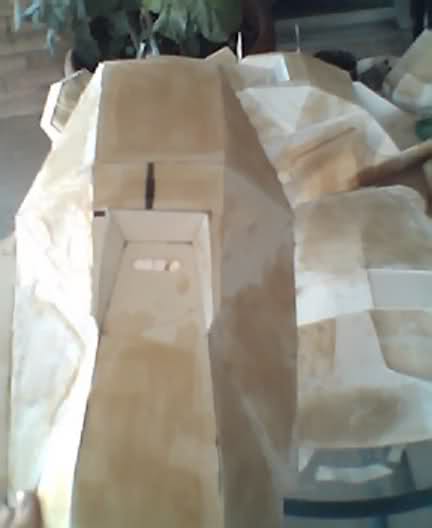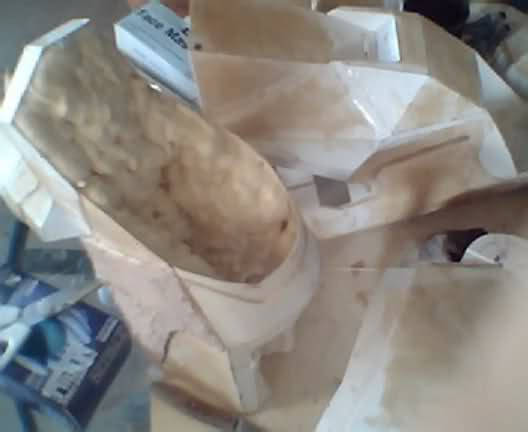 Included in this set are pics of my new shoulder guards, the start of the fusion pack, and the second chest plate prototype to replace the earlier model that was too small. Other pics include almost most-recent pics of my fiberglassing progress on the various pieces. These will probably NOT make it to HBO, so enjoy 'em here.
So, 19 days to go and absolutely no time to screw around with other random crap! Pray that I make it!!!
-JF